Belly Up to Mamie Taylor's for the New Burger & Beer Specials
Get Mamie's renowned house burger on Mondays and Tuesdays
and we'll pull you a pint at no extra charge
Chinatown's Mamie Taylor's is tapping into something good this winter! On Mondays and Tuesdays, anyone ordering Mamie's delicious house burger will also get a local pint, for the price of just the burger.
On "Good Company Mondays," burger lovers will enjoy Mamie's house-cut burger with Swiss, red pepper relish, lettuce, tomato, pickle and fries, and also receive a pint of Good Company lager for the price of the burger ($17) — a $7 savings.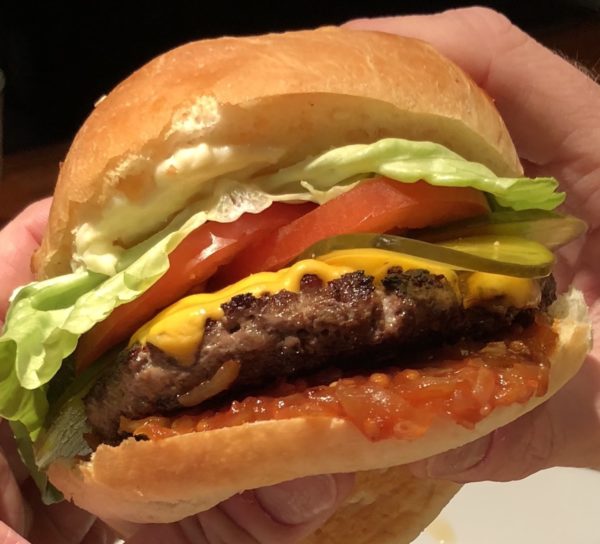 On "Talisman Tuesdays," the burger will be accompanied by a pint of Strange Fellows "Talisman" West Coast Pale Ale, also for the price of the burger ($17).
These deals will be running concurrently with Mamie's existing daily specials:
Margarita Monday: 2oz Margarita ($10)
Talisman Tuesday: Strange Fellows 'Talisman' Pale Ale ($5)
Whiskey Wednesday: Whiskey ($5), Manhattan ($10)
Throw Down Thursday: 15% off Punch Bowls
Friday/Saturday: Classic Cocktail of the Week ($10)
Sunday Service: One Sunday of every month we throw a party.
It's fun! You should come. Stay tuned to our Instagram for details.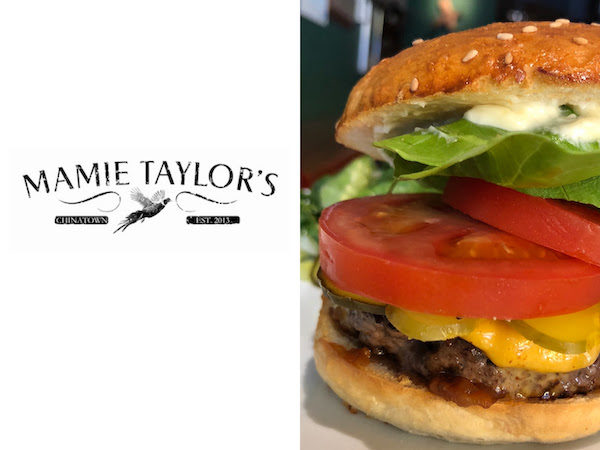 About Mamie Taylor's:
 At the vanguard of the Vancouver's reinvigorated Chinatown culinary scene, Mamie Taylor's is a modern American restaurant specializing in imaginative, regional comfort food with a killer cocktail list. We also have taxidermy.
Address: 251 East Georgia Street Chinatown, Vancouver, B.C.
Phone: (604) 620-8818
Hours:
5pm-12am Sunday-Thursday
5pm-1am Friday-Saturday
Brunch available from 11am-3pm on weekends
Happy Hour: Monday-Friday from 5-6pm, Saturday-Sunday from 3-5pm
Website: www.mamietaylors.ca
Social Media:
Twitter: @mamietaylors
Instagram: @mamietaylors
Facebook: /mamietaylors
Media release and images provided by Steven Schelling, Camber Communications.
[wdi_feed id="2″]