Vancouver officially has another cocktail queen, this time in the catering realm. The Lazy Gourmet's Shannon Boudreau competed against other caterers and bartenders Northern American-wide at the annual Catersource Conference & Tradeshow in New Orleans. She took home top prize during the Swizzle! Competition with three custom cocktails based on trends for the upcoming year.
"In a competitive industry such as catering, we always need to innovate and educate ourselves professionally on new trends and draw inspiration from fellow colleagues at events such as Catersource," says Boudreau, events and sales director at The Lazy Gourmet. "A custom cocktail bar is often a great way to elevate an event, and it is something many of our clients request. Be it themed, brand-specific, or classic, we are always able to create something special."
The three winning cocktails include:
Gin focus with The Cocoon- Evolution of a Butterfly, featuring Martin Miller Gin, butterfly pea flower blossoms, elderflower syrup, and a lavender sugar rim. This colour changing cocktail is part of the magic in cocktail trends.
Vodka focus with Light Through the Fog, featuring Titos Handmade Vodka, orange blossom water, chartreuse and chamomile, egg white, chocolate bitters, shaved nutmeg, and 24 karat gold flakes. This elaborate cocktail follows the elaborate garnish trend.
Whisky focus with A Canadian S'more, featuring Canadian whisky, maple syrup, smoked whisky salt, glass smoked with cherrywood, graham cracker dust, and marshmallow. This cocktail follows the science in cocktails trend.
(Recipes below)
Other trends Boudreau sees in catering this year, specific to cocktails, include DIY drink bars, juice bars, paper prints to top cocktails, in-home bars that come to you, and savoury cocktails such as a cacio e pepe martini.
Catersource Conference & Tradeshow was held February 24 to 27, 2019 this year in New Orleans. It is the leading live event in the catering realm, providing fresh ideas and new products for catering and event professionals.
For more information about The Lazy Gourmet, please visit www.lazygourmet.ca.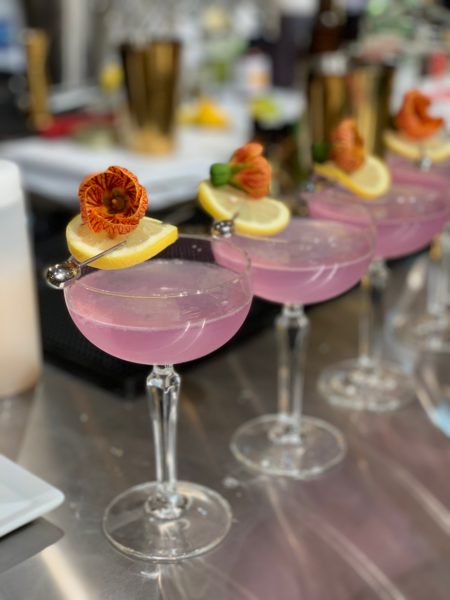 Gin
The Cocoon- Evolution of a Butterfly
30 ml Martin Miller Gin
8-10 Butterfly Pea Flower Blossoms
15ml Elderflower Sryup
15ml Fresh Squeezed Lemon Juice
30 ml Lemon Sour Soda
3 Dashes Marrakech Bitters
Lavender Sugar Rim
Place Gin and Butterfly Pea Blossoms in clear cocktail mixer, let stand 2-3 minutes until the Gin becomes a deep purple- Strain out the flowers into another clear canister- Add 3-4 Cubes of Ice, Lemon and Elderflower, stir for 15 seconds, the drink will now be bright pink. Top with Lemon Sour Soda, Stir for 15 seconds. Rim Coupe Glass with Lemon Wedge and rim half with Lavender Sugar, Strain Drink into glass, Garnish with Dehydrated Lemon and Butterfly Blossom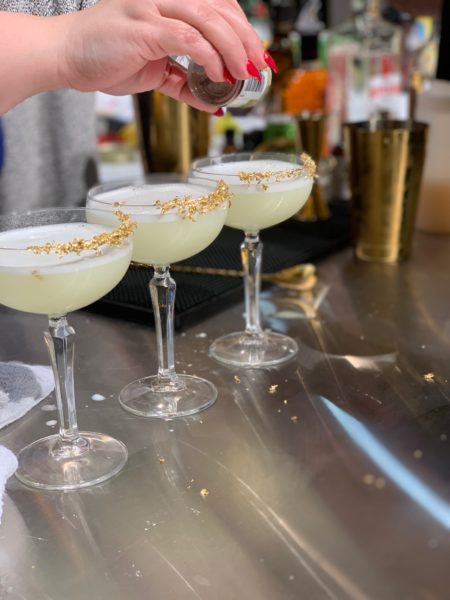 Vodka
Light through the Fog
45 ml Titos Handmade Vodka
15ml Green Chartreuse
15 ml Orgeat Syrup
15ml Gum Syrup
10ml Orange Blossom water
15ml Fresh Lemon Juice
2-3 dashes Camomile saline
1 Eggwhite
2-3 Dashes Chocolate Bitters
Shaved Nutmeg 24 Karat Gold Flakes
In a martini shaker Combine Vodka, Chartreuse, Orgeat, Gum, Orange Blossom Water, Camomile saline, Eggwhite. Shake Vigorously for 30 seconds. Add ice, shake again. Strain int0 Tulip glass and garnish with bitters, shaved nutmeg and gold flakes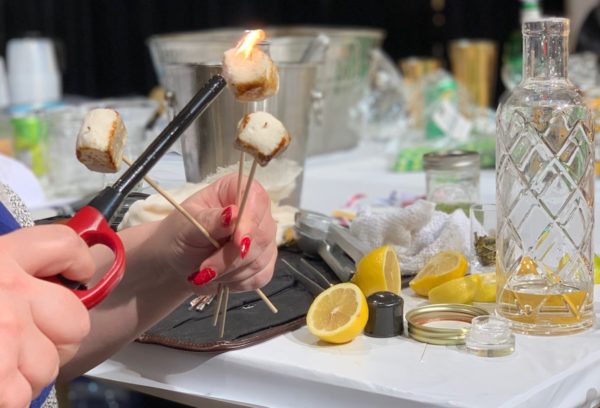 Whiskey
A Canadian S'more
30ml Canadian Whiskey
15ml Amaro
15ml Frangelico
15ml Canadian Maple Syrup
4-5 dashes Hibiscus Tincture
3-4 dashes Rootbeer and Plum Bitters
Sprinkle of Smoked Whiskey Salt
Mrs Betters Miracle Foamer
Toasted Marshmallow
Graham Cracker Dust
In a martini shaker combine Canadian Whiskey, Amaro, Frangelico, Canadian Maple Syrup, Hibiscus Tincture, Salt Bitters and Miracle Foamer. Shake for 30 seconds, Add ice, shake again. Place a glass upside down and smoke the glass using the Breville Handheld Smoker with Cherrywood. Rim half the glass with Graham Cracker, Strain All Ingredients into glass, add optional Ice Spehere, Top with Torched Marshmallow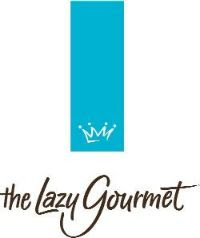 About The Lazy Gourmet
Founded in 1979 by Susan Mendelson, The Lazy Gourmet is one of Vancouver's first catering companies. It specializes in truly contagious hospitality while showcasing the finest local ingredients and outstanding quality our region has to offer. Services encompass everything from morning baking, event planning, to fully produced sit down dinners for 800 and more. For more information about The Lazy Gourmet, please visit www.lazygourmet.ca.
Facebook: LazyGourmet | Twitter: @TheLazyGourmet | Instagram: @TheLazyGourmet |
Media release, images and recipes provided by Sophia Cheng, Sophia Cheng PR.
Something is wrong.

Instagram token error.