Public Welcome at Electric Vehicle & Solar Power Event
Hosted at Burrowing Owl Estate Winery
BC's Burrowing Owl Estate Winery is a leader in sustainable viticulture and winemaking practices. On Saturday, April 6 2019 the winery will host a number of exhibitors for an entertaining day that shows how it's possible to have fun and save money while reducing one's environmental impact. This event is one in a series being organized by First Things First Okanagan.
Attendees at the free event will:
See the latest models of electric cars and speak to the owners and dealers.
Take a spin on an electric bike.
Check out electric quads.
Discover a new line of made-in-Kelowna electric boats.
Listen to speakers and talk to industry experts about how to benefit from installing solar power in their own homes.
The schedule of speakers is as follows:
11:00am – Jim Wyse will discuss the Winery's environmental initiatives
1:00pm – Carol Suhan of Fortis (on energy efficiency-related rebates)
2:00pm – Bruce Stout of the Vancouver Electric Vehicle Association (describing his cross-Canada trip in a Tesla)
3:00pm – Gord Lovegrove of UBCO (on having an electric rail system in the Okanagan)
A grab-and-go BBQ-style sandwich will be available: 11am – 2:30pm
Regular Sonora Room lunch available: Noon – 4:30pm
Wine Shop hours: 10am – 5pm
Burrowing Owl Estate Winery's GREEN initiatives
Burrowing Owl is a great example of how the decision to embrace sustainable alternatives can contribute to a business' success. Its award-winning wines are grown in vineyards fitted with high-efficiency drip irrigation systems, where soil is enriched with homemade compost and pest control is the domain of bluebirds and spiders.
The multilevel gravity-flow winery is designed to gently preserve flavour and at the same time save energy; underground cellars naturally provide stable temperatures ideal for barrel ageing.
This farsighted approach extends to the winery's Guest House and administrative offices, where hot water solar panels preheat the water for the swimming pool, geothermal energy powers the HVAC, and solar electric panels throughout the facility produce enough energy to power 25 homes.
The winery first installed solar panels in 2006 and it continues to implement improvements for the future. In 2017, Burrowing Owl installed 8 electric vehicle charging stations for visitor and staff use. A new covered parking structure has added an increased number of solar panels to the overall initiative.
Solar Day / Electric Car Event at Burrowing Owl Estate Winery
Saturday, April 6 2019
11:00am – 5:00pm
500 Burrowing Owl Place, Oliver BC

About Burrowing Owl Estate Winery:
Burrowing Owl Estate Winery is devoted to producing world-class wines using sustainable viticultural and winemaking processes that are in harmony with the unique ecosystem where the grapes are grown.  The winery is known for supporting the conservation work that is helping the burrowing owl make a comeback in British Columbia.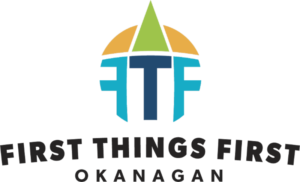 About First Things First Okanagan:
First Things First Okanagan is a not-for-profit society dedicated to promoting awareness of climate change and working to find solutions for a better future. The Burrowing Owl event is part of a series called Looking the Dragon of Climate Change in the Eye; Please visit
http://firstthingsfirstokanagan.com/
for more information.
Media release and images provided by Dana Lee Harris, Dana Lee Consulting Ltd.
[wdi_feed id="2″]