Afternoon, or High Tea, is such a lovely tradition and Vancouver is blessed with one of the most outstanding tea salons anywhere.Afte
Recently I took a guest to experience Tea at TWG Tea Salon on West Georgia Street. The visit was wonderful and we both had a lovely time.
For just a few more days the Lunar New Year Tea is still available, soon to be replaced by the Always
Sakura Tea, one of the most illustrious and anticipated additions to Spring 2019 Haute Couture Tea
Collection ®.
On the suggestion of our server and tea specialist we decided on Lunar New Year Tea Set, the Chic Tea Time Set Menu and the Lobster Avocado Timbale appetizer to start accompanied by the feature cocktail.
Appetizer
Chilled Atlantic lobster and avocado timbale seasoned with spicy citrus and honey dressing, accompanied by artisanal pickles and baby spinach drizzled with Love Me Tea infused vinaigrette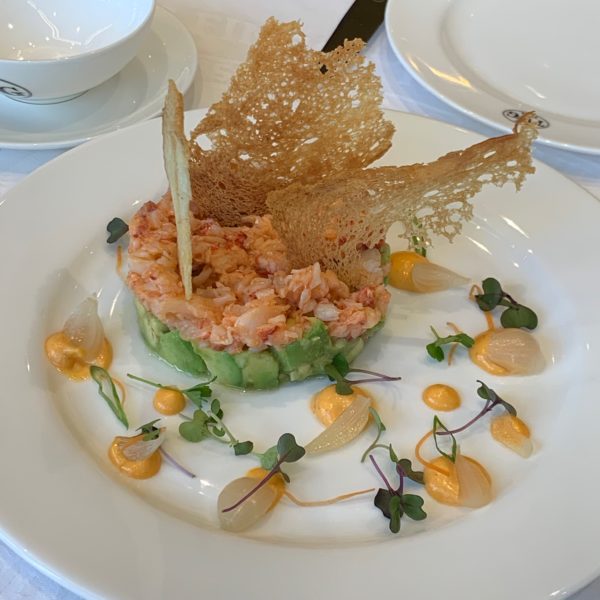 Lunar New Year Tea Set
Savoury
Cauliflower and parsley soup with Water Flower Tea infused sponge cake topped with a parsley chip brushed with gold powder
Breakfast Yuzu Tea infused miso, cake and miring paste glazed roasted sablefish
Nori tofu strips infused with Sencha served with light wasabi mayonnaise
Scallops and prawn tartare, Pink Flamingo Tea infused grapefruit jelly and shies with a lime and grapefruit dressing filled in a beet shell
Duck magnet cured with orange and Imperial Lapsan Souchong accompanied by turnips, carrots and celery served with an Apple Tea infused duck broth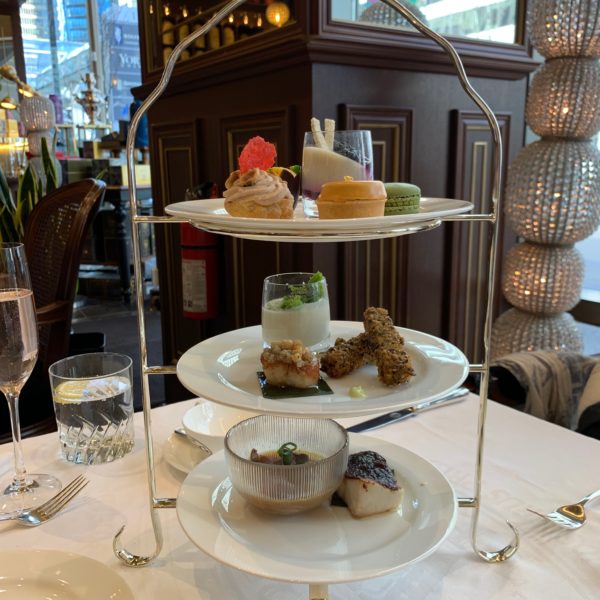 Sweets
Chocolate and coconut powder bar infused with Coconut Tea
Vanilla infused soft tofu wanna cotta with Weekend in St Tropez Tea infused blackberry confit and caramelized puff pastry sticks
Hazelnut praline with red bean and Darjeeling Nouveau infused crémeux chow pastry
Chestnut and mandarin tartlet infused with Ami De Thé
TWG Tea infused macaron
Tea Time Set Menu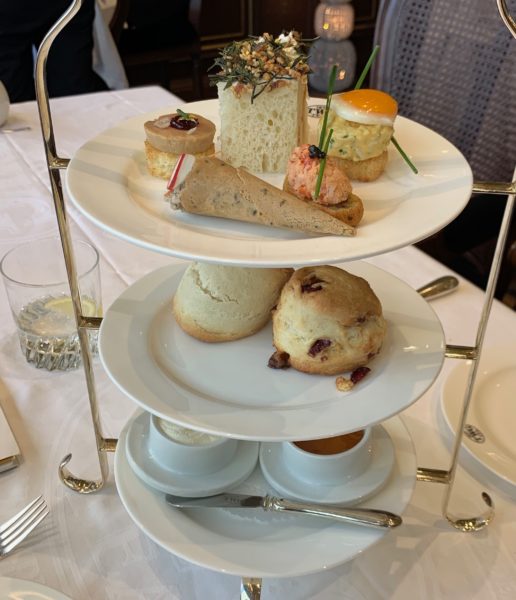 Chic
Hot or iced tea*
Assortment of 5 finger sandwiches:
Atlantic lobster salad, accompanied by Geisha Blossom Tea infused crème fraîche, Meyer     lemon and Northern Divine caviar
Foie gras medallion with signature Summer Palace Tea infused cherry jam
Smoked salmon and horseradish cream with nori and Genmaicha furikake
Mimosa egg sandwich with aioli and mirror quail eggs
Imperial Lapsang Souchong chicken cone
Scone served with TWG Tea jelly and whipped cream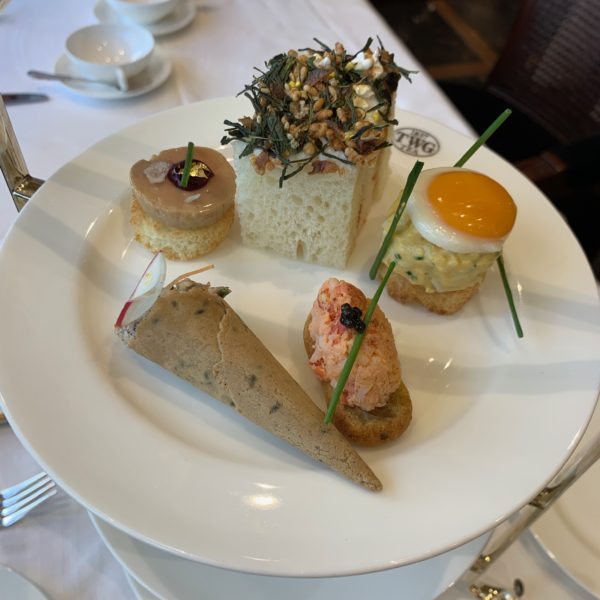 Selected Teas
France breakfast and Rooibus teas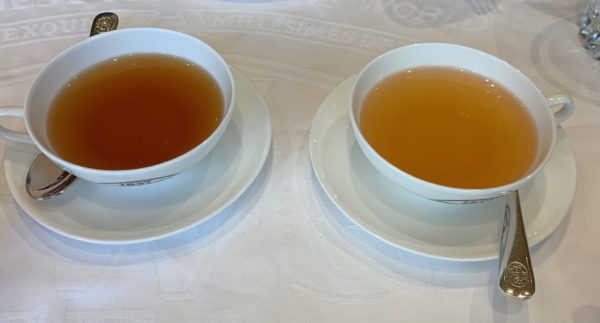 The afternoon was a delight and I can't wait to go to TWG Tea Salon again to sample their ever changing Tea Sets.
All images MyVanCity. I received a complimentary tea experience for myself and one guest to facilitate this review. All opinions are my own. A gratuity equal to 18-20% of the value of the dinner left with thanks to the team at TWG.
[wdi_feed id="2″]