The BC Wine Appreciation Society (BCWAS) notice said:
"Save the Date: Monday March 18th at the Water Street Café.  Our annual Blind Tasting will feature local Chardonnay! For lovers of the grape – and BC's superb iterations – it will be a night to remember. It's also a great chance to learn more and come to love one of the world's classic wines."
So, I did.
Ten BC chardonnay wines tasted blind (we didn't know what they were).  We were told that they were all BC wines from the 2016 vintage and from different regions of BC.  We were asked to rank them from one to ten, if possible.   And then the game was afoot.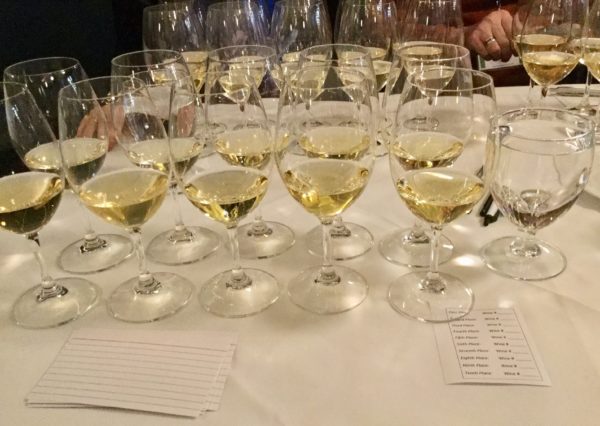 First, I smelled (nosed) all the wines to determine my game plan (I seldom taste wines in the order they are presented).  I sampled the lighter, more delicate wines first and then moved on to the bolder ones and finally to the ones that were the most complex.  The wines in front of me all showed classic varietal character with various combinations of apple, pear, citrus (lemon, grapefruit), melon, pineapple, honey, minerality, toast, butter and vanilla.  Three wines stood out for me right away.   Would I still be impressed with them when I tasted them?
Many showed a creamy texture which tends to be the result of aging on the lees (sediment), also known as 'sur lees'.  One wine, reminded me of a Chablis wine – bright, lean and crisp with citrus dominating the nose and palate (Liquidity).  Some had noticeable oak, but it was always integrated fruit and never overpowering.   Another wine, was reminiscent of a California styled wine with lots of butter and tropical fruit, which puzzled me at first.   I assumed that fruit that ripe had to have come from the southern Okanagan and I later found out that one of the wines was made from one-third Naramata fruit and two-thirds came from Osoyoos (Poplar Grove Reserve).
About halfway through, Cellar Master Russell Ball gave the crowd a little more information including:
The prices ranged from $30 to $52
All wines were oak aged for 6 to 17 months
One was aged in neutral oak
Most had 20 to 50 percent new oak
One was aged in new oak (100%)
One wine won Best Chardonnay at the Chardonnay du Monde International Wine Competition
Back to the tasting.
With my second run through, I was very impressed with how well balanced the wines were and how consistently long the finish (after taste) was, both of which are reliable indicators of quality wines.
In the end, I didn't have a wide range in points between my highest and lowest wines.  That said, my top four were: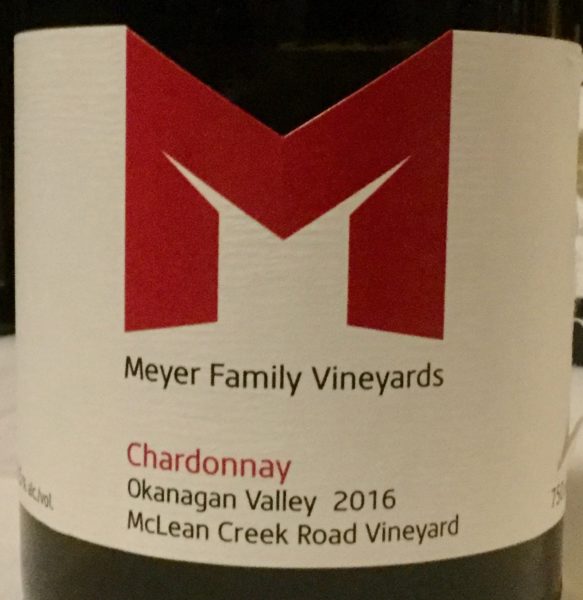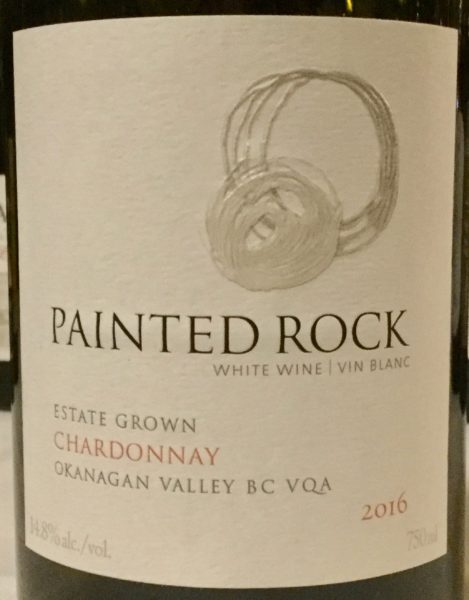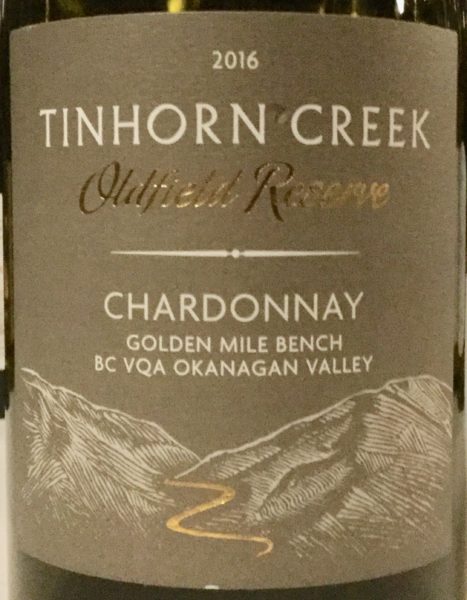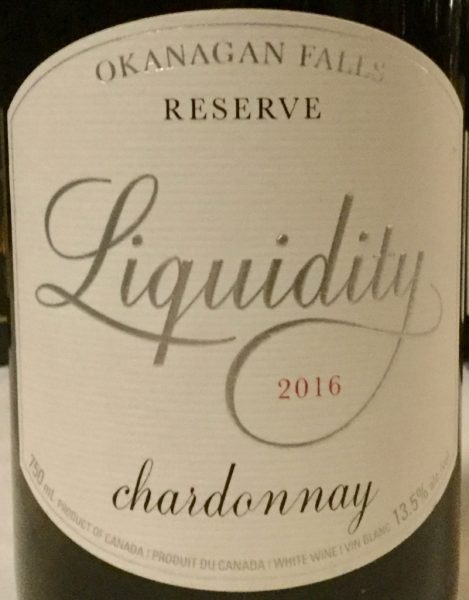 My chardonnay loving friend, Janice, had a different list:
Liquidity Wines
Poplar Grove Reserve
Quails' Gate Winery Rosemary's Block
La Frenz Winery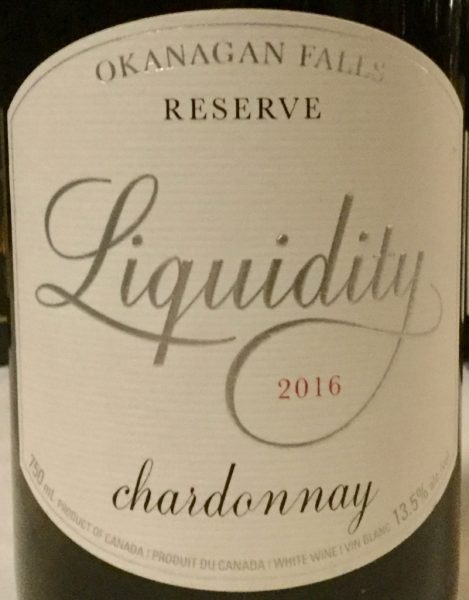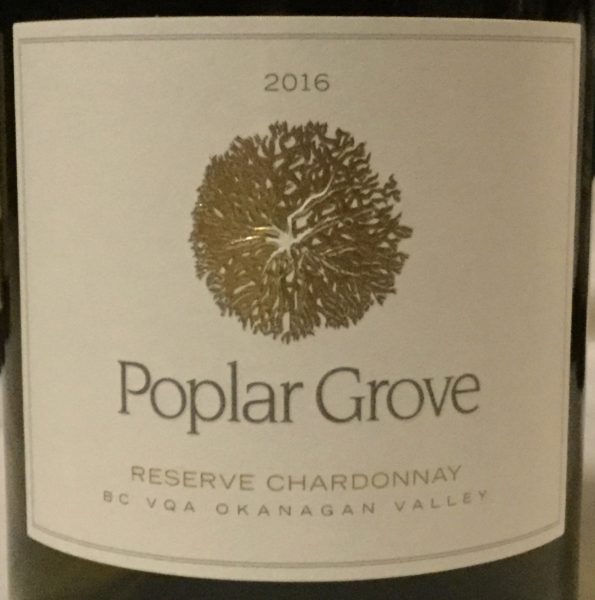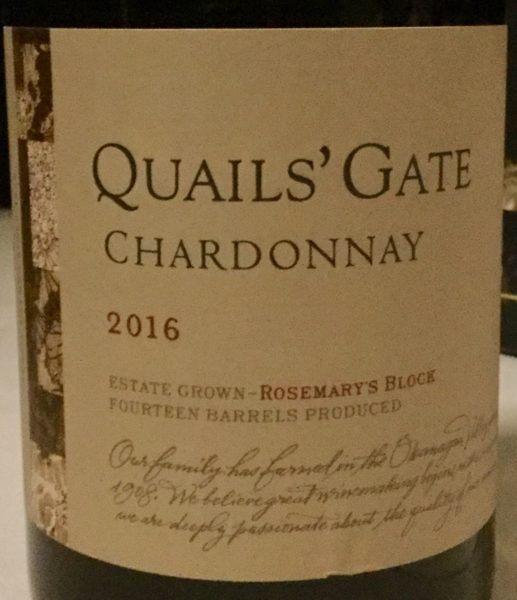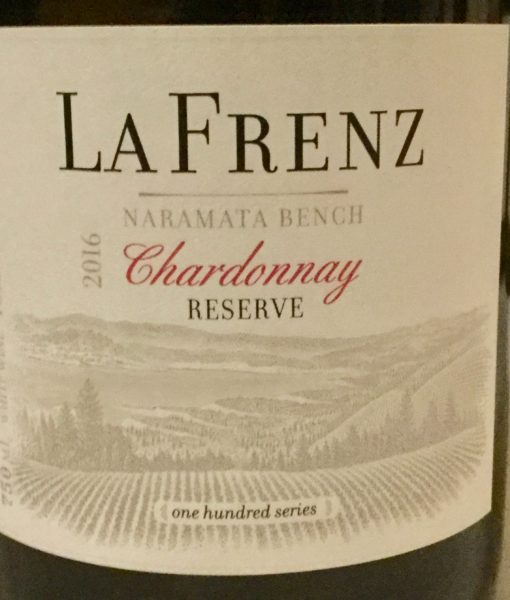 Finally, we had the results, thanks to Catherine Rawn, our statistician for the evening.  She mentioned that while there was a clear winner with a very close runner up, the rest of the results were grouped in pairs.  In other words, third and fourth place were very close as were fifth and sixth and so on.
The group's consensus was: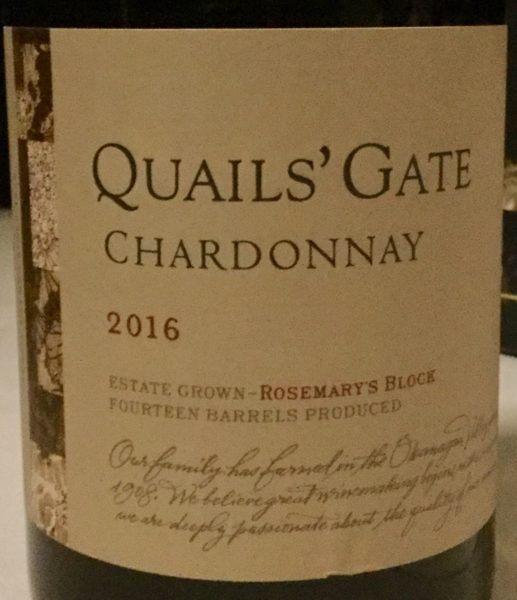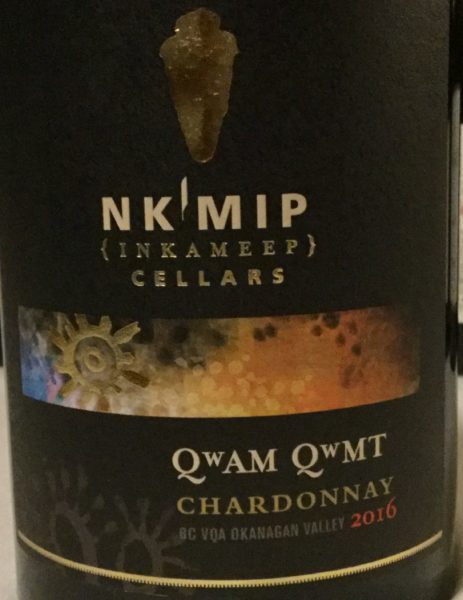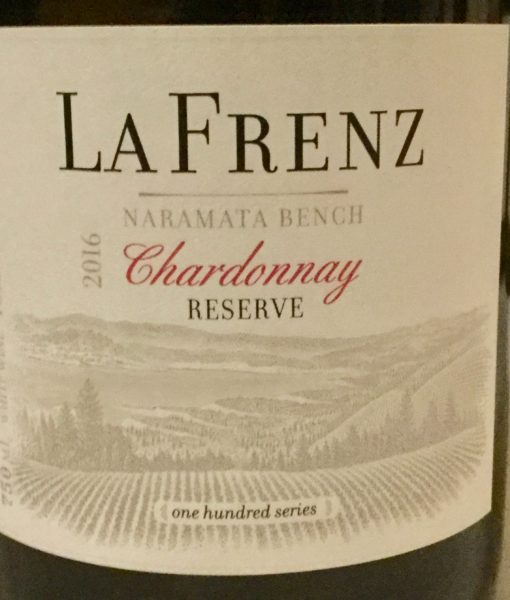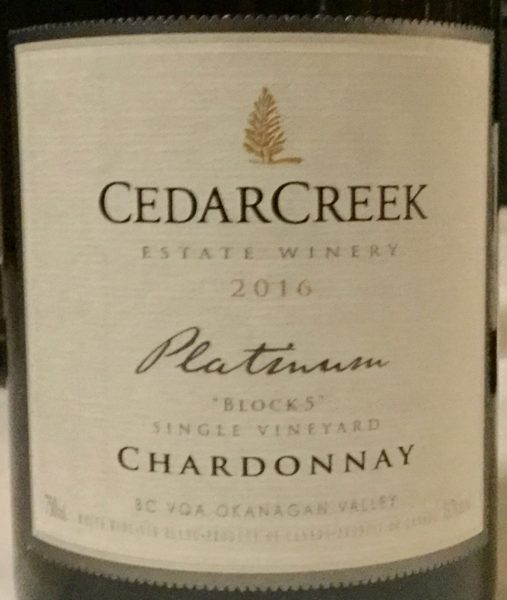 It also needs to be said that BC wines are well known for their balance and structure which makes them very versatile when paired with food.  Lots of suggestions were bantered about by the group including:
Popcorn (I think there just might be a popcorn and chardonnay secret cult out there)
Risotto
Scallops
Shellfish
Roast Chicken
Pork Loin
Veal
Clam linguini
Creamy pastas
Halibut / cod / salmon
Lobster / crab
Brie, Camembert, Gouda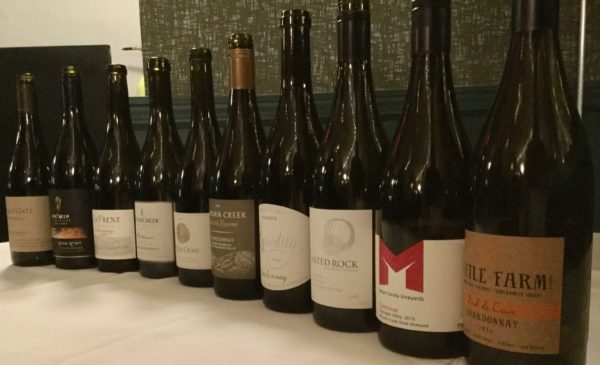 So, what is the takeaway?   Whether you go with my top wines or your palate sides more with the group's, you can't go wrong with any of these wonderful BC Chardonnays.
(All photos – Sam Hauck)
[wdi_feed id="2″]