THIS MARCH AT QUAILS' GATE
Our wines are made for pairing and sharing, anytime, anywhere since 1989. For us, it runs in the family. We always look forward to seeing you in the Wine Shop, Old Vines Restaurant or at one of our events.
#PairTheMoment to share your perfect moments with us.
BLACK OUT BLIND TASTINGS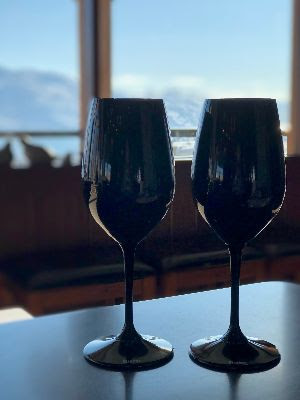 Join us in the Wine Shop for our newly launched Black Out Blind Tastings – a sensory tasting experience focusing on smell and taste. Guided by our senior wine educators, sample three Stewart Family Reserve label wines in black Riedel glasses, plus dessert wine during the 45-minute session.
Thursday to Saturday, 5 PM  |  $25 per person /  $20 Wine Club Members (minimum 4 guests and up to 8) 
THE HAPPIEST OF HOURS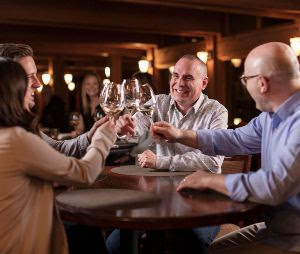 Nibble and sip your way through our newly refreshed Happy Hour menu, starting at just $5!
Monday to Friday  |  2:30 PM to 5:30 PM  |  Old Vines Restaurant
REFLECTING BACK ON 30 YEARS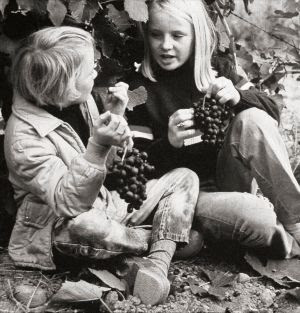 "We are a family in business, we are not a business just owned by a family. It's been built as a family and I think that there's a very significant difference in that." [Andrea McFadden]. 
Every Thursday, we reflect back on family stories across Instagram and Facebook. We're excited for you to join us.
CONGRATS TO JAN DOBBENER
We're proud of our Guest Experience Manager, Jan Dobbener, who won the'Customer Service' category at the BC Tourism Awards. If you've had the pleasure of meeting Jan, this should come as no surprise! His warmth, knowledge and sense of humour are second to none.
SAVE THE DATE: BALLET KELOWNA'S 'SPRING'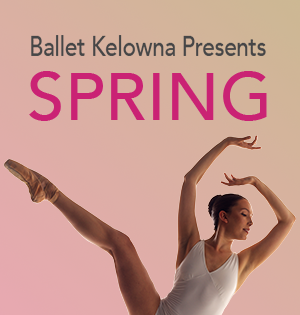 We're a proud supporter of Ballet Kelowna. Join us on May 3 and 4 at the Kelowna Community Theatre when Ballet Kelowna unveils 3 world premieres – Petrushka, The Firebird and The Rite of Spring.  [Photo Credit: David Cooper/Dancer: Allison Lang]

3303 Boucherie Road   Kelowna, BC   Phone: 250.769.4451   TF: 1.800.420.9463
Email: info@nullquailsgate.com   QuailsGate.com
Information and images courtesy of Quails' Gate Winery.
[wdi_feed id="2″]