Coastal Craft Beverages represent Premium Craft Cider, BC Wine and Craft Spirit Producers on Vancouver Island & the Gulf Islands.
Last week there was a very unique tasting event that brought all three of these category of producers together for a product tasting that included tasty bites for pairing. An opportunity to meet the makers and producers of cider, wine and spirits all in one place. That place was the City Club Lounge of the Parkside Hotel.
The event was a trade tasting format with lots of time to sample, ask questions and learn more about 'Meet the Makers' from Sheringham Distillery, Sea Cider Farm & Ciderhouse, Blue Grouse Estate Winery, Stag's Hollow Winery, Fitzpatrick Family Vineyard, Ricco Bambino, and Roche Wines.  Super excited to have our friends from Russell Brewing and Townsite Brewing. Truffles Catering and the Wandering Mollusk provided small bites to pair nicely with our tastings.
The number of makers and producers at the event was ideal, just enough participants represented that you had the opportunity to taste and chat with everyone.
Of course first I chose to taste the BC Wines on offer, a couple of which I was already familiar with like Blue Grouse Estate Winery, Fitzpatrick Family Vineyard and others like Stag's Hollow Winery and Roche Wines I knew about but not had an opportunity to taste their wines, and also Ricco Bambino which was totally new to me.
The afternoon tasting ran from 1 pm to 5 pm which gave trade and media attendees plenty of time to taste the beverages without feeling you had to rush through. It was great to meet the makers and producers behind these fine products.
Blue Grouse ESTATE WINERY & VINEYARD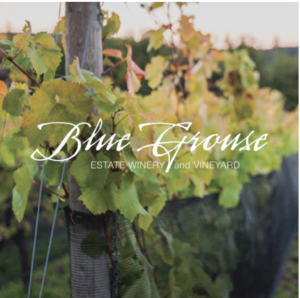 Old Island Vines.
New Classic Wines.
Quill Q White

Pinot Gris I Schönburger | Gewürztraminer | Siegerrebe
A food-friendly Vancouver Island blend, this lovely wine exhibits notes of orange blossom, peach and lemon zest. Unpretentious, this easy-going wine wants to be loved with seafood or on its own.
Quill Pinot Noir 2017

100% Pinot Noir
This wine starts on the nose with red plum, vanilla and cranberries followed by flavours of cherry pie and warm spices. A perfect companion to wild sockeye salmon or hearty pasta dishes.
Quill Pinot Gris 2017

100% Pinot Gris
This fresh and lively Pinot Gris has aromas of toast and apricot with pear and jasmine on the palate. It is fermented in stainless steel and has a crisp, lively acidity. Pair with a summer night, beach, fresh crab and good company.
Bottle shots and tasting notes courtesy of Blue Grouse.
FITZPATRICK FAMILY VINEYARDS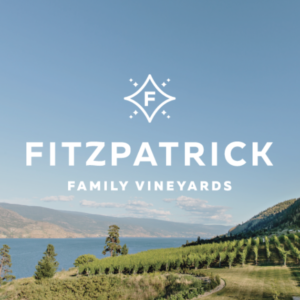 A Little Sparkle by the Lake
FITZPATRICK Runabout White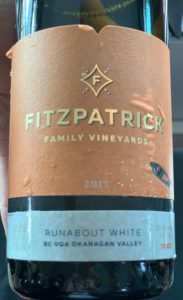 There's something classic about a good white blend. The kind you toss in the cooler in the back of the boat on your way across the lake to visit friends. We have been refining that art for decades now, and they always seem to be welcome on any table. Or bow.
FITZPATRICK The Mischief Pinot Blanc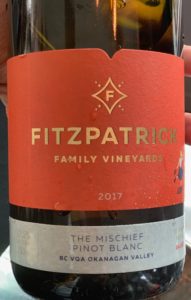 A strong southerly wind blows in our vineyard, and sometimes it creates a little mischief. But all that air circulation is ideal for our Pinot Blanc vines. It keeps them warm, healthy and happy, and there is something undeniably beautiful about grape leaves blowing in the wind. Just hold onto your hat.
FITZPATRICK Sudden Inversion Meritage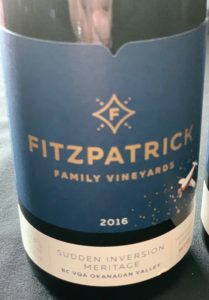 The warm air rising off Okanagan Lake creates very bumpy air for local pilots. It also warms our vineyard, but not quite enough to ripen the "big reds." So we turned the Valley upside down to find perfect fruit for our Meritage. Rich, ripe and smooth. If we want bumps, we'll rent a plane.
FITZPATRICK Fitz Brut

2015 was an absolute scorcher. It tied 1998 as the year in the Okanagan with the most degree growing days since records have been kept. Needless to say, the fruit was really ripe with higher-than-average sugar levels, and rich round flavour profiles. It put our conviction to make vintage-only sparkling to the test. Most French Champagne growers make wines that are a blend of a number of vintages in order to create a consistent taste profile, and only make vintage in the best years, but we're pretty confident about our site, so it's been our goal to be vintage, every vintage. But we love this wine, and if something this delicious can come from the outer limit of what sparkling wine can handle temperature-wise, then we're even more confident now we're making it in the right spot. We made the Fitz Brut using traditional methods from 100% estate grown grapes from the Greata Ranch Vineyard. The Fitz Brut was fermented and aged in stainless steel with secondary fermentation and additional aging in bottle.
Fitz Brut bottle shot and all Tasting Notes courtesy of Fitzpatrick.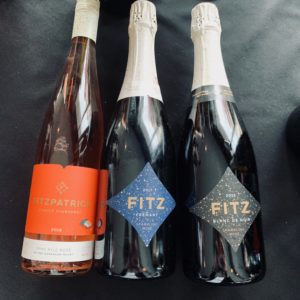 THE FITZPATRICK FAMILY
The Fitzpatrick family history in agriculture in the Okanagan is almost as old as Greata Ranch's and begins with a farm in 1913 at Rutland, just north of Kelowna. That was interrupted by WWI when Ross Fitzpatrick's father spent the war in the trenches of France. On his return, he worked in a series of Kelowna packing house jobs eventually settling in Oliver, BC to manage, MacLean and Fitzpatrick, or as everyone called it Mac & Fitz.
RICCO BAMBINO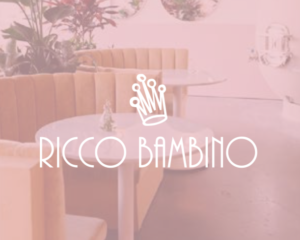 RICCO BAMBINO BIANCO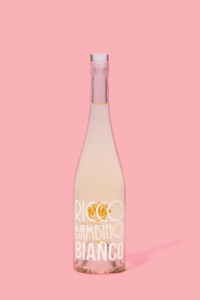 This crisp and refreshing blend of Riesling and Viognier presents elegant notes of pineapple, pear, bright lemon, and white flower with a subtle mineral finish. Hand harvested in the South Okanagan from sustainably grown Riesling and Viognier grapes create our Vino Bianco. The blend is 70% Riesling and 30% Viognier. Wild Fermentation occurred in Stainless Steel and Concrete Tanks followed by 6 months ageing on gross lees. The result is a fresh, expressive, living wine with a balanced acidity. Drink now or cellar for 5+ years.
Energetic and dynamic our dynamic  2017 Vino Bianco offers an electrical storm of complex flavours with a vibrancy that is indistinguishable from a Warhol painting.
RICCO BAMBINO KOCC BRUT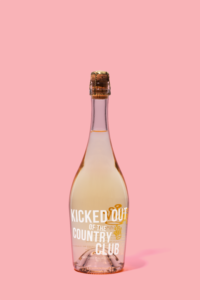 Sustainably farmed this blend of Riesling(70%) and Viognier(30%) was hand harvested in September 2017. Whole cluster pressed in a basket press the wine underwent Wild/Indigenous Alcoholic fermentation. Aged in a mix of concrete and stainless steels it settled on gross lees for 6 months prior to being bottled unfined.
Not your Grandparents sparkling wine. Our undoubtedly delicious, sincere and unique version will surely raise eye brows wherever you are. Don't blame us if you get Kicked out of the Country Club! 
RICCO BAMBINO ROSÉ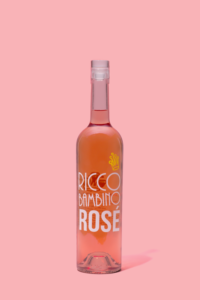 Our 100% Cabernet Franc rosé is both complex and serious. Each mouth- watering sip full of field strawberries entertains savoury aromatics and a kick of dry spice to offer a Rose unlike any other.
100% Organic Cabernet Franc grown in eolian veneer over glacial till in the South Okanagan. Wild Ferment in stainless steel for aromatic retention.
Take a picture of it, make sure the sun is glinting brightly off the beautiful glass and bottle, splash it up into the air a bit, type #adifferenttypeofwinery into the caption, smile, be happy, and appreciate the intricate delicacies. We beg you to convince us this is not your new favourite Rosé.
RICCO BAMBINO VTC ROSÉ BRUT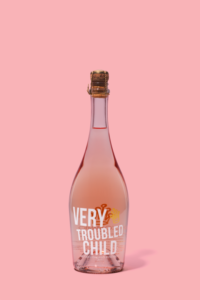 This sensuous sparkling presents a luscious palate accentuated with fine bubbles that just won't quit. A kiss of cherry blossom cream, ripe strawberries and bright red cherries are at play.
Metodo Italiano Sparkling Rosé Brut. Sustainably farmed Pinot Blanc and Pinot Noir was grown in sandy soil from the South Okanagan and hand harvested in mid to late September 2017. Ferment was dry and cool in Stainless Steel.
The result, a guava tinted expression of elegance captured in time.
Always willing to walk on a fine line our Very Troubled Child will forever keep you on your feet. A mouthful of energy, this wine will remind you that the only love needed is the one from its child.
RICCO BAMBINO CABERNET SAUVIGNON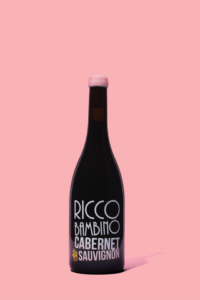 Aromas of violets and sage greet you from the glass, alongside blackberry and fig compote. This sumptuous palate integrates candidly with enticing aromas.
100% Organic Cabernet Sauvignon, wild ferment, aged in concrete for 9 months, unfined, unfiltered.
Layers upon layers of intricate aromas with a varietal transparency that can only be offered in concrete aging and minimal intervention. 
RICCO BAMBINO MERLOT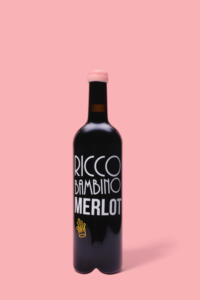 This unexpectedly full bodied and layered Merlot is dark and textured yet alive
with ruby red fruits. Dark cherries, rich raspberries, tar and anise offer a long fleshy finish.
100% Organic Merlot, wild ferment, aged in concrete for 9 months, unfined, unfiltered.
Once you taste this wine you will definitely not be leaving as this is not your everyday f***ing merlot.
RICCO BAMBINO SYRAH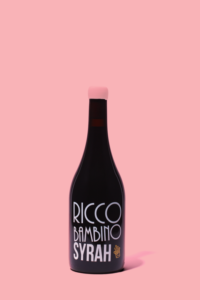 This Syrah is bursting with fresh, red fruits. It emulates classic white pepper with a complimentary yet subtle bouquet of lavender, sage and Aloe.
100% Organic Syrah grown in fluvioglacial deposits of loamy sand and was hand harvested on Oct 30, 2017 from the South Okanagan. The grapes had a gentle press then were placed into our concrete tulip tanks to start the natural fermentation process with nothing more than the native yeasts that exist within the vineyard. Aging was on gross lees and was a combination of stainless and concrete tanks.
The result is a living wine, elegant in its expression and unites nature and a delicate hand. Enjoy now or cellar for 10+ years.
Mauve and lilac gowns of silk voile waltzing in blossoming gardens that only mother nature can conjure. Blow bubbles on a breezy after afternoon and appreciate this ethereal experience.
Bottle shots courtesy of Ricco Bambino. Tasting notes courtesy of Ricco Bambino and Coastal Craft Beverages.
Ricco Bambino is a low intervention boutique winery, producing expressive, small batch, single varietal offerings without the additions of commercial yeasts or filtering agents and minimal to zero additions of SO2 in downtown Kelowna and at our Oliver Vineyard under the watchful eye of Isabel Amaro and Head Winemaker Sebastien Hotte.
Each fall we carefully hand harvest our grapes from four vineyards located in the South Okanagan. The whole cluster grapes then head into our state of the art concrete and stainless-steel tanks to allow for the transition from grapes to wine. The fermentation commences with nothing more than the wild yeast that occur within the vineyard. This process is somewhat risky; however, it's the only way to produce living wines that reflect the area where the grapes were grown.
Ricco Bambino is proud to be one of the very few wineries that solely uses unlined concrete tanks to age a majority of our wines. This process plays an important role in crafting the natural wine we love. Concrete aging allows the wines to breath and develop a rounder mouth, textural feel without the addition of any unwanted flavors imparted by the use of oak or additives.
Being a city based winery has its challenges but it also has many great benefits. We have the ability, from vintage to vintage, to select only the best organic grapes from vineyards throughout the South Okanagan valley. This ensures us the quality we need to create our electric, terroir driven, natural wine.
In 2018, just months after opening our downtown winery we purchased 12 acres of our own in the sunny South Okanagan. This new land based winery is set to open 2020 and is located at the Crooked Crown Organic Vineyard and will be the second location you can enjoy Ricco Bambino wine. This new organic winery will produce the varietals for our natural sparkling wine, skin contact whites, concrete aged reds and also house our new production facility.
Jason Alton, Founder
"After living abroad in Australia for 20 + years i fell in love with natural / low intervention wine. I decided it was time to sell my Sydney based company and move back to the Okanagan and pursue a lifelong dream. Shortly after arriving home I put my home up for sale, sold my cars and took all of my savings and embarked on the biggest project of my life. I did so against many people's recommendations but hearing the warnings only made me more determined. The overwhelming urge was fuelled by my desire to create a winery making honest wine using minimal to zero additions with 100% transparency in its vinification… a surprisingly unique approach I learnt. Ricco Bambino is more than a winery, it's a platform to launch this passion and craft living wine that is known around the world and express our dedication to this belief. I hope you enjoy our wine as much as we do."
ROCHE WINES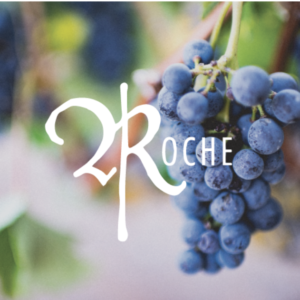 Artisanal wines crafted in
the Okanagan terroir.
ROCHE TEXTURE ARÔME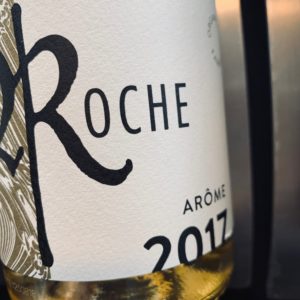 Intense tropical fruit and floral, perfumed nose. Delicate and fresh palate. The Schonberger grape is a pinot noir/muscat/chasselas cross, and the wine is an aromatic explosion. Can be paired with sushi, ceviche, or BBQ halibut with mango and cilantro salsa. Also delicious on its own as an aperitif.
ROCHE TEXGTURE GEWÜRZTRAMINER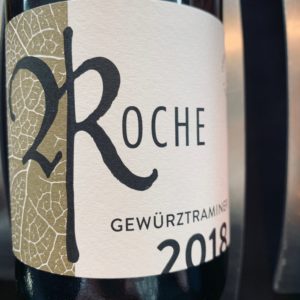 Our small lot Gewürztraminer is new to the Roche Wines portfolio. It displays succulent tones of lychee and ripe nectarine with hints of Asian pear and white blossom. Beautifully balanced, this wine would be a perfect pairing to a Linguine Vongole, Munster tarte, or even a ripe camembert. This versatile wine would be the perfect pairing for most dishes and occasions.
ROCHE TEXTURE PINOT GRIS 2018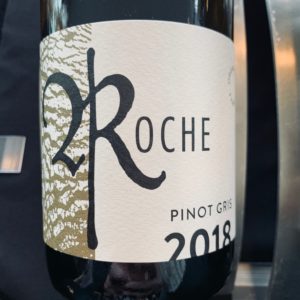 Fresh gala apple, lime zest, and a delicate floral note with an underlying minerality. This wine would pair best with a wild BC salmon, grilled vegetables, or a selection or artisanal local cheeses.
ROCHE TEXTURE ROSÉ 2018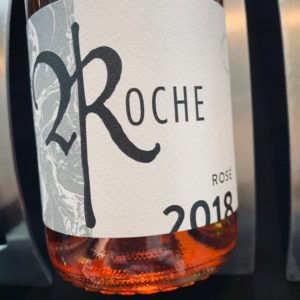 Succulent and elegant with sanguinelli orange, rose petal and acacia floral notes. The fresh profile and dry finish call for salmon, spot prawns, or barbecue pork. Also easily enjoyed on its own.
ROCHE TEXTURE PINOT NOIR 2017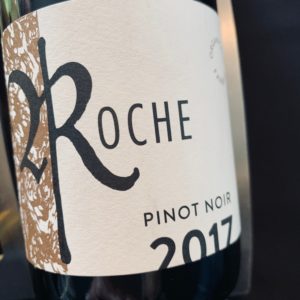 The nose reveals some juicy strawberry and cherry aromas with savoury spicy notes. On the palate, sweet but restrained fruit leads to moderate tannins and a long finish. This wine will accompany roasted chicken and grilled pork tenderloin with root vegetables, though the wine has the finesse to complement halibut or salmon.
ROCHE TRADITION PINOT GRIS 2017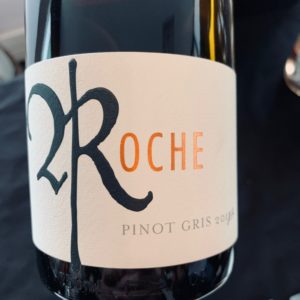 Bartlett pear, vanilla spice and floral overtones introduce this atypical Pinot Gris. The wine opens with aeration and swells to a broad mid-palate rich with ripe pear and lemon zest. Electric acidity carries the wine to an intense, long and focused finish. Serve with hearty roast pork, chicken,  wild mushroom risotto, or mildly-spiced Asian dishes.
ROCHE TRADITION CHARDONNAY 2016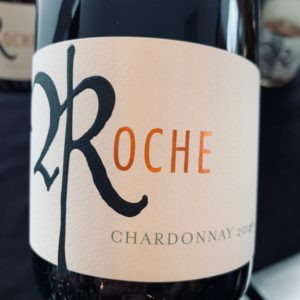 Sourced from a one acre parcel, this Chardonnay was fermented and aged on lees in French Oak. Complex on the nose, this wine shows tones of apricot and papaya with hints of lemon sorbet dashed with nutty spice. This wine would pair best with roasted chicken, grilled salmon, or even a nice big bowl of popcorn.
ROCHE CHÂTEAU 2016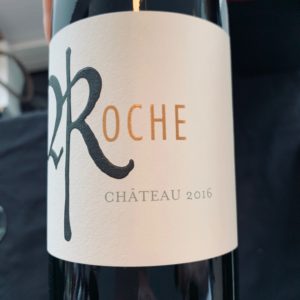 Drawing from the savoir-faire of six generations of winemaking in Bordeaux, CHÂTEAU 2016 is the inaugural vintage of a new tradition of Grand Vin. Aged 18 months in 40% new French oak. Unfined and unfiltered. 41% Cabernet Franc | 35% Cabernet Sauvignon | 24% Merlot
ROCHE TRADITION PINOT NOIR 2015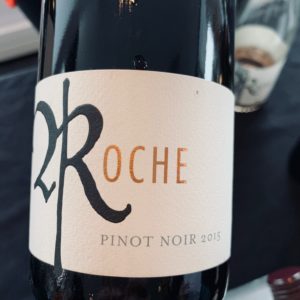 The nose reveals red berries and cassis and a hint of "sous-bois" – forest floor. There is bold fruit on the palate with complex tannins and a lengthy finish. This wine pairs with duck confit or a roast leg of lamb. An age-worthy wine, this Pinot Noir will continue to develop in the bottle for the years to come.
ROCHE nuances 2016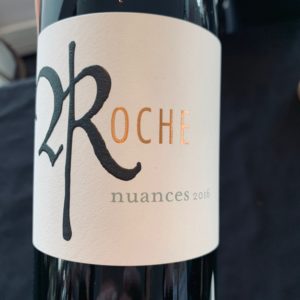 Drawing from the savoir-faire pf six generations of winemaking in Bordeaux, nuances is blended to balance the character of vintage, vineyards, and varietals. Aged 12 months in 10% new French oak 75% Merlot | 13% Cabernet Franc | 12% Cabernet Sauvignon
Tasting notes courtesy of Roche.
Our strength is our combination of experience in both vineyard management and winemaking, and a precise appreciation of the link between the two.
We have always worked with small lots, in direct contact with the vineyard, and we are acutely aware of the details that make the difference between good and exceptional wine.
From our roots in Bordeaux and Burgundy to the emerging terroir of the Okanagan Valley, we continue to build an informed perspective, based on observation from the vineyard to the glass.
We consider ourselves as 'vignerons' in the truest meaning of the word, committed to crafting to our wines from start to finish.
Our priority is hands-on organic farming, with traditional French 'savoir-faire', to make exceptional wines which express unique Okanagan terroirs.
SEA CIDER Farm & Ciderhouse
A family-owned, community-minded orchard and ciderhouse.
Rum Runner

Crafted with home-grown heritage apples, Rumrunner's apples are hand-pressed using our traditional rack and cloth press, slowly fermented with Champagne yeast, then aged in rum-soaked bourbon barrels for a minimum of six months. Aromas of brown sugar and rum show the complexity of this semi-dry sparkling cider. Delicious cold, or mulled and heated with butter, Rumrunner pairs well with steak, Caribbean and Moroccan food.
Pippins

Pippins is a "sharp" style cider, thanks to the Yellow Newton Pippin apples we use and cool fermentation from champagne yeast. Off-dry and chapitalized to 9.5%, it is an example of a New England style of cider that was meant to be as strong and robust as North America's pioneers. Pippins features pineapple and confectionary notes and is incredibly food friendly. It fits just about every occasion and its crisp bite will pair perfectly with everything from steak and salad to spicy curries.
Kings & Spies

Victorian by provenance, Kings & Spies is a cider fit for royalty or rogues. Crafted from King apples, Northern Spies and other apples of mysterious lineage, this off-dry cider is crowd-sourced and community-minded to the core. A portion of proceeds supports Growing Chefs, a program which educates BC families about growing and preparing healthy food.  Kings & Spies pairs with everything from crispy potato chips to chicken salad and complex seafood dishes.
Bramble Bubbly

The mighty blackberry is a tenacious invader of Vancouver Island orchards, but a touch of its sun-soaked sweetness added to apple cider makes for a sinfully delicious blushing semi-dry sparkling cider. Raise a glass of Sea Cider's Bramble Bubbly, and celebrate Vancouver Island fruit at its best! Bramble Bubbly pairs well with salmon, summer salads, berries, outdoor barbecue, mild or sharp cheeses, cured meats, and poultry dishes.
Ruby Rose


A captivating semi-sweet cider infused with rhubarb, Ruby Rose is a beguiling vixen and part of our Canadian Invasion Series. She may be as aromatic as rhubarb pie, but her namesake is the merciless Rosa Rugosa, an invasive plant that threatens many coastal regions. Proceeds from our Canadian Invasion Series support efforts to combat invasive species in sensitive ecological areas. Ruby Rose pairs fabulously with light summertime meals and is perfect as a patio sipper. Consider sautéed prawns, a creamy brie, candied salmon salad and salty snacks.
Bitter Sweet


Bittersweet apples are the backbone of traditional English cider and are some of the rarest apples in Canada. We grow several of these prized varietals, which can be heart breaking to grow, yet produce some of the world's finest cider. Our Bittersweet cider is an off-dry sparkler expressing the classic phenolic character of this coveted fruit. For pairing, try rich meats such as pork belly, barbequed ribs or sausage or for cheese try camembert or cheddar.
Wolf in the Woods


Botanically infused with hops and grand fir needles, Wolf in the Woods is a hard apple cider with a timberland twist. This unique union creates a dry cider that leads with grapefruit aromas and finishes with hopped herbal notes. The balanced botanicals of Wolf in the Woods pair well with salty and fried foods – try french fries and jalapeño poppers. We'd even tackle the spiciest Indian and Mexican dishes with this rainforest wonder! As part of our Canadian Invasion Series, Wolf in the Woods draws attention to invasive species and their threat to farms and natural areas alike.
Bottle shots and tasting notes Courtesy of Sea Cider.
Sea Cider is a farm-based cidery located on the Saanich Peninsula just minutes from Victoria, on Vancouver Island. Our ten-acre farm is home to over 1,300 apple trees, made up of over 50 varieties of heritage apples.
Sea Cider opened its farm gate for business in 2007 when owner Kristen Jordan purchased the property with a vision of creating an organic farm and orchard and producing traditional fermented artisan ciders. Since then, we've grown to an annual cider production of over 7,000 cases and growing. We continue to pride ourselves on crafting traditionally fermented ciders from organically grown apples, and our award-winning cider is now available throughout B.C., Alberta, Manitoba, Washington State, Illinois, and Oregon.
SHERINGHAM DISTILLERY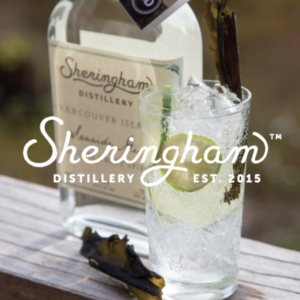 Small batch handmade spirits.
SHERINGHAM Seaside Gin

Citrus, floral and notes of the sea make our Gin as refreshing as a seaside stroll. Elegant for sipping and noble in your favourite cocktail…clean as the South Island surf.
Made from B.C. white wheat, B.C. malted barley, natural botanicals and sustainable hand-harvested local winged kelp (Alaria marginata).
SHERINGHAM Barrel Aged Seaside Gin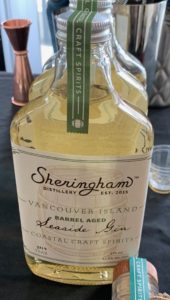 SHERINGHAM Kazuki Gin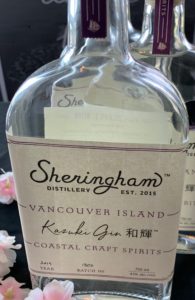 Kazuki Gin was born out of love of both Eastern and Western botanicals and gin making techniques. Alayne fell in love with Cherry Blossoms while living in Asia and Jason became intrigued with Yuzu as a professional chef. KAZU, meaning "harmony", is the blending and respect for both East and West cultures. KI means "radiance" and is an ode to the radiant flavours of the botanicals as they dance on your palette. Cherry blossom petals and yuzu peel were imported from Japan. From Westholme Tea Farm we procured green tea leaves and flowers. Expect dynamic flavours from start to finish with the unique essence the Kazuki provides.
Made from our Vodka, with botanicals sourced locally and from Japan, including Japanese Cherry Blossoms and Green Tea + Flowers from Westholme Tea Farm in Cowichan Valley.
SHERINGHAM Akvavit
A traditional Nordic spirit of tranquil unsung fortitude.  Notes of dill, caraway, anise & citrus with a hint of the ocean from locally harvested winged kelp. Renowned Victorian bartender Shawn Soole fell in love with Akvavit when he visited Iceland in late 2015. The culture that is behind Akvavit in its native Scandinavian lands intrigued Shawn and he began an exploration into the diversity of each country's native spirit. This is a representation of all his favourite things about Akvavit with our own island twist curated by the aptitude of Jason MacIsaac.
Made from B.C. white wheat, B.C. malted barley and botanicals from land & ocean, including sustainable hand-harvested local winged kelp (Alaria marginata).
SHERINGHAM Vodka
Clear, notably smooth texture with soft flavours and a clean warm finish. To be enjoyed; over ice as an exemplary sipping vodka or in your favourite cocktail.
Made from B.C. white wheat, B.C. malted barley and water from our on-site natural spring.
SHERINGHAM Coffee Liqueur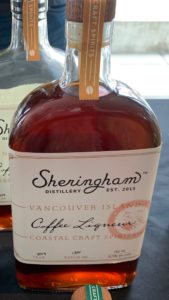 This Coffee Liqueur was born out of love of all things java related as well as our local neighbours in Sooke. When the team needs some caffeine to kick start their day it's off to Stick in the Mud. Roasting their own coffee since 2010, their quality is second to none. During a morning visit, master distiller Jason MacIsaac walked out of The Stick with the idea to create a locally sourced, semi-sweet coffee liqueur using only the best ingredients available.
We use time-honoured distilling methods and B.C. grown grains to achieve our sustainable and traditional approach to the production of our spirits. Our small batch hand-crafted spirits (Vodka, William's White – Double Distilled Grain Spirit (a.k.a. White Whisky) and Whisky) are all made with 100% B.C. agricultural products. We source local ingredients from Vancouver Island whenever possible. All our products are mashed, fermented and distilled at our distillery. We are proudly committed to localism, quality & sustainability.
STAG'S HOLLOW Winery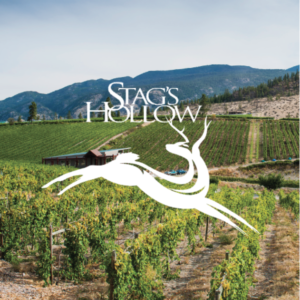 A family owned winery nestled in the foothills of the South Okanagan.
Stag's Hollow Muscat Frizzante 2018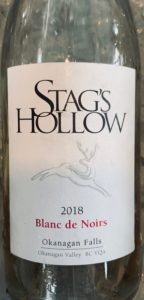 Light and spritzy with aromas of lime, jasmine and white peach. Prepared Brut, the palate is crisp with no obvious sweetness that can sometimes be associated with this grape variety. Good acid balance with flavours of stone fruit, honeysuckle and Asian pear that persist on the lengthy finish.
Stag's Hollow Syrah Rosé 2017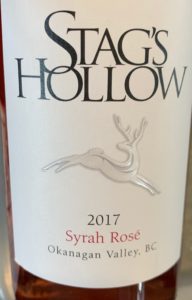 The delicate hue of this wine might mislead you to think that its flavours could be similarly muted, but we're here to tell you: that's absolutely not the case! Aromas of wild strawberries and cream jump out of the glass, and are joined by a burst of ripe stone fruit and citrus. The red fruit profile carries through to the palate, as does the rich, stone fruit character. Not without substance, this Provènce-style rosé is mouth-filling and textural, with juicy acidity and a gentle tannin structure that bring both balance and focus to the wine. The finish is dry, savoury and mouth-watering.
Stag's Hollow Viognier Marsanne 2016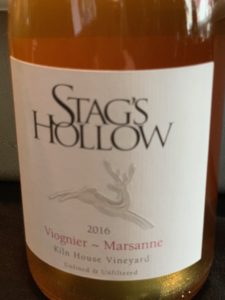 Our 4th vintage of an Orange Wine, this is white wine that was made for red wine drinkers.
 Hazy golden in color with aromas of Bergamot, jasmine, dried apricots, lemon zest and a touch of deli meats. Flavors of lemon curd, ginger, and white pepper spice dominate the palate. The finish is bright, slightly tannic and thought provoking.  Unfined and unfiltered.
Stag's Hollow Dolcetto 2017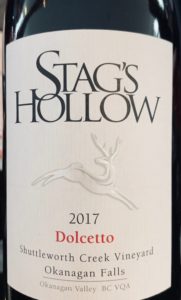 A vibrant, racy and unapologetic wine. Electric blue-purple in colour, with a nose that tiptoes between vibrant fruit and earthy notes. Bright flavours of pie cherries, raspberries, Italian prune plums and bramble mingle with more masculine notes of earth, dried violets, leather, spice and savoury botanicals. This complex profile carries through to the palate, where the earthiness of the wine is enhanced by fine, dusty tannins, and complimented by its youthful, juicy acidity.
Stag's Hollow Pinot Noir SHV 2016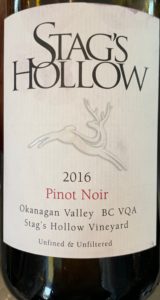 Slightly more masculine in style than our Shuttleworth Creek Vineyard Pinot Noir, our Estate grown fruit benefits from a warmer, west-facing aspect, which allows for a riper and richer fruit profile. The dark fruit- forwardness is balanced by an elegant backbone of acidity that brings a litheness to this structured Pinot.
Stag's Hollow Syrah 2016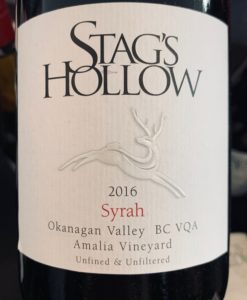 Classic Okanagan Syrah aromas and flavours of black berries, deli meats and notes of pepper.  Soft palate with approachable tannins will make this a great wine on release but it will gain complexity with short to midterm length in the cellar.
Stag's Hollow Tempranillo 2015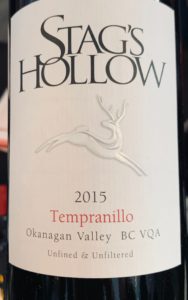 Fuller and more structurally-powerful than the more feminine 2014 vintage, the 2015 Tempranillo is showing dark, brooding aromas of leather, earth, coffee, licorice dark fruit and sweet pipe tobacco smoke. Medium bodied in weight, with rich flavours of stewed blackberry and cherry fruit, mingling with cedar oak, fine-grain tannins and a refreshingly bright pomegranate-like acidity.
Tasting notes courtesy of Stag's Hollow.
Stag's Hollow
 started with an existing 10 acre vineyard in 1992 just south of Okanagan Falls. The winery was later constructed in 1995 after the first official crush. Beginnings were humble, with a small winery built under the wineshop and home. Initial plans were to keep things simple, producing 1500 cases annually, concentrating on Merlot, Pinot Noir, Chardonnay and Vidal.  Over the first five years, expansion occurred due to demand and the good fortune of working with passionate growers with similar goals to grow quality fruit. In 2011,  another 18 acres of raw land was purchased 2 kms north of the home vineyard.  Shuttleworth Creek Vineyard, named for the creek that runs through it, is home to exciting new varieties with their history from Spain and Italy.  Stag's Hollow now has an average annual production of 5000-6000 cases.
Our wine is made in the vineyard. Everything else happens to support the grape growing process, and to ensure that the quality of the grapes remains the star of each wine.
We do as little as possible to disrupt the integrity of the fruit as we help it evolve into wine. Our winery's gravity flow design allows us to manipulate the grapes as little as possible prior to fermentation. Post-fermentation, we handle our wines as reductively as possible; limiting head space during storage, and using inert gas where possible to prevent unwanted oxygen exposure.
It is important that we do as little winemaking as possible so that we don't cover up the beautiful fruit we get to work with. This means that we only fine and filter when absolutely necessary, and use little to no additives throughout the entire winemaking process. We want the purity of fruit to shine.
Also represented:
Russell began brewing beer in 1995. As one of the original 10 craft breweries in BC, we forged the way for the craft movement by making small batch, unpasteurized "Real Beer", with natural ingredients. We bravely challenged the giants of the beer world by making great tasting craft beer that was new and fresh; not your dad's beer.
Today, Russell Brewing continues in its pioneering spirit; relentlessly forging a new path in the beer market. We pride ourselves on staying relevant in our pursuit of creating delicious craft beer.
Russell Brewing, innovative, creative, unforgettable.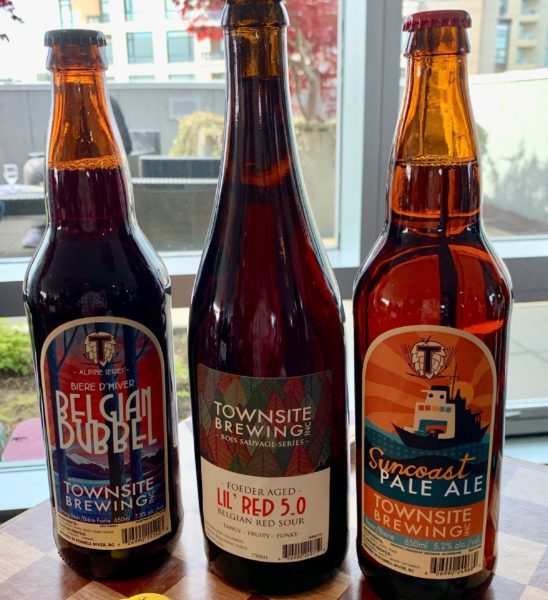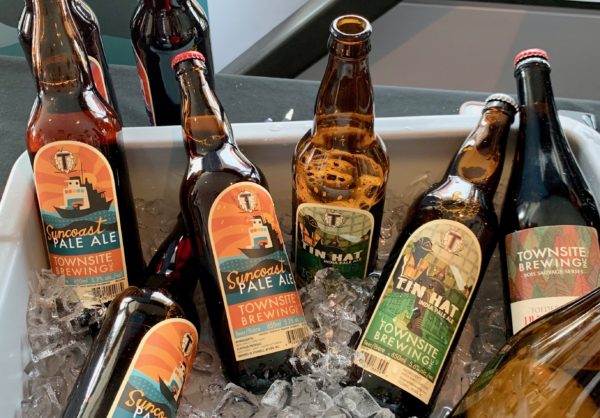 Townsite Brewing Inc is a microbrewery located in the historic Townsite district of Powell River, at the top of BC's beautiful Sunshine Coast.
We are passionate about really great beer and frankly, we're ecstatic that we get to make it in this amazing place along the shores of the Salish Sea. Cédric (our Brewer Engineer) is Belgian and if there is one thing Belgians know, it's how to make really great beer; and he's excited to bring some Belgian flair to the west coast.
Come visit us soon and see what he's up to!
Coastal Craft Beverages
Coastal Craft Beverages represents a portfolio of craft beverage producers on Vancouver Island and the Gulf Islands. In partnership with these producers, we provide  direct access to premium quality products for restaurants, bars and private retail stores.
We work exclusively with producers that are independent, family owned businesses, focused on sustainable business practices. These producers have a story and history behind the beverages they produce.
Follow us on Instagram @coastalcraftbeverages

Feature image courtesy of Coastal Craft Beverages, all images, except as noted, MyVanCity.
[wdi_feed id="2″]