The Lazy Gourmet takes Best Caterer of the Year award at Canadian Event Industry Awards
The Lazy Gourmet
's Shannon Boudreau competed against catering companies and professionals across Canada yesterday and was crowned Caterer of the Year at the 2019 national Canadian Event Industry Awards gala at The Carlu in Toronto.
The Caterer of Year category celebrates a catering professional and awards their contribution and leadership in the event community.
"We are immensely thrilled to be awarded Caterer of the Year, especially amongst so many of our peers across Canada," says Boudreau, events and sales director at The Lazy Gourmet. "Catering has become such a competitive industry, and we are always up for the challenge to continue innovating, inventing, and going above and beyond to create unforgettable experiences for our clients. Thank you to everyone at Canadian Event Industry Awards for this incredible honour."
The Canadian Event Industry Awards are the hallmark of achievement in the Canadian event and meeting industry. The program was established in 1997 as a platform for event and meeting professionals from each major discipline of the industry to be recognized and celebrated for their talent, hard work and success.
The Lazy Gourmet was a finalist in the Best Caterer category along with Fairmont The Queen Elizabeth Hotel in Montreal, Quebec.
Since its inception, over 840 Canadian professionals have been recognized for their achievements in events at the Canadian Event Industry Awards. The competition has become a globally recognized symbol of excellence.
For more information about The Lazy Gourmet, please visit www.lazygourmet.ca.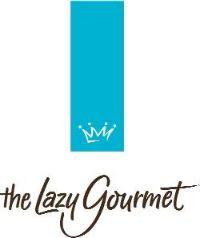 About The Lazy Gourmet
Founded in 1979 by Susan Mendelson, The Lazy Gourmet is one of Vancouver's first catering companies. It specializes in truly contagious hospitality while showcasing the finest local ingredients and outstanding quality our region has to offer. Services encompass everything from morning baking, event planning, to fully produced sit down dinners for 800 and more. For more information about The Lazy Gourmet, please visit www.lazygourmet.ca.
Facebook: LazyGourmet | Twitter: @TheLazyGourmet | Instagram: @TheLazyGourmet |