Spring is a wonderful time of year for wine lovers! So many opportunities to sample the new releases. Earlier in April the Wines of Portugal contingent presented a wine tasting event titled "Grand Tasting" and a select number of seminars for trade and media.
I was fortunate to be able to attend Meet & Taste Portugal's Native Grape Varieties! presented by Sofia Salvador.
Portugal has over 250 native grapes.
The  country is fully covered with richness and diversity of the vineyards that challenges the imagination of the Portuguese winemakers.
A Wealth of Soil Types
The +250 native grapes and the range of climates and types of soils contribute to the diversity of Portuguese wines
Granit (Vinho Verdes, Dão, Douro, Alentejo)
Schist (Douro, Alentejo)
Clay (Bairrada, Tejo, Península de Setúbal, Lisboa)
Limestone (Bairrada, Tejo, Península de Setúbal, Lisboa)
Sand (Bairrada, Tejo, Península de Setúbal, Lisboa)
Some different types of soils co-exist in the same region. eg. Alentejo
What we tasted and my own personal reflections on the wines: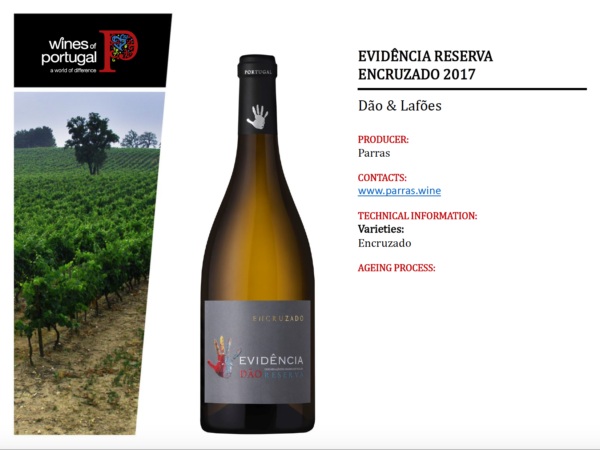 This was the first wine we taste Evidéncia Encruzado 2017, DOC Dão. A floral, citrus, mineral with light acidity, good balance and structure. Finished in French Oak. Slightly buttery with some similarities to a Chardonnay. 2017 was a very hot year. This was my favourite of the two whites.
Aveleda Alvarinho 2011, DOC Vinho Verde. A very popular wine, inexpensive, light yet somewhat complex with hints of diesel. It is expected to age well. Less acidic than the Evidéncia. No barrel aging. I found it a bit too much lemon on the palate.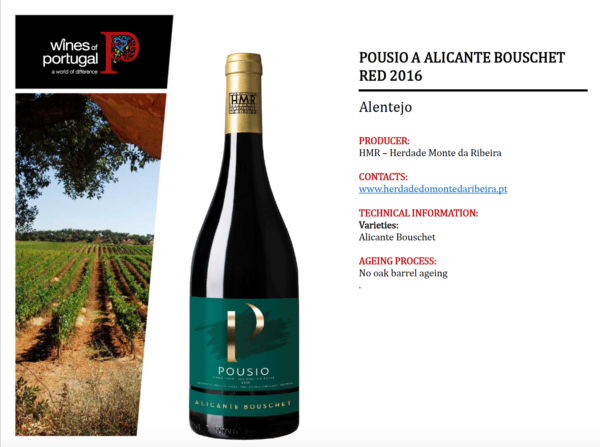 Pousio Alicante Bouschet 2016, IG Alentejo. A delicious wine with flavour of dark fruit, light tannins, acidic aromas, fairly rich and very drinkable. My favourite of the two reds.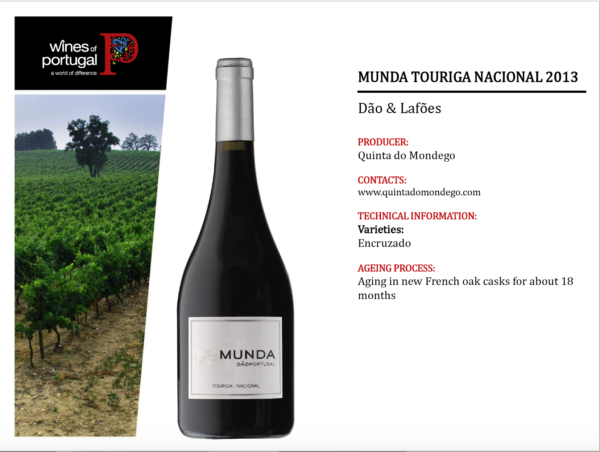 Munda Touriga Nacional 2013, DOC Dão. I noticed a slightly musty aroma. Despite the dark colour of the wine it was lighter than the Pousio with a lightly bitter finish. This wine is okay but not great in my opinion.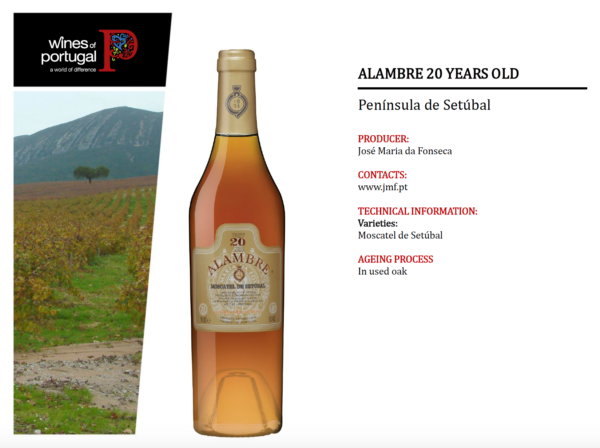 Alambre 20 years old, DOC Moscatel de Setúbal. Port has nine vintages ranging from 20 or 30 year to over 100 years old. 18% alcohol content, 20 years in used oak. Syrup, honey, flavours of prune plum, complex with an orange caramel. Port wines of Portugal are the official wine of the Royal Trust. Portuguese wines were first shipped to England in the 12th century.
Portuguese wines are pleasant and range from the light vinho verde to rich reds and, of course, Port.
Wine production is measured in hectoliters per hectare. Portugal has 6.1 million HL in wine production and represents 47% of the value of all exports. Annual exports earn 803 million euros and represent 1.5% of exports.  Portugal is the 9th largest exporter of wine with 2.6% of the market share.
Where Canada stacks up in terms of imports of Wines from Portugal:
1.USA: 10,1%
2.Brazil: 10%
3.Angola: 8%
4.Germany: 7,8%
5.Canada: 7,3%
Considering Canada has a population of 37.06 million (2018) versus the U.S. 327.2 million (2018) or something in the range of 11 to 12% of their population we seem to be major embibers of Portuguese wine.
Not surprising given how affordable the Wines of Portugal are. For more information on which wines tasted at the Grand Tasting and some recommendations and where to buy view our review here.
Information and bottle images courtesy of Wines of Portugal.
[wdi_feed id="2″]