YOU HAD ME AT CHARDONNAY.
CELEBRATE NATIONAL CHARDONNAY DAY WITH FREE SHIPPING.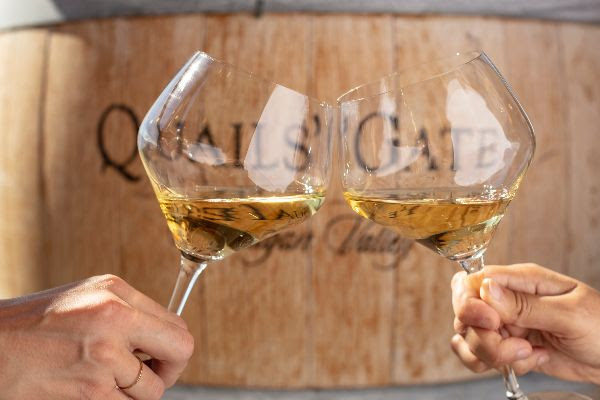 Referred to as our Queen and flagship white at Quails' Gate, you can say we take our Chardonnays very seriously. That's why we make three different styles – Quails' Gate, Stewart Family Reserve and Rosemary's Block Chardonnay.
Celebrate National Chardonnay Day with free shipping. Simply quote 'CHARDONNAY' as the coupon code at the time of payment with a minimum of 6 mix and match bottles of any of our wines.
Offer valid Canada-wide, online only for orders on May 21, 2019 only. 6 or 12 bottle increments, mix and match from our online store.
EVENTS & PROMOTIONS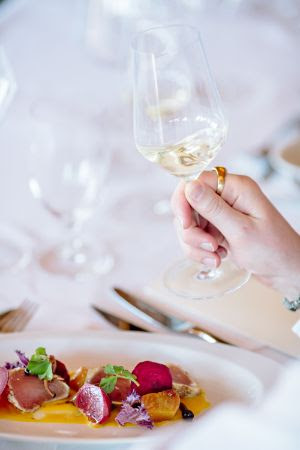 JUNE 1 – JUNE 30
Reserved Paired Lunch
JUNE 26 – AUGUST 29
Dinner in the Vineyard
SEPTEMBER 1 – SEPTEMBER 29
New Menus at Old Vines Restaurant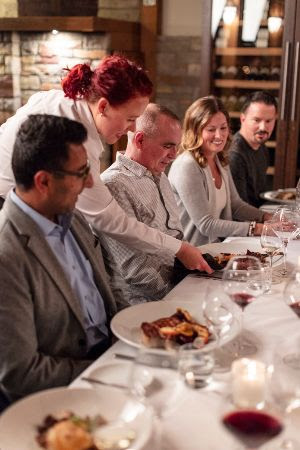 Named one of the Top 100 Restaurants in Canada, Old Vines Restaurant is an all-seasons culinary destination, open year-round. Chef Roger Sleiman and his team create spectacular dishes made from the freshest local ingredients, providing guests with a true taste of the Okanagan.
Stay with us at the Lake House or Nest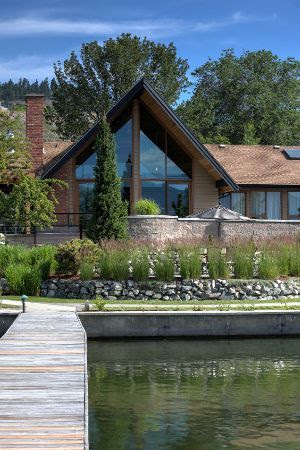 Quails' Gate Winery believes you should always have something to look forward to. That's why we plan winery events year-round so you can enjoy our wines, discover our dishes and meet our people whenever it suits you. From long table dinners in the vineyard to interactive wine seminars, there is something for everyone to discover and enjoy.
To view a list of Wine Club Exclusive Events, click here.
GROUP BOOKINGS │BUSES │LIMOUSINES
 For groups over 8 guests, please book one of our tour or tasting offerings online prior to your visit.
Quails' Gate is committed to providing our guests with a welcoming and educational experience in an exceptional setting. In order to provide the best experience possible for all guests, all buses/limos with guests arriving at Quails' Gate require a reservation. Please note that in order to provide the best experience possible for all guests, we are unable to accommodate stags, stagettes, wedding ceremonies, receptions or photography onsite.

ABOUT QUAILS' GATE WINERY
As one of Canada's foremost family owned and operated estate wine producers, we are dedicated to crafting exceptional quality wines and creating memorable wine and food experiences for our guests. With luxurious lakefront accommodations, an award-winning restaurant and a variety of tour and tasting experiences, we look forward to helping our guests create their perfect Okanagan moment. Quails' Gate was recently named one of Canada's 'Best Managed Companies' by Deloitte in 2017 and 2018. For more information, visit Quailsgate.com.
Media release and images courtesy of Quails' Gate Winery.
[wdi_feed id="2″]