The Vancouver Art Gallery presents
Alberto Giacometti: A Line Through Time
a Special Exhibition Celebrating the Legacy of
this Twentieth Century Renowned Artist
More Than 130 Works Showcase Giacometti's Genius
Alongside his Ancient Inspirations and Contemporaries
The Vancouver Art Gallery presents its headline exhibition this summer, Alberto Giacometti: A Line Through Time from June 16 to September 29, 2019. This wide-ranging exhibition of paintings, sculptures, drawings and lithographs by Alberto Giacometti (1901-1966) examines the pre-and post-war career of one of the greatest sculptors of the first half of the twentieth century. Presented on the Gallery's first floor, it showcases Giacometti's works alongside the ancient sculptures that served his imagination, and works by famed artists with whom he was in dialogue.
"Giacometti's dedication to the medium of sculpture continues to impact the art world," says Kathleen S. Bartels, Director of the Vancouver Art Gallery. "In his work, this relentless and eccentric master captured the profoundness of the human condition, a feeling particularly striking in abstract figures such as Man Walking produced in the aftermath of World War II. The Gallery proudly presents this and other renowned works by Giacometti in the first major presentation of this artist in Vancouver."
Giacometti grew up in an alpine village in Bregaglia, Switzerland as part of a progressive family of artists, designers and architects, and began to make drawings, oil paintings and sculpture at an early age. In 1922, he moved to Paris where he engaged in ideas developed among the Cubist and Surrealist artists in that city. Ten years after his arrival, Giacometti had his first solo exhibition in Paris and became a recognized figure within its art scene. Works by his contemporaries such as Jean Dubuffet, Germaine Richier, and César can be viewed in A Line Through Time, offering greater context to this phase in Giacometti's career.
In 1936, Giacometti was included in a group exhibition of Surrealist art in London, marking the start of a long-standing connection to UK-based artists such as Isabel Rawsthorne, Francis Bacon, Lynn Chadwick and Eduardo Paolozzi. As part of A Line Through Time, visitors will find outstanding paintings and sculptures by these artists who shared an interest in materiality and Existentialist-inspired realism that preoccupied Giacometti.
Following the Second World War, Giacometti's practice focused deeply on alienated figures and the theme of isolation as he continued to develop his study of the human figure. His obsession with capturing a likeness required him to return again and again to some of his key subjects—his brother Diego and wife Annette. Figures such as a standing woman and a walking man, obsessively rendered and repeated became among the most widely recognized sculptures of the era and are also prevalent in his paintings as featured in this exhibition.
In 2016, the Sainsbury Centre for the Visual Arts in Norwich commemorated the 50th anniversary of Giacometti's death with A Line Through Time, which was named by The Telegraph as one of the top exhibitions of that year. The Sainsbury Centre's benefactors, Robert and Lisa Sainsbury, met Giacometti in 1949 on a trip to Paris in which they purchased an iconic portrait of Giacometti's brother, Diego Seated (1948). From this encounter emerged an enduring friendship, over which time the Sainsburys acquired remarkable examples of Giacometti's art presented in this exhibition. They also noted Giacometti's interest in archaic and classical sculpture from the Mediterranean region, and built their own extraordinary collection of ancient sculpture and ceremonial objects from around the world. Such works are also in A Line Through Time, helping to bridge Giacometti's ideas and philosophies to antiquity.
Organized by the Sainsbury Centre for Visual Arts, University of East Anglia in collaboration with the Vancouver Art Gallery.
The Vancouver Art Gallery is grateful to its exhibition supporters and sponsors:
Visionary Partners for Historical Exhibitions:
Huaijun Chen and Family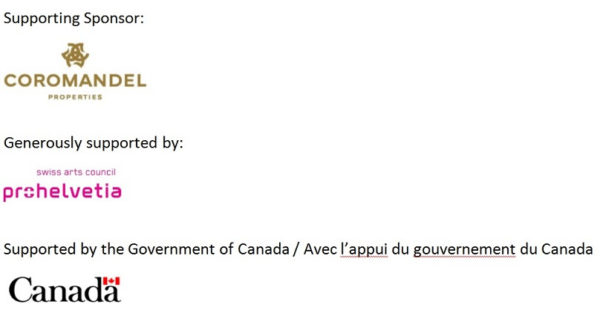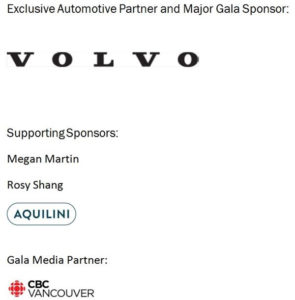 About the Vancouver Art Gallery (vanartgallery.bc.ca)
Founded in 1931, the Vancouver Art Gallery is recognized as one of North America's most respected and innovative visual arts institutions. The Gallery's ground-breaking exhibitions, extensive public programs, and emphasis on advancing scholarship all focus on historical and contemporary art from British Columbia and around the world. Special attention is paid to the accomplishments of Indigenous artists, as well as to the arts of the Asia Pacific region—through the Institute of Asian Art that the Gallery founded in 2014. The Gallery's programs also explore the impacts of images in the larger sphere of visual culture, design and architecture.
The Vancouver Art Gallery is a not-for-profit organization supported by its members, individual donors, corporate funders, foundations, the City of Vancouver, the Province of British Columbia through the BC Arts Council, and the Canada Council for the Arts.
The Vancouver Art Gallery is situated on traditional, ancestral, and unceded territory of the xʷməθkʷəy̓əm (Musqueam), Sḵwx̱wú7mesh (Squamish), and səl̓ilwətaɁɬ (Tsleil-waututh) peoples, and is respectful of the Indigenous stewards of the land it occupies, whose rich cultures are fundamental to artistic life in Vancouver and to the work of the Gallery.
Facebook: @VancouverArtGallery
Twitter and Instagram: @VanArtGallery
Media release and images provided by Hanah Van Borek, Vancouver Art Gallery.
[wdi_feed id="2″]