"French Moderns: Monet to Matisse"
and "Affinities"
Vancouver Art Gallery
February 21 – May 20, 2019
The Vancouver Art Gallery's new exhibit, "French Moderns: Monet to Matisse 1850 – 1950" features 60 masterworks both of French artists and many others who came to France to learn and practice their craft during a time of prolific growth and change in painting, drawing and sculpture. Employing masterworks both from the Brooklyn Museum and the Vancouver Art Gallery's own collection, the exhibit traces how rapidly and radically the art world grew and expanded in a very short period of time. Each of the rooms in the exhibit is a "compressed history" of the evolution of art during the century.
Prior to the French Revolution, the quality of art was judged by a rigid system both of subject and detail. Soon after, however, a change began taking place; paintings became more personal. The artist's villa, an angry sea, or a street scene featuring workers and labourers introduced realism to the work. More realistic portraits and smaller works for families began to emerge.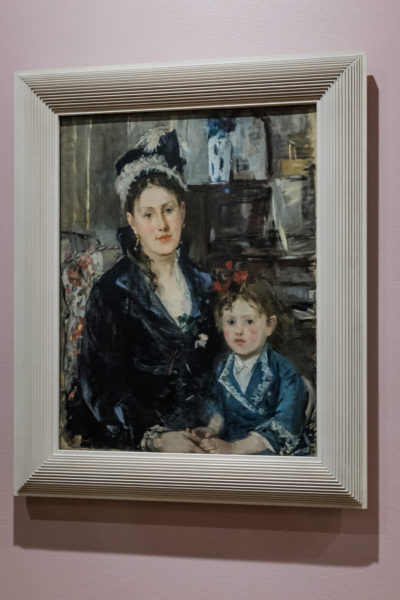 "Mother and Child" – Berthe Morisot
The movement quickly led to Impressionism, in which painters used a lighter palate and content shifted toward being "in the world" now. Artists felt free to experiment with perpectives and colour usage. Works in the exhibit by Degas, Bonnard and Matisse illustrate the new freedoms. Surrealism and abstraction followed soon after, with pieces like those of Leger, who was interested in film as well as montage, being featured.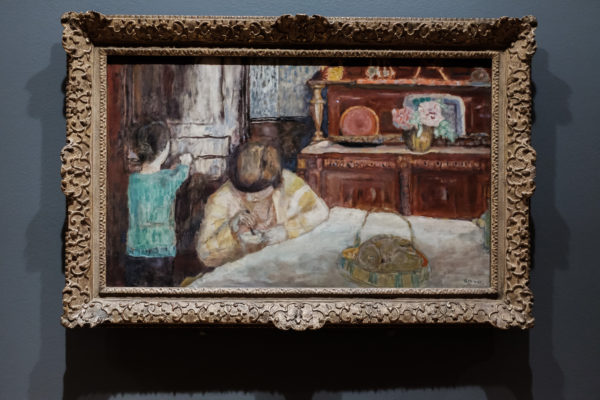 "The Breakfast Room" – Pierre Bonnard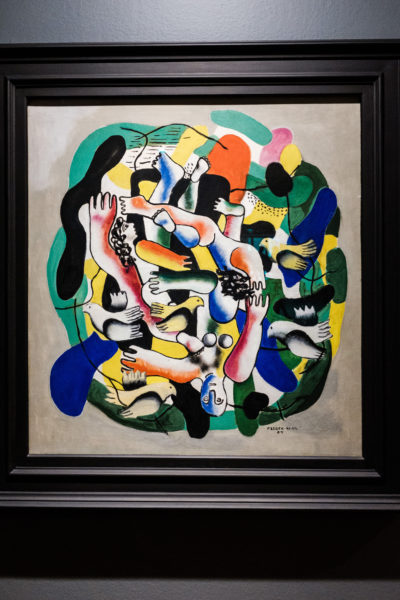 "Les Plongeurs Polychromes" – Ferdinand Leger
The second part of the current exhibit, "Affinities", features works from the Vancouver Art Gallery collection of Canadian artists who studied or lived in France during the period from 1850 – 1950 and were influenced by the richness of what they learned. Six members of the Group of Seven as well as Emily Carr, Alfred Pellan and James Wilson Maurice studied there at that time. Some of their paintings are included in the exhibition, as is some more modern art from the late '80s – present by artists who were influenced by French philosophies.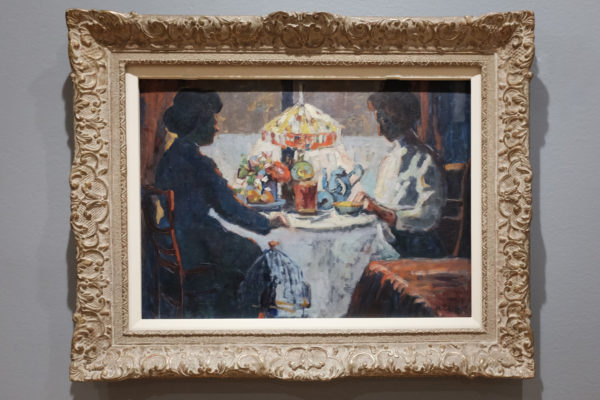 "Emily and Lizzie" – Emily Carr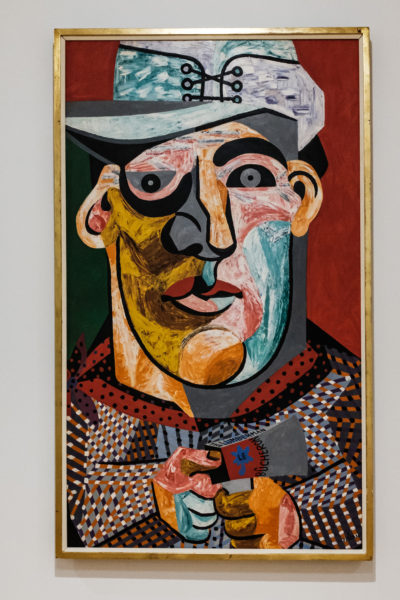 "Le Bucheron" – Alfred Pellan
The Vancouver Art Gallery's colourful exhibition detailing the influence of France in the transformation of art during a century of progress is instructive, interesting and exciting. It will be showing until May 20, 2019. For more details, visit: vanartgallery.bc.ca
Article and photos – Judy Robb
[wdi_feed id="2″]