Serving up a Bounty of Fresh Seafood, Tours Events and Cooking Classes during the Signature Weekend from June 14- 16thin the Comox Valley
The Signature Weekend during the 13th Annual BC Seafood Festival is almost here! Now is your chance to prepare and enjoy the bounty of our oceans during the Signature Weekend which runs from June 14 -16th in the Comox Valley on Vancouver Island, BC.
What is the BC Seafood Festival Signature Weekend? Held during the BC Seafood Festival (which runs June 7-16th), this is the largest seafood celebration of the Festival, perfect for foodies who love BC seafood & spirits, music lovers, and families who want to learn about the oceans and seafood all weekend long. This year, the all-time favourite events are back for you to completely immerse your senses into all things seafood including:
Shucked!

– June 14

th

kick-off the festival in style at this premier TGIF happy hour! BC's most prominent oyster producing families & businesses show off as they shuck perfectly plump, sustainably slurp-tastic oysters at roving, longboard stations. Sit back and explore the unique characteristics and flavours of BC's one-of-a-kind coastline. PLUS the always entertaining

Shucker Paddy

will join us to show off his Guinness Book of World Records shucking skills!
Ceviche! Ceviche! Ceviche! Masterclass

– June 15

th

if you love ceviche but have always been a little wary to try it on your own? Then this is the class for you! Two of the province's top seafood chefs will let you in on the tricks of their trade for creating a seafood ceviche that will be the talk of countless summer parties to come! Of course, there'll be samples aplenty to preview some of the "wow" your friends will know once you become a Ceviche Master!
Bounty! A Brunch Seafood Cookout

– June 16

th

This ain't your typical Sunday brunch! Grab your besties and come rub shoulders with top seafood chefs as they guide you through the creation of a delicious seafood dish – that you then get to enjoy! And while you work away at all that fun, expert mixologists will be whipping up perfectly paired cocktails to keep the kitchen party going! Chef Nathan Fong, and Chef Quang Dang, 2018 BC Chef Challenge Winner, will share all their best seafood tips and tricks with you!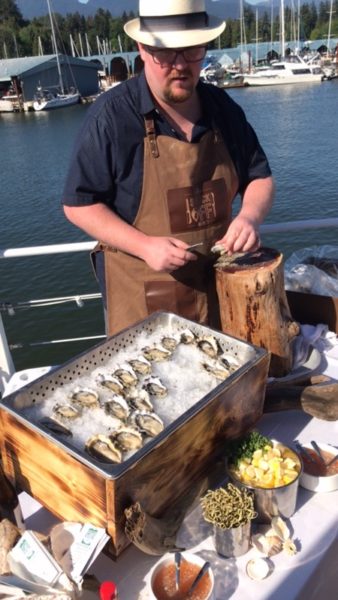 New for 2019! Plan on mastering seafood cooking essentials at this year's BC Seafood Festival. If you've never shucked oysters before you now have the opportunity to learn from Guinness Book of World Record holder Shucker Paddy during a hands-on cooking class you won't find anywhere across the 7 seas except during the BC Seafood Festival. Ticketholders will also sample, savour and slurp the freshest BC seafood while enjoying featured BC wines, ciders and live music performances.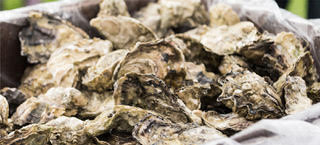 The 2019 Signature Weekend will get your little ones cooking in the Kids Seafood Cooking Classes for both 5-12 years and 10-15 year olds, and kids from 12-18 can "Learn to Shuck".
New for 2019 – The Junior Chef Challenge sponsored by Mindset Wealth. It's time for the next crop of aspiring chefs to test their culinary chops! Four young aspiring chefs (ages 8 to 12) will be selected and transform BC seafood ingredients into mouth-watering culinary creations. Just like in the big leagues, there'll be a twist ingredient the junior chefs must incorporate into their dishes. And what's a competition without a race against the clock? The junior chefs will have 45 short minutes to prepare a seafood masterpiece and win the judges over with their creativity, plate presentation and delicious flavours!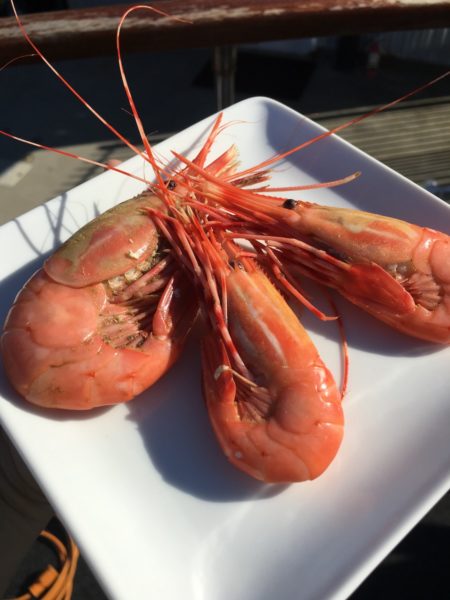 This year's BC Seafood Festival, running from June 7 – 16th, also hosts a variety of land and sea tours in the beautiful Comox Valley. From "Wine Time" to craft brewery tours and 4-hour whale watching excursions to a tour of Fanny Bay Oysters – tickets are now available for visitors to explore and experience the bounty of the region.
Enjoy music all weekend long with the sounds from some local favorites including: Bruce and Judy Wing, Luke Blue Gutherie, Larry Ayre, Terry Marshall, Helen Austin, Jilli Martini, Jim Papp, and Anela Kahiamoe.  Don't miss the Baked and Boiled Kitchen Party! June 15th. Break out the fiddles when East Coast meets West Coast at a good old-fashioned seafood boil. Simmering pots chock-full of local shellfish, craft-spirit tastings and, of course, plenty of music from The WhiskeyDicks.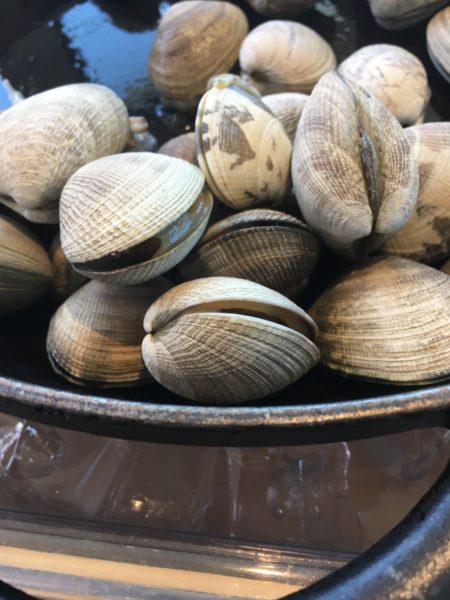 BC Seafood Festival 2019 Signature Weekend pass tickets are now on sale at BCSeafoodFestival.com. For more information about the Comox Valley, accommodation, tickets and all the incredible events, go to BCSeafoodFestival.com or call the Vancouver Island Visitors Center 1-855-400-2882.  
Join the conversation at #BCSeafoodFest.
Signature Event Sponsors for this year's festival include: Air Canada, Garland Canada, Fortis BC, Buy BC, Nespresso, Sobeys and Coast Capital Savings.
Funding support for the 2019 BC Seafood Festival is provided, in part, by the BC Government's Buy BC Partnership Program; delivered by the investment Agriculture Foundation of BC with funding from the Government of British Columbia.
About the BC Seafood Festival: What initially started as a one-day event 13 years ago has expanded to become the largest seafood festival in Western Canada – proudly hosted in the Comox Valley, Canada's largest oyster producing region. The annual seafood festival held over a 10 day period, is a must-attend for seafood lovers, families and all who want to sample, savour and slurp their way through favourite events including competitions, challenges, tastings, cooking classes, kids zones and endless tours to enjoy the bounty of the beautiful Comox Valley region. The BC Seafood Festival runs from June 7-16th, 2019
About the Comox Valley
Located midway on the east coast of Vancouver Island, the Comox Valley is well known for its culinary bounty from the farms and sea to table. Rich with festivals and sporting events, stunning alpine to ocean resorts and spas, this region is a place of super natural beauty that offers lush culinary, cultural and outdoor experiences. It is comprised of the communities of Comox, Courtenay and surrounding rural areas in the Comox Valley Regional District. Visit www.discovercomoxvalley.com
Media release and images provided by Suzanne Girard, BC Seafood Festival 2019.
[wdi_feed id="2″]