SUMMERDINE 2019 – LES DAMES DO DINNER
ANNUAL FUNDRAISER SUPPORTS EDUCATION AND OUTREACH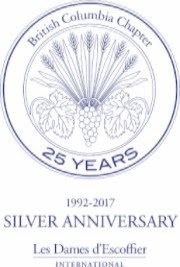 Imagine 22 separate dinner parties, more than 200 seats, all at the same time on one night from Vancouver to the Okanagan, the Fraser Valley to Vancouver Island. Yup, that's right. Les Dames d'Escoffier – BC Chapter's annual dining extravaganza Summerdine returns this year even bigger and better than ever on Wednesday, August 14 (and one special dinner on August 15).
With unique locations that include aboard a yacht in Coal Harbour, at a table set in a vineyard, in a Teepee in the Okanagan and on a private terrace overlooking the North Shore mountains, Summerdine is a not-to-be-missed evening of delicious food, fine wine and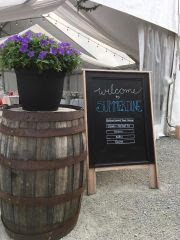 conviviality.
Most dinner parties are small (between four to eight seats only) with a couple
of exceptions – a long table for 20 set on the top deck of Pacific Yacht Charter and a special dinner on Thursday, August 15 at Sea Cider Farm & Ciderhouse on Vancouver Island which is for 100 people.
In addition to many returning favourites such as ARC at the Fairmont Waterfront, Fable Kitchen, Hart House, Vij's and RauDZ Regional Table, some of this year's new locations include:
In Vancouver: Coquille Fine Seafood, Douce Diner, Edible Canada, Pacific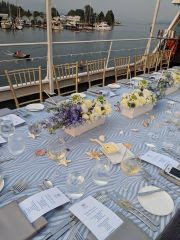 Institute of Culinary Arts (PICA), The Vancouver Club
In the Fraser Valley: Annora Restaurant, Trading Post Brewery, Township 7 Vineyards (with Well Seasoned)
In the Okanagan: Red Fox Club at Indigenous World Winery, Old Vines Restaurant at Quail's Gate, Time Winery
Regardless of the location, all diners will be treated to a specially-designed multiple-course menu, wines (or beer or cider) selected to complement that menu, a special table or location and an opportunity to meet and chat with the chefs and restaurateurs.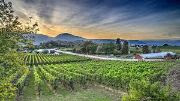 All Summerdine dinners are value-priced at $80 per person and include the multi-course meal with paired beverages (gratuity not included). The Vancouver Island event at Sea Cider is priced at $100 per person. Not a bad deal when you consider the price of a good meal including wine or how hard it is to get reservations at some of these places while others are once-in-a-
lifetime opportunities.
Les Dames d'Escoffier – BC Chapter are very grateful to all of Summerdine's restaurant/location hosts for their support and to Summerdine's beverage sponsors –   C.C. Jentsch Cellars, Cedar Creek Estate Winery, Hester Creek Estate Winery, JoieFarm, Le Vieux Pin Winery, Mount Boucherie Estate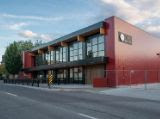 Winery, Quail's Gate Estate Winery, Rust Wine Co., Sea Cider Farm & Ciderhouse, Summerhill Pyramid Winery, Time Winery, Township 7 Vineyards & Winery, and Trading Post Brewing.
Whether you come on your own, or with a group of friends, each experience is one-of-a-kind and memory-making.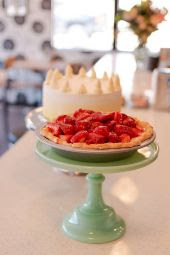 Seats go on sale Wednesday, June 12 at 9 a.m. and are sure to sell out quickly.  Go to www.lesdames.ca to check out locations, menus and to book your seats. Don't miss this chance to participate in one of the most unique dining experiences of the summer.
The event is a fundraiser to benefit Les Dames' Scholarship and Community Outreach programs. Earlier this year Les Dames awarded 29 scholarships totalling $60,000, while community beneficiaries include organizations such as Project Chef and Growing Chefs.
About Les Dames d'Escoffier BC Chapter
Les Dames d'Escoffier is the only organization of its kind: a world-wide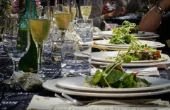 philanthropic society of professional women leaders in the fields of food, fine beverage and hospitality. The invitation-only membership, composed of 40 individual chapters across the United States, Canada, the United Kingdom and Mexico, is highly diversified and reflects the multifaceted fields of contemporary gastronomy and hospitality. The mandate of Les Dames d'Escoffier BC Chapter is to support the advancement of women in the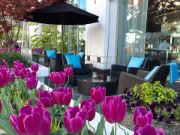 hospitality and culinary domains as well as fostering industry excellence through educational and charitable activities.
For information on Les Dames D'Escoffier BC Chapter and updates on its various events and programs please visit: http://www.lesdames.ca  Follow us on Facebook or on Twitter @LesDamesBC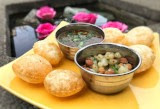 For information on Les Dames d'Escoffier International: www.idei.org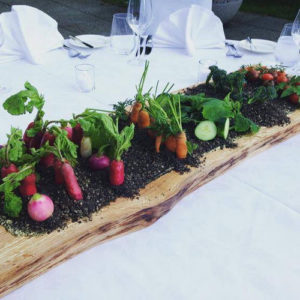 Media release and images provided by Nancy Wong, Culinary Communications.
[wdi_feed id="2″]