One night, 35 dinner parties. Where will you dine on August 10th when Les Dames d'Escoffier BC Chapter present Les Dames Summerdine ? Summerdine is an evening of fabulous food and glorious wines unfolding on one night only at restaurants, wineries, cooking schools and culinary venues across the province. The event benefits Les Dames Scholarship and Outreach programs.
"Response has been amazing," says Event Co-Chair, Lise Magee (general manager, The Listel Hotel). "While many dinners have sold out already, there are still some fabulous dinners with seats available."
A sampling of the stellar Vancouver dinners with space include: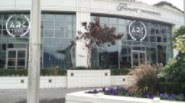 • Arc at the Fairmont Waterfront – Chef Karan Suri has crafted an artisan four-course menu that epitomizes his credo that "Life is complicated. Good food shouldn't be." Weather-permitting, this dinner will be served on the outdoor patio.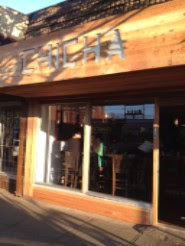 • Chicha Restaurant – Chef Shelome Bouvette has created a special five-course Peruvian-inspire menu with dishes such as Ceviche Chalaco (albacore tuna, sockeye salmon, halibut, side stripe prawns, scallops marinated in green tigre de leche, fresh oranges topped with fried calamari) and Lomo Saltado (medium-rare Pemberton Meadows hanger steak, Kennebec fries, onions, peppers, tomatoes, rich veal Demi stir fry)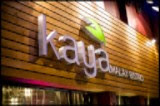 • Kaya Malay Bistro – sample the delights of Malaysian cuisine presented by this award-winning kitchen. Kaya's eight-course dinner include such mouth-watering dishes as Green Papaya & Mango Salad, Roti Canai (Flaky layered breads served with curry dip), Court Bouillon-Braised Lamb Shank Malaysian Style (braised with ginger, leek, carrots, spinach), Nyona-Style Vegetable Curry and Fried Coconut Ice Cream.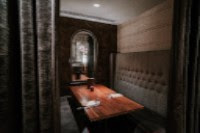 • Notch 8 in the historic Fairmont Hotel Vancouver – this newly renovated restaurant in the hotel lobby, evokes the era of glamourous train travel. Chef has created a sumptuous four-course menu – Waldorf Salad, Ricotta Ravioli, Spring Salmon Wellington and Dark Chocolate Soufflé are sure to whisk you back to a more romantic time when people 'dressed to dine.'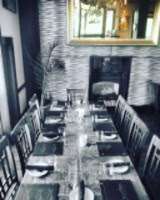 On Vancouver Island, there are still spaces left at Catalano Restaurant & Cicchetti Bar in the Magnolia Hotel (two seats), six seats at the much-coveted 'Table 2' tucked into the front bay window at Nourish Kitchen with views towards the Inner harbor, five seats at the Little Jumbo Restaurant and Bar.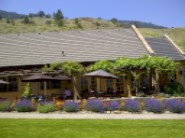 Over in the Okanagan, the beautiful Terrafina Restaurant at Hester Creek with its Tuscan-inspired menu is the only venue remaining with four seats still available.
Check out all of the above and much more on the full participant list.
Regardless of the location, all diners are treated to a specially-designed multiple-course menu, wines selected to complement that menu, a special table and an opportunity to meet and chat with the chefs and restaurateurs. The price is $79 per person for dinner with wine (gratuity not included). Not a bad deal when you consider the price of a good meal including wine or how hard it is to get reservations at some places. Seats are on sale now at www.lesdames.ca Don't miss your chance to participate in the best dinner party of the summer.
About Les Dames d'Escoffier BC Chapter
Les Dames d'Escoffier is the only organization of its kind: a world-wide philanthropic society of professional women leaders in the fields of food, fine beverage and hospitality. The invitation-only membership, composed of 36 individual chapters across the United States, Canada, the United Kingdom and Mexico, is highly diversified and reflects the multifaceted fields of contemporary gastronomy and hospitality. The mandate of the BC Chapter is to support the advancement of women in the hospitality and culinary domains as well as fostering industry excellence through educational and charitable activities
For information on Les Dames D'Escoffier BC Chapter and updates on its various events and programs please visit: http://www.lesdames.ca  Follow us on Facebook or Twitter @LesDamesBC
For information on Les Dames d'Escoffier International: www.idei.org