Hats off to Liberty Wines! Liberty has been organizing outstanding events to support charities in the Vancouver community since 1993. We get to indulge in fine wine, food and great conversation, featured vendors get a focused audience for their products and most importantly local charities benefit with some extra dollars.
Last Thursday MyVanCity attended the 21st Annual Champagne and Caviar event, one of the Tastings-in-the-Park series brought to you by Liberty Wines, which take place four times a year at the Vancouver Rowing Club. In this case, 100% of the proceeds goes to providing funding for amateur sport in Vancouver. The event was centred on tasting a variety of caviar paired with bubbly from around the world. Indulgent to say the least!
These events are treat to attend. First of all, the Vancouver Rowing Club is one of this city's most iconic venues. Situated right in Stanley Park overlooking Coal Harbour, you can sip on the outdoor patios while watching the sculling crews practice their stokes. Secondly, what can be better than mingling with a room full of new friends with similar interests trading tasting notes with a just a hint of ostentatiousness. Tastings included sparking wines from our home province and the Napa region south of the border, Prosecco from Italy, Cava from Spain and of course, Champagne from France. I love Champagne and the samplings give you an incredible appreciation of the subtle differences in the styles and flavourings of the different regions. The caviar, Orange Masago, Black, Wasabi and Yuzu Tobiko, and Trout. Fifty one different Champagnes and sparkling wines from Liberty and their suppliers along with generous helpings of caviar courtesy of Seafood City Granville Island. Truly Decadent!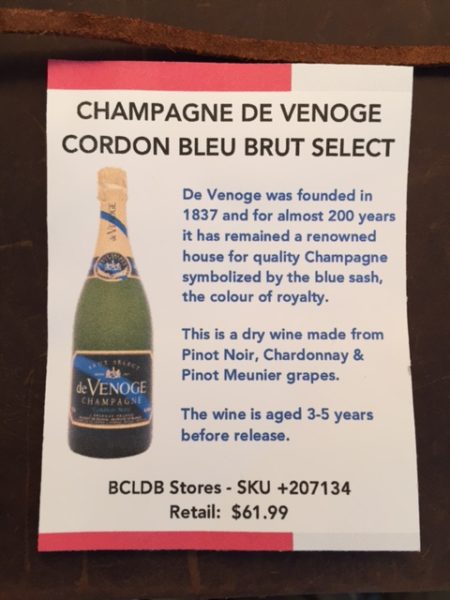 Among the favourites of the night, Champagne de Venoge Cordon Bleu Select and Champagne Barons de Rothschild Brut, Follador Prosecco Treviso Brut, Anna de Cordoniu Blanc and from the Okanagan, Stoneboat Piano, Tantalus Blanc de Noir and Elephant Island Pink Elephant. Sam the Wine Teacher was there too. I'm sure he will have a few notes and suggestions to share in upcoming MyVanCity posts as well.
For Caviar, to be honest, I didn't know that much about it. I really hadn't tried it before. I'm a fan now though! I know what the fuss is all about. It's tasty! Cambie Save-on-Foods provided the crackers and garnishes. A Waterford cracker, a spattering of trout caviar, a little sour cream and green onion, I'm good!
If there was one disappointment, it was that the hosts didn't really talk it up enough on the great community work they were doing. I wanted to hear a little more chatter on the charities they were helping. It all contributes to a great evening. I met a whole bunch of  wonderful people and just had a fun time. Knowing these events are contributing to good causes just makes it better. I urge everybody to come join in on future events and support the community. The next time your at Liberty Wines, check the schedule or visit libertywinemerchants.com.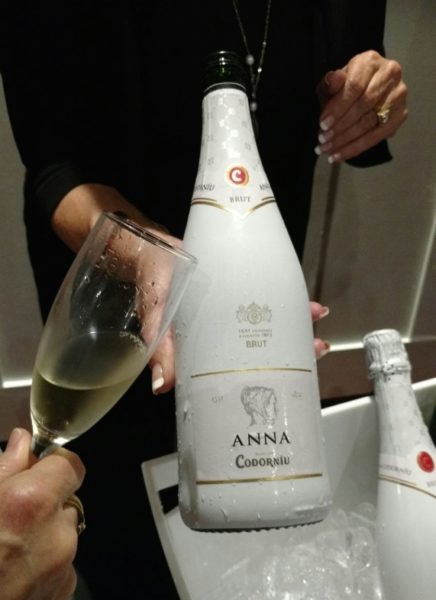 The next event is the "Best of Craft BC"benefiting the Vancouver Food Bank Society on August 17th at WISE Hall. Tickets are $29.99, available at Liberty Wine Merchant locations.