WHERE ART AND FASHION COLLIDE
Watch Their Creativity While Wearing Yours
"The purpose of art is washing the dust of daily life off our souls." – Pablo Picasso
Meander down Gallery Row, where your artfully styled ensemble is juxtaposed with art being created in the moment. The impeccable fashion of the day will temporarily take a back seat, as you watch paintings, murals, and other installations come to life at the hands of talented local artists.
With fashion, culture, and art forever entwined, we are pleased to introduce the talented local artists who are taking up residence in Gallery Row at this year's Deighton Cup:
David Ullock
Tierney Milne
Oksana Gaidasheva
Brother Jopa
Check them out below and make sure to pay them a visit come race day. Fashion and art always mix.
Saturday, July 20th, 2019
Hastings Racecourse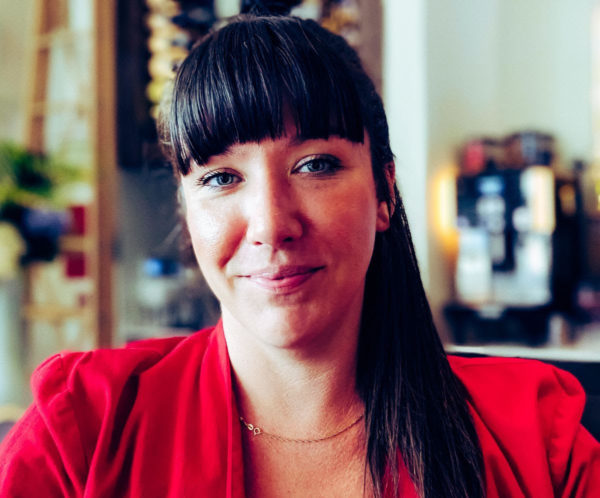 KIRSTEN LARSEN – ART DIRECTOR
Kirsten Larsen is a BC born creative consultant, currently residing in Vancouver. She is deeply committed to collaborative projects that benefit both the arts and the community. Her passion for art has always been at the forefront of her career portfolio which includes: brand and business development, art curation, social media strategies, graphic design, event production, and fundraising.
Collaborator, advocate, business mentor and volunteer; Kirsten is the founder and creative director of Vancouver Art Attack, a creative consulting agency that specializes in curated art experiences, acquisitions and artist representation. To date she has worked with over 100 local and international artists.
Currently, she sits on the Young Ambassadors board of the Vancouver Biennale as the co-founder, co-chair, and secretary.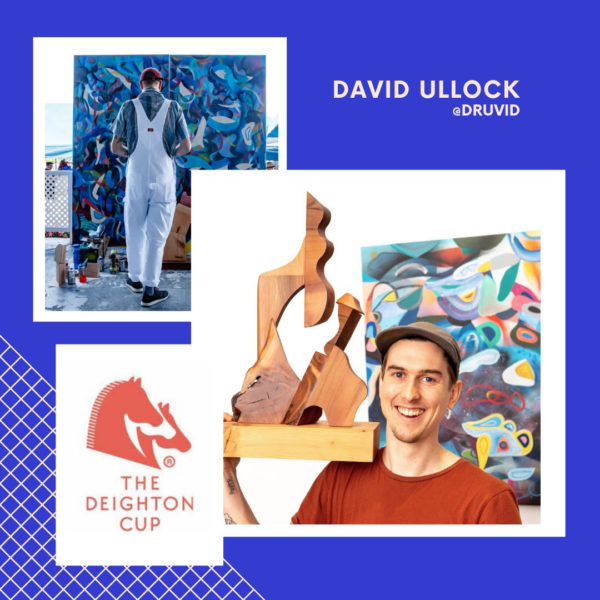 DAVID ULLOCK – ARTIST
David R. Ullock is a multidisciplinary artist based in Vancouver, BC. Through an intuitive practice of painting, sculpture, and assemblage, David's work explores the intricate systems of interconnectedness while enabling the material qualities of paint and reclaimed wood to interact with each other in unique ways. Ethereal textures and hidden abstract figures emerge within his work, evoking a sense of whimsical curiosity and wonder.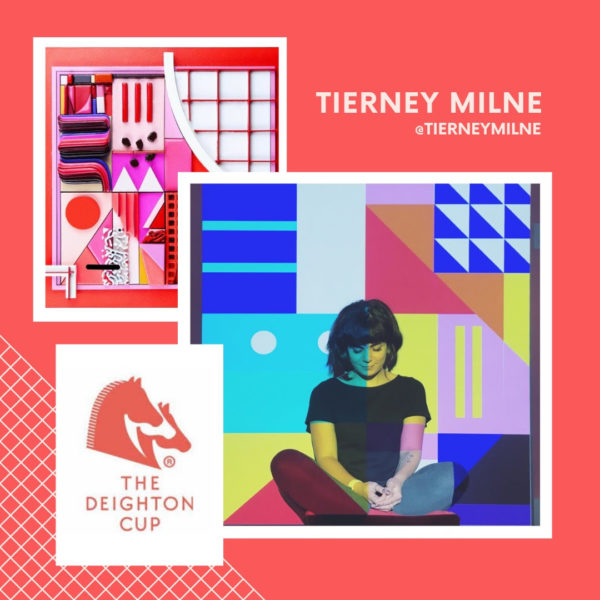 TIERNEY MILNE – ARTIST
Tierney Milne is a Montreal-born, Vancouver-based artist and muralist who focuses on interrupting people's day with positivity. With a background in Psychology and a keen interest in how simple shapes and colours affect our wellbeing, Tierney combines intentional compositions, bold palettes and vibrant patterns to bring her work to life. Whether using murals, tactile installations, stop motion videos or light-hearted lettering, her main goal is to inject a sense of child-like wonder and create joy for viewers.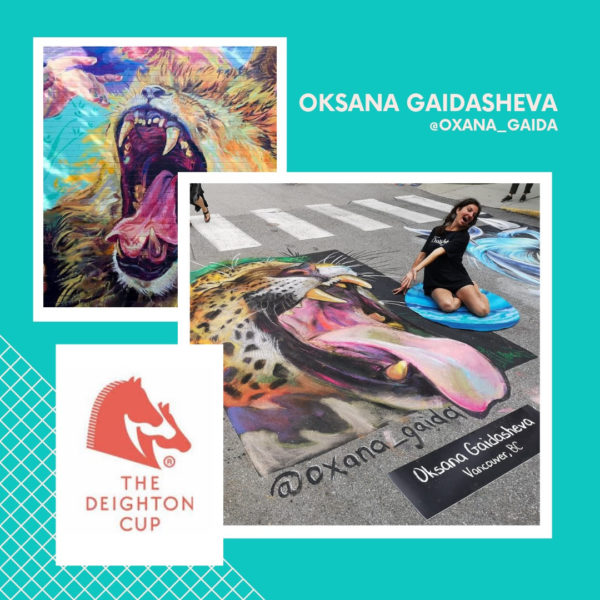 OKSANA GAIDASHEVA – ARTIST
Oksana Gaidasheva is a self taught artist from Belarus in Eastern Europe who now calls Vancouver home. She draws beauty out of all the obvious (and not so obvious) sources of inspiration. The goal in her work is clear self expression with the intention to connect to her viewer on a direct platform of truth and liberty.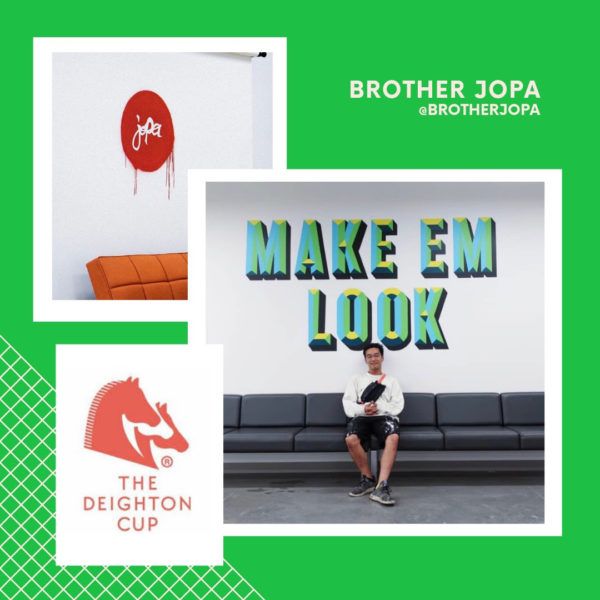 BROTHER JOPA – ARTIST
Known as the "Quiet Kerner of Letters", Brother Jopa is a talented muralist, designer, videographer and master of typography. Having learned to depict over 100 fonts, Jopa has brought to life words and letters for groups such as UBC, Lululemon, RYU, Strand Development, Vancouver Mural Fest and more. Brother Jopa is happy to allow his work to speak for him and stays in close touch with artists and creatives around the city.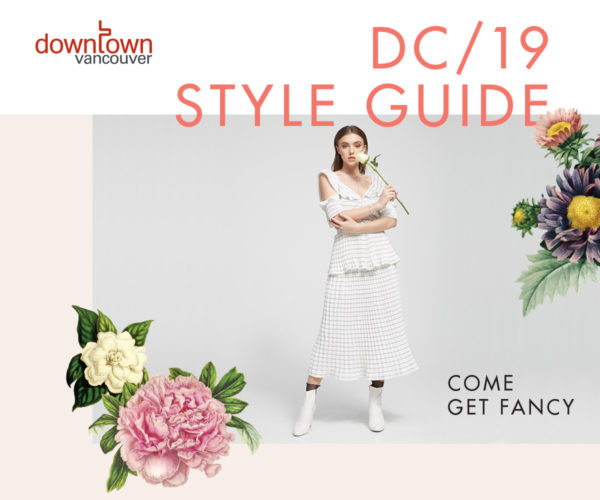 PLAY IT FORWARD BC – HLG

Each year, local governments in B.C. that host a gaming facility receive a 10 percent share of the net revenue those facilities generate. To date, the City of Vancouver has received more than $131 million in provincial gaming revenues, which has provided funding for countless projects and community groups in the city.
This year, the City of Vancouver will use a portion of its share of provincial gaming revenue to help local charities and not-for-profit organizations in the community with local grants. #playitforwardBC
IMPROVE YOUR RACE DAY WAGERING EXPERIENCE
Download the HPI Bet app or visit the website and place your bets from the convenience of your computer or mobile device. To see the extra perks click below.

Information and images provided by Deighton Cup Productions.
[wdi_feed id="2″]