The Vancouver Art Gallery
Summer 2019 exhibitions
"Vikky Alexander: Extreme Beauty"
"Robert Rauschenberg 1965 – 1980"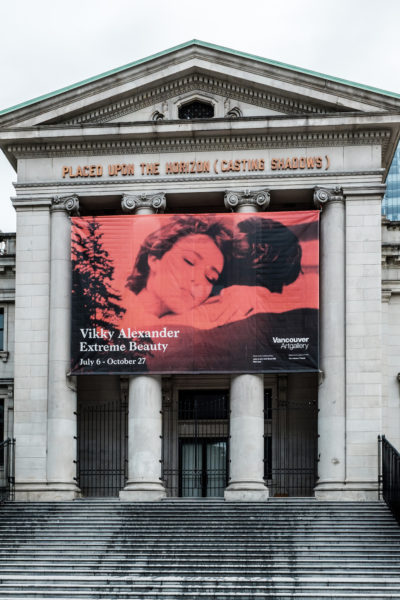 As if it were not enough for Art Gallery visitors to betreated to a major exhibition of the sculpture and painting of Alberto Giacometti this summer, The Vancouver Art Gallery is featuring two more exciting exhibits as well.
"Vikky Alexander: Extreme Beauty" follows the photographic journey of the renowned Canadian photographer from the early 1980s to the present day and includes photographs, sculpture, collage and installations. Alexander began her career photographing images she found in fashion magazines, appropriating them as a way to draw attention to the ways in which beauty, advertising and architecture influence desire in our consumer culture. One piece from this period, "Obsession" features ten rephotographed images of Christie Brinkley, posing for a variety of products.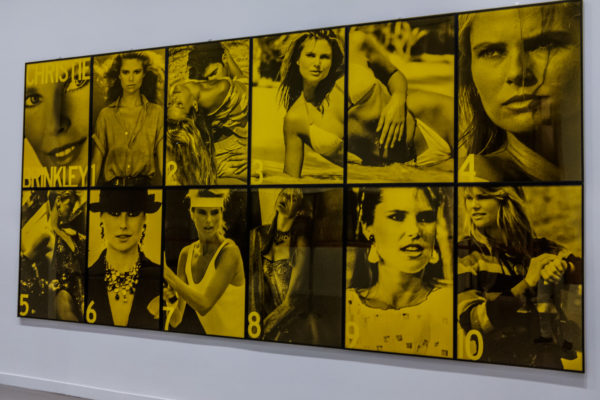 Alexander lived in Vancouver from 1992 – 2015; some of her work on 'artificial spaces' features Vancouver settings. As her career has progressed, she has experimented with reflections, combinations of appropriated images and original photographs, huge interactive panels and experimental photos, as well as "furniture sculptures" and collages.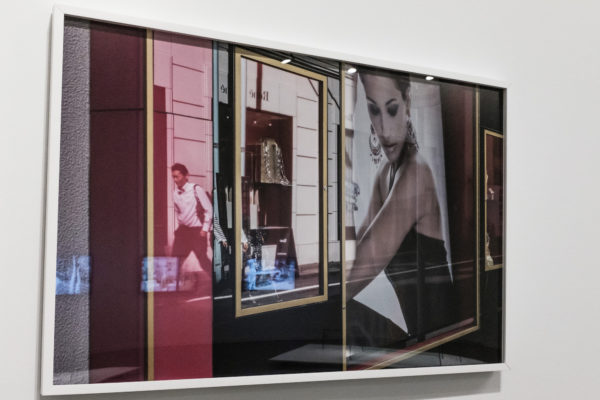 "Robert Rauchenberg 1965-1980" features another contemporary artist, renowned for his experimental approach to his work. Interestingly, the Vancouver Art Gallery has many of the images in the exhibition as part of its permanent collection. He worked during the period of "abstract expressionism", the precursor to Pop Art. Interested in the gap between art and life, Rauchenberg experimented with, and revitalized, the art of printmaking, taking it to an entirely different level through the use of everyday materials, adding marks and crayons and inserting newspaper images into his work.
When he visited India, he became entranced by the beautiful fabrics he saw, incorporating those into his repertoire as well. He also experimented with printing on fabric, creating translucent, hanging works of art.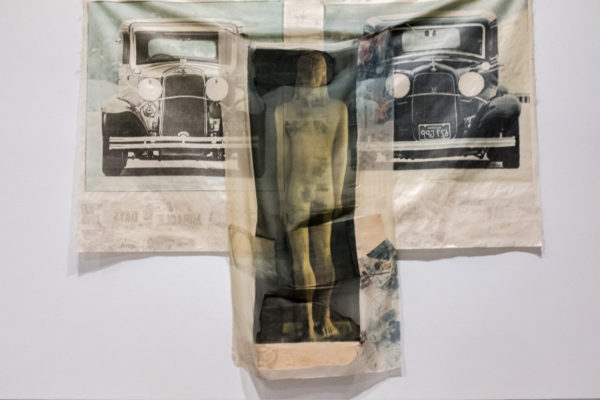 One important work in the exhibit features a large three piece composition, Rauchenberg's self-portrait, which includes an x-ray of his skeleton, significant moments of his life, and a view of New York. A second important print, "The Stone Garden", was created following his visit to NASA to witness of the Apollo 11 Mission.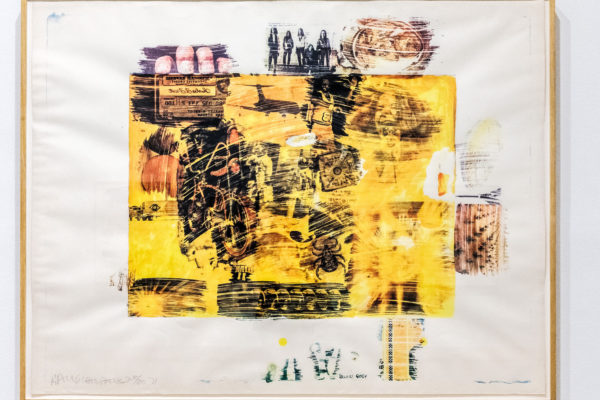 Examples of his interest in cardboard boxes and paper bags are captivating; he was so passionate about paper that he went to a medieval paper mill and then created his own paper to use for his work.
Vikki Alexander and Robert Rauschenberg share a vital artistic trait: they create works which make an impact by viewing the world around them and then experimenting with ways to manipulate what they see into something entirely new, fascinating and provocative.
This exhibition runs from July 6, 2019 – January 26, 2020. For more information, visit vanartgallery.vc.ca
Article and photos: Judy Robb
[wdi_feed id="2″]