ICONIC YACHT 'MAIDEN' CONTINUES ON WORLD TOUR FROM HONOLULU TO VANCOUVER
July 27- August 6, 2019 
Coal Harbour Marina Vancouver, British Columbia
Maiden , on her new mission to raise awareness and funds for girls' education around the globe, left Hamble in the UK in November 2018; four months on and slightly delayed after experiencing some severe weather; sailing around the tropical cyclone moving along the Western Australia coast and problems in the engine bay, arrived in Fremantle in the early hours of 31 March 2019 at her first stopover; Maiden continued on to Sydney, Auckland and then to Honolulu, on The Maiden Factor World Tour.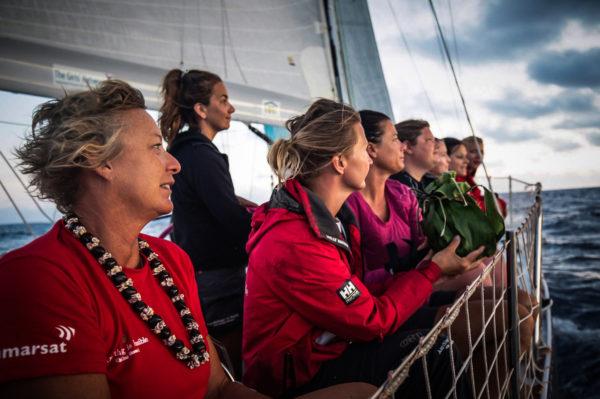 Maiden arrived to Coal Harbour Marina in Vancouver on 27 July 2019 and will depart on her journey to Seattle on 6th August 2019. Local sailor, Vancouver-based Theresa Reidl is a participating sailor who arrived with the crew back to Vancouver, having sailed as part of the crew. Crew includes: Wendy Tuck, skipper (Australia), Belinda Henry (Belle) (Australia), Courtney Koos (USA),Amalia Infante (Spain),Matilda Ajanko (Finland),Kirsten Williams (USA),Lottie Small (England), and Shealin Johnson (Hawaii). 
While in Vancouver there will be many opportunities to see Maiden and meet the crew. From an evening with the Maiden crew at the West Vancouver Yacht Club on August 1, the Young Women of Sailing tour of Maiden on August 2, to the official Welcome Ceremony on August 3rd where Maiden along with the Pulling Together Society will officially mark her arrival into Vancouver. The Canadian Navy support vessel will bring Maiden into St Roch Dock along with a flotilla of boats. There will also be an open day where members of the public can come on board and meet the crew sailing her around the world. A full list of activities are in the Editor's Notes section below. 
Maiden gained acclaim as the first yacht to be sailed around the world by an all-female crew when they raced in the 1989/90 Whitbread Round the World Yacht Race (now called The Ocean Race). Maiden and her glass shattering crew paved the way for all women, but particularly those in the yachting world, including her new skippers.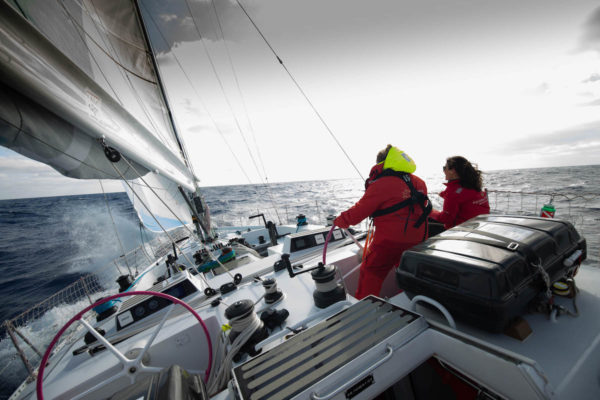 Tracy Edwards MBE worked tirelessly to bring Maiden back to the UK when she was found abandoned and rotting in the Seychelles; Maiden has undergone an extensive refit and is now restored to her former glory. The boat is sailing again and helping to spread the message that every girl has a right to an education. The Maiden Factor World Tour commenced in the UK in November 2018 and is scheduled to end in the Mediterranean in May 2021. 
The Maiden's story has also been captured in the documentary film, Maiden , airing in Vancouver on July 25 and on general release from July 26, 2019. 
Documentary background information: MAIDEN is the inspirational story of how Tracy Edwards, a 24-year-old cook on charter boats, became the skipper of the first ever all-female crew to enter the Whitbread Round the World Race in 1989. Tracy's dream was opposed on all sides: her male competitors thought an all-women crew would never make it, the chauvinistic yachting press took bets on her failure, and potential sponsors rejected her, fearing they would die at sea and generate bad publicity. But Tracy refused to give up: she re-mortgaged her home and bought a second-hand boat, putting 
everything on the line to ensure the team made it to the start line. With the support of her remarkable crew she went on to shock the sport and prove that women are the equal of men. 
FILM: 
MAIDEN, tells the incredible, against-all-odds story of school drop-out Tracy Edwards, who skippered the first all-female international crew in the 1989 Whitbread Round the World Yacht Race. The film is directed by Alex Holmes and produced by Victoria Gregory & Alex Holmes. Maiden is playing at Cineplex International Villiage Theatre. 
Tracy Edwards MBE: Tracy made history in 1989/90 as Skipper of the first all-female team to compete in the Whitbread Round The World Race. Her accomplishment was recognised by the Queen when she was awarded the MBE. She also became the first woman to be awarded the Yachtsman of the Year Trophy. www.themaidenfactor.org 
The Maiden Factor Foundation: The Foundation's mission is to raise funding for the empowerment and education of girls. The charities supported by the Foundation develop community led, girl centred sustainable programmes which Provide opportunities for girls to reach their potential. Through funding these charities, the Foundation aims to make a significant difference to girls around the world, advocate for equal human rights, and enable girls to access the basic human right to an education. 
*** Vancouver Stopover – Everything you need to know*** 
Starting Thursday 25 July Event: Maiden Screening Where: Cineplex International Village Cinemas 
Saturday 27 July Event: Maiden arrives into Coal Harbour Marina Where: Coal Harbour Marina Time: Midday (approx) 
Wednesday 31 July Event: Media Breakfast (on board the docked Maiden Coal Harbour Marina) 
Time: 9:00am – 12:00pm 
Wednesday 31 July Event: Tour of Maiden for Fishing for Plastic Summary: Tour of Maiden and meet & greet with some crew members for 10-15 people from organisation Fishing For Plastic – http://fishingforplastic.org/ Where: Coal Harbour Marina Time: 2pm-2.30pm Contact: Angela Burns / angela.burns747@nullyahoo.ca 
Thursday 1 August Event: An Evening with the Maiden Crew Summary: Maiden Crew at West Vancouver Yacht Club. Members and non-members can attend. Talk to last approximately 30 mins with a 15 minute Q & A. Link to register: HERE Where: West Vancouver Yacht Club – Yachting Center, 5854 Marine Drive, West Vancouver British Columbia, V7W2S2 Time: 7pm Start 
Friday 2 August Event: Tour of Maiden for Young Women Sailors in Vancouver Summary: Tour of Maiden and meet & greet with some crew members for 20 people. Where: Coal Harbour Marina Time: 10am-11am Contact: Kathy Parslow / kparslow@nullgmail.com 
Saturday 3 August Event: Official Welcome Ceremony & Maiden Open Day Summary: The Maiden team along with the Pulling Together Society officially mark their time in Vancouver with a permission to land ceremony, to be held alongside Maiden with the crew. Following the ceremony there will be an open day for Maiden where members of the public can jump on board and meet the crew sailing her around the world. Where: St Roch Dock, Wallace Mews, North Vancouver, BC V7M 1H9, Canada Time: Official ceremony – 11am-12pm | Open Day – 12pm – 4pm Contact: Clare Husk – Events at St Roch Dock – chusk@nullcnv.org or Linda Blake – President Pulling Together Canoe Society / https://pullingtogether.ca/ 
Tuesday 6 August Event: Departure Ceremony from Vancouver Where: Vancouver Rowing Club Time: 2pm-4pm Contact: Vancouver Rowing Club Events Manager: Olga Ruparelia / events@nullvancouverrowingclub.ca 
SOCIAL MEDIA Website: https://maiden.film | https://www.themaidenfactor.org Hashtag: #MaidenFilm Tracy Edwards: @TracyEdwardsMBE Facebook: https://www.facebook.com/themaidenfactor Instagram: maidenfilm maidenfactor Twitter: twitter.com/maidenfactor #maiden #maideninspires 
Media release and images provided by Suzanne Girard, SG Travel and Communications. Images courtesy of The Maiden Factor.
[wdi_feed id="2″]