Oh Sweet Day! Comes to Commercial Drive
Blogger and farmers market favourite opens new bakery in Vancouver 
On the heels of her successful book launch last year, Oh Sweet Day! blogger Fanny Lam has opened her first brick and mortar bakery just off Commercial Drive in Vancouver.
The Oh Sweet Day! Bakery is located in a heritage building at 1706 East 1st Avenue, on the corner of 1st and Commercial Drive. The 760 square foot, 10-seat bakery previously housed a cupcake shop, so Lam and her team only had to implement minor renovations and updates to the space before moving in.
A farmers market veteran, Lam says selling her trademark mini cheesecakes at Commercial Drive's Italian day in June spurred her into opening the bakeshop ahead of schedule.
"We sold over 800 of our mini cheesecakes that day," says Lam. "The response from everyone in the community was both amazing and overwhelming, and we knew that we had to act on this success and open the shop as soon as possible."
On any given day, the bakery features 10 different flavours of Lam's light and fluffy mini cheesecakes ($6 each), with Lemon and Espresso being the two most popular. Large 9-inch cheesecakes are available for $58. Lam's famous shortbread cookies come in six flavours and sell for $5 per half dozen. In addition to her shortbread tarts, Lam is pairing two of her signature items and launching a new decadent treat, Shortbread Cheesecake Sandwiches.
Custom cakes are also available by special order. To accompany the mouth-watering baked goodies sold at the shop, a selection of teas, coffees, and other beverages are on offer. Lam also has a small selection of locally-made products for sale, made by artisans she befriended over the years while selling her treats at farmers markets.
Born and raised in Hong Kong, Lam launched her Oh Sweet Day! baking blog after moving to Vancouver in 2008. Her hobby led to growing popularity on social media, the launch of a home bakery business, and the release of her cookbook, Oh Sweet Day! The Celebration Cookbook in September 2018. The bakery is the latest piece in her burgeoning baked goods empire.
"I always dreamed of having my own bakery but I never thought it would really happen," says Lam. "And then I got so busy with the blog and with selling at farmers markets across the Lower Mainland, the bakery fell to the back of my to-do list. But when this special space became available, I knew that it was meant to be."
Oh Sweet Day! Bakery is open Mondays, Wednesdays, Thursdays, and Sundays, 10 am to 6 pm, and Fridays and Saturdays, 10 am to 7 pm.  Special orders can be made by calling 604-423-4833 or by visiting the website at www.ohsweetday.com.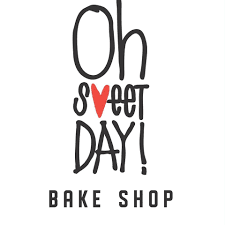 About Oh Sweet Day! 
Oh Sweet Day! is a blog, cookbook, and bakery owned by self-taught baker Fanny Lam. Getting her start at Lower Mainland farmers markets, Lam is best known for her mini cheesecakes, her holiday shortbread cookie boxes, and her mouth-watering images on Instagram. The Oh Sweet Day! Bakery is located at 1706 E 1st Ave, Vancouver.  Visit Oh Sweet Day! at www.ohsweetday.com.
Media release and image provided by Kristina Matisic, Kristina Matisic Creative Inc.
[wdi_feed id="2″]