BC Culture Days Announces Ambassador Lineup
Beloved province-wide arts and cultural event celebrates 10th Anniversary
BC Culture Days is pleased to announce its 2019 ambassadors. In honour of Culture Days' 10th anniversary celebration, 10 ambassadors will each be awarded $1,000, work with professional mentors, present a free Culture Days activity, and act as a spokesperson for BC Culture Days leading up to the Culture Days weekend on September 27–29, 2019.
Each ambassador, all emerging artists, will also take part in a three-month mentorship with a senior artist supported by provincial partner C*SARN (Canadian Senior Artists Resources Network).
"Mentorship is an exciting new component to our program this year," says Nazanin Shoja, BC Culture Days Manager. "The senior artists participating in BC Culture Days will be able to provide our ambassadors with an incredible opportunity for professional development by sharing their own experiences, offering both artistic and business advice, and connecting the young artists to a larger community network."
Ambassadors will be taking part in a variety of activities leading up to the Culture Days weekend, including presenting at pop-up and partner events and reaching out to other potential Culture Days participants.
This year's successful applicants in the 2019 BC Culture Days Ambassador Program are:
• Tiffany Blaise (Vancouver) — Canvases and Coffee! Painting the Local Landscape
A guided painting session of a West Coast landscape over a two-hour session (with coffee and supplies provided).
• Brock Gratz (Kelowna) — Animation Station
A workshop dedicated to making animation accessible through painting, drawing, and digital
animation technology. All participants' works will be included as part of a large animated collage.
• Molly Gray (Fort Langley) — Carve Out Your Place!
A step-by-step workshop on the basic principles of linocut printmaking. Participants will carve a
one-of-a-kind relief print (stamp) to take home.
• Alyssa Harms-Wiebe (Vancouver) — A Poetic Landscape
A tour along a marked pathway, participants will be invited to read landscape-inspired poetry and to practice the art of natural observation. Participants will learn how to write a micro poem, and will contribute to a growing forest of poe-trees branching together reflections from members of the Vancouver community.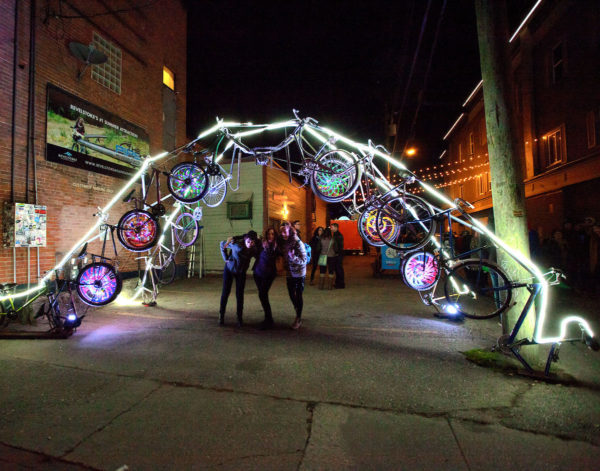 • Mundia Kabunda (West Kelowna) — KinFolk Presents Ubuntu's Children
A collaborative storytelling project inviting children to express their creativity through theatre, music, painting, and dance.
• Julian Legere (New Westminster) — The Creative Wellness Challenge
An online challenge and hands-on workshop to inspire daily creativity. The workshop will give participants the tools to speak their favourite monologues from movies, TV, and theatre, or even great speeches from history.
• Sebastian Nicholson (Prince George) — The Spores of Joy
A Prince George-wide treasure hunt for hidden mushroom castings painted by the community itself.
• Olivier Salvas (Vancouver) — Rebel with a Cause: Exploring the Maker Movement
A hands-on creative exploration of the connections between the arts and science, technology, engineering, and mathematics.
• Emily Shin (Richmond) — Create Your Own Masterpiece with Emily A painting party inviting participants of all skill levels to create their own masterpiece.
• Dyana Sonik-Henderson (Victoria) — Rhythmical Contemporary Workshops with Style Creator Dyana Sonik-Henderson
A Rhythmical Contemporary dance workshop led by Broken Rhythms artistic director and style creator Dyana Sonik-Henderson.
Artist biographies are available at: culturedays.ca/bc/ambassadors
Culture Days raises the awareness, accessibility, participation, and engagement of Canadians in the arts and cultural life of their communities. It is a collaborative movement dedicated to providing free, hands-on, and interactive arts and culture activities to cities and towns across Canada.
For more information on how to take part in BC Culture Days or to sign up for the BC Culture Days newsletter, visit: culturedays.ca/bc
For updates on BC Culture Days and the BC Culture Days ambassadors, please follow BC Culture Dayson Twitter, Facebook, and Instagram.
BC Culture Days gratefully acknowledges the generosity of its funders, collaborators, and supporters: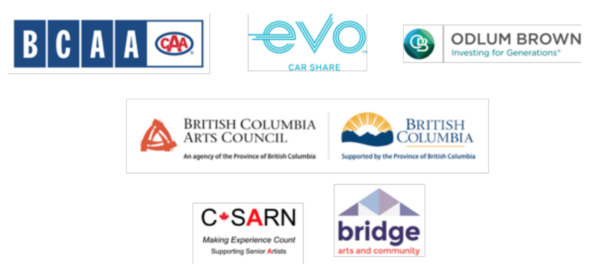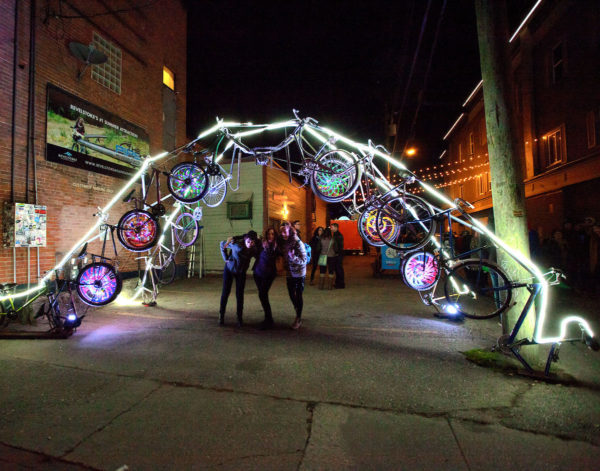 About BC Culture Days (culturedays.ca/bc)
BC Culture Days is administered through the Society to Bridge Arts and Community (Bridge Society), a registered charitable organization that has a mandate to promote awareness of arts and culture by establishing bridges between the general public, the private sector, arts organizations, and individual artists.
Bridge Society staff work together with a volunteer provincial task force and steering committee, municipalities, and numerous community arts and cultural organizations to coordinate plans for the Culture Days weekend.
Media release and images provided by Sarah Ghosh, Murray Paterson Marketing Group. Image Credits: feature image: Dancing at Port Moody edition of BC Culture Days, 2015. Photo by Bob Homer, Bike Arch Installation at Revelstoke Edition of BC Culture Days, 2018. Photo by Rob Buchanan.
[wdi_feed id="2″]