TALES OF A CHARLIE BROWN CHRISTMAS
Full of hopeful messages and holiday cheer, 
don't miss this classic holiday concert at the Shadbolt!
Jerry Granelli stands on stage and tells the story of how it, all of it, almost never happened. The story behind the soundtrack of A Charlie Brown Christmas is nearly as magical as the music itself. On December 11 and 12, join Jerry Granelli at the Shadbolt as he recounts the tale of how a three-hour recording session in 1965 created a timeless Christmas classic.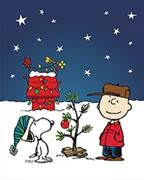 A Charlie Brown Christmas can undeniably be called a classic, a part of the Christmas canon. In the spring of 1965, pianist Guaraldi was commissioned to write the music for an animated half-hour Christmas special featuring characters from Charles M. Schulz's comic strip Peanuts.
Drummer Granelli , San Francisco-born, now Halifax-based, then the newest member of the Vince Guaraldi Trio, went with Guarladi and Fred Marshall (bass), into a San Francisco studio one afternoon. In just a three-hour session the trio recorded the soundtrack for a scrappy little animated Christmas special featuring the Peanuts gang. The magic of the music, of Charlie Brown, and the vision of Vince Guaraldi persevered — ensuring generations of families could enjoy the Peanuts production for years to come.
A Charlie Brown Christmas went on to become a triple-platinum holiday tradition that still ranks in the top Christmas album sales over five decades later. The soundtrack is in both the Grammy Hall of Fame and the Library of Congress National Recording Registry.
What better way to celebrate the season then listening to these beloved tunes brought to you be a musical master who was there at the very beginning.
Media release, image and video provided by Gwen Kallio, Sisu Productions
[wdi_feed id="2″]