If you are looking for the ultimate gift for the very special wine lover on your list, look no further. CheckMate wines are really nothing short of exceptional. Highly rated wines that bespeak the best of British Columbia.
These are very special wines and we personally recommend them for your holiday gift giving. It is rare to be able to give a gift of this caliber and this East West Bench set is a joy to receive. Wines for drinking now or wines that may be stored for future enjoyment, special occasions or with best friends.
For all the fabulous gift ideas from CheckMate please take a peek here. Quantities are quite limited for these exclusive offers and we suggest you order without delay.
A Daring Move
A new Chardonnay and Merlot Winery from an unexpected place. As the world warms, cool regions such as the Okanagan Valley provide a new frontier for world class Chardonnay and Merlot. Cooler regions are now consistently providing sufficient warmth during their growing seasons to fall within the climatic envelopes for these classic Burgundian and Bordeaux varietals.
Years in the making
Behind closed doors, a daring initiative took place over the past four years. The goal: To make new world Chardonnay and Merlot with old world elegance in North America.
This did not happen over night
The von Mandl family began their journey over 40 years ago. The first sign of the real potential of the vineyards came in 1994 with a surprise win at the International Wine & Spirit Competition in London for 'Top Chardonnay in the World.' The family has developed exceptional vineyards with distinctive Chardonnay and Merlot clones, some of which are now over 40 years old, at what are now CheckMate Artisanal Winery vineyards.
The region is the ecologically pristine Okanagan Valley of British Columbia, Canada, north of the 49th parallel and 105 miles long. Glacial fed lakes stretch along a narrow valley floor at an altitude of more than 1200 feet. As the world warms, cool regions such as the Okanagan Valley provide a new frontier for world class Chardonnay and Merlot. Cooler regions are now consistently providing sufficient warmth during their growing seasons to fall within the climatic envelopes for these classic Burgundian and Bordeaux varietals.
East | West Bench Set
LIMITED HOLIDAY RELEASE
2014 End Game | 2015 End Game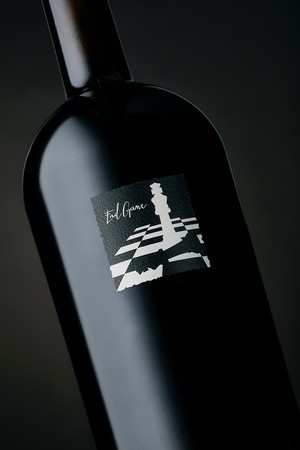 Blending the best soils and sites of Osoyoos East Bench and Black Sage Bench the wine showcases the warmer eastern side of the Okanagan Valley.
A complex, lifted nose, showcasing sassafras, spices, roasted meat aromas and aromatic oak. The palate is rich, with savoury notes, good weight, firm tannins and immense length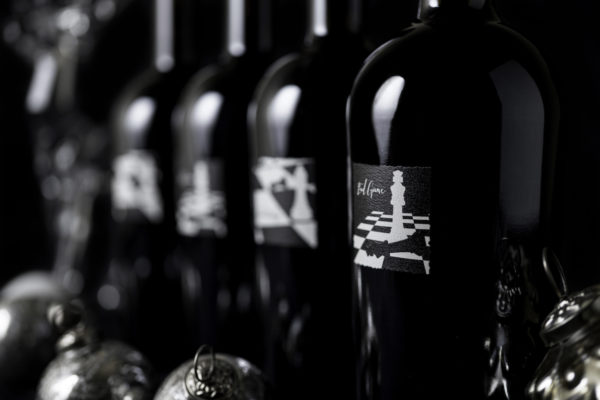 93 pts
"The wine begins with appealing aromas of sweet red berries and cassis. On the opulent palate, there are savoury and bright flavours of cherry, plum, cassis and vanilla. The wine is elegant and polished, with long, ripe tannins." 2014 End Game Merlot – John Schreiner
2014 Silent Bishop | 2015 Silent Bishop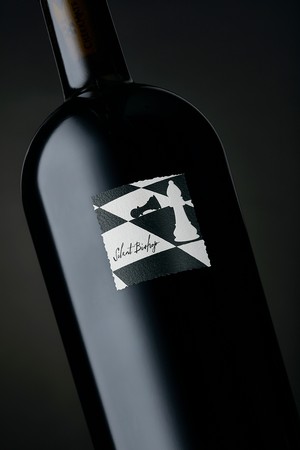 A nose of intense red and black fruits, floral notes, coffee, tobacco, and spice. The palate has well-balanced acidity, fruit and oak; producing a wine of harmony and length.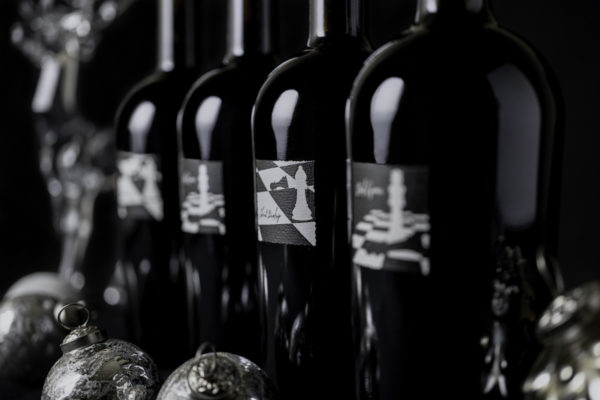 92 pts
"This wine is intense because the very long and even 2014 vintage also delivered good ripeness. The wine begins with aromas of dark fruits leading to flavours of black cherry, mocha and coffee, with spice on the finish." 2014 Silent Bishop – John Schreiner
2014 End Game | 2015 End Game | 2014 Silent Bishop | 2015 Silent Bishop
A vertical tasting of our Bench expression Merlots over two of the greatest Vintages.  The contrasting new world and old world styles make for a fabulous collectors set.
$340.00
Phil set out to make sophisticated Chardonnays and Merlots by meticulously focusing on family-owned and farmed estate vineyards, relentlessly studying and researching rows within them to define micro-blocks. These sites, natural yeasts and artisanal winemaking resulted in a collection of remarkable Chardonnays and outstanding Merlots. He let nature take its course, with no fining or filtration to allow for the full potential of flavour expression.
Viticulture
GREAT WINE STARTS IN THE VINEYARDS. Different vineyard sites, in different locations, each an expression of their soil and mesoclimate. At CheckMate, everything is tended to by hand: all the canopy management, leaf-pulling and cluster-thinning is done manually to ensure precision and gentleness.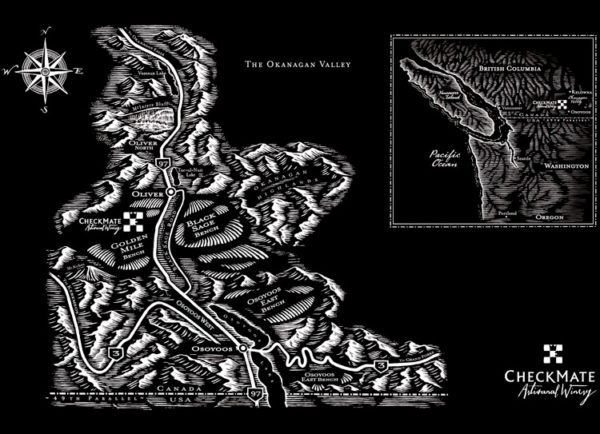 Osoyoos East Bench
Sitting above Osoyoos Lake Bench adjacent to the US-Canadian border, this bench has vineyards with varying aspects, elevations and row orientations, all situated in sandy, glacial deposit soils. These warmer sites, moderated by the Lake, produce classic and well-structured Merlots with a pure fruit expression.
Black Sage Bench
Our vineyards are nestled in the Okanagan Highland foothills of the Black Sage Bench, just southeast of the town of Oliver. The porous nature of the soil produces low-yielding, small grape clusters concentrated in flavour. This site borders the wilderness, where mustangs roam free.
Osoyoos West Bench
Gently undulating vineyard sites, well drained sandy soils and near perfect row orientation with abundant sun exposure combine to produce Merlots with refined red fruit flavours.
Golden Mile Bench
Southwest of the town of Oliver, this bench is defined by predominantly gravelly and course Stemwinder, Ponderosa and Ratnip soils. Situated on the cooler side of the valley, the fruit produced showcases powerful flavours backed by keen acidity.
Oliver North
Tucked into the eastern mountains just south of McIntyre Bluff, this site is moderated by shadows cast during late summer afternoons. The vines thrive in soils with near optimal organic material and nutrients to produce full bodied savoury Merlots.
Vinification
Each of our Merlots is vinified in the same manner to highlight the unique expression of terroir.
HAND SORTED
The Merlot clusters arrive at the winery in small picking containers, where each bunch is inspected, hand sorted and gently destemmed. Then individual berries are sorted to ensure only the most pristine fruit is transferred to the fermenters.
WILD FERMENTATION
Here a small battle occurs, as the naturally occurring strains of indigenous yeasts battle for supremacy during the fermenting process. These competing yeasts give the wines layers of texture and nuance. Malolactic fermentation gradually softens the wines during extended cellaring in oak.
DRAINING TO BARREL
Post fermentation and maceration on skins, the wine is drained by gravity from the fermenter direct to barrel for maturation up to 21 months.
UNFINED, UNFILTERED
Finally, the finished wine goes into bottle – unfined and unfiltered to maintain the most complete expression of Merlot and terroir.
Information, tasting notes and all images were provided by the winery. I received a complimentary East West Bench Set to facilitate this feature. All opinions (in italics) are my own.
[wdi_feed id="2″]