Call me old school but it sure is nice to visit a consistently high quality restaurant and receive a welcome and just the right level of attentive service. Owner Uwe Boll greets diners as he navigates the restaurant to let everyone know they are welcomed into an environment of fine dining with a personal touch. As we settle into our banquette seating we take a few moments to pour over the menus and wine list.
Bauhaus is a Vancouver institution in it's own right. Dare I say a "classy" restaurant serving a mix of both contemporary and traditional European dishes with a German flair. Let me explain for anyone who might say that German food is not really on their radar when it comes to fine dining. Fair enough but Bauhaus has managed, over a considerable length of time, to marry fine dining along with the German dishes you might be expecting.
Last night we dined at Bauhaus and we actually had dishes that defied the misconception that we would be eating just schnitzel and sauerbraten. Yes you can eat schnitzel, sauerbraten and Spätzle if you want the full German dining experience, but you can also indulge the senses with the seasonal tastes of dishes crafted by Executive Chef Christian Kuehnel.
Chef Kuehnel has formed a relationship with local farmers and producers and clearly takes his inspiration from a farm to table perspective using the freshest local ingredients.
Dinner started with house baked bread and not just any bread but a crusty dense bread served with both olive oil and balsamic (which was as good a balsamic vinegar as I've had before) and an olive butter. Either way you sliced it the sweet oil and balsamic or the "green" butter both worked well with the rustic sour flavour of the bread. Although I mentally reminded myself not to fill up on bread it didn't stop me from munching away two of the four generous slices, I just couldn't help myself.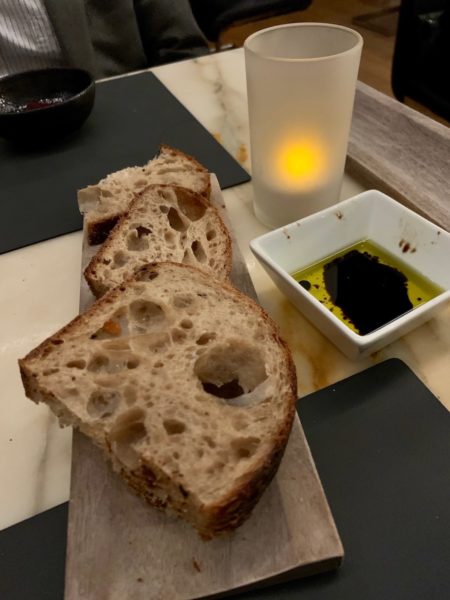 I seem to have a habit of selecting my before dinner glass of wine only to realize it should have been saved for a pairing. This time I shared my two options from the wine list with our server, George Mihalopulos, who let me know that the Joie Noble Blend I was debating on would be a pairing later so the Le Vieux Pin Vaila, a rosé pinot noir was our first glass of wine.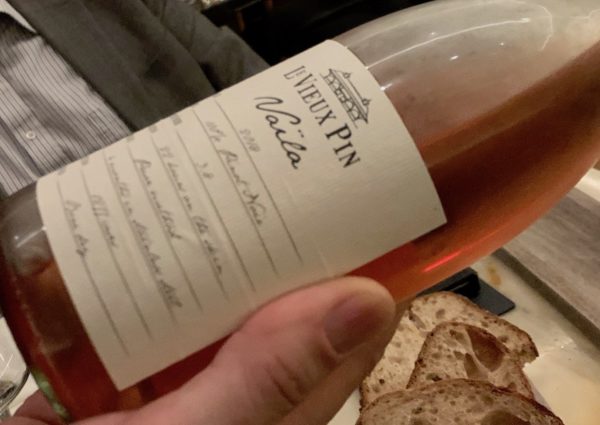 Bauhaus has an excellent wine list with a good selection of BC wines, many happen to be my favourites. Enough offered by the glass and a good selection by the half bottle such as Le Vieux Pin, Petit Blanc, P.Gris/G.Veltliner/Marsanne, BC  2018; Kettle Valley, Chardonnay, Naramata Bench, BC 2015; LaStella, Fortissimo, Tuscan blend, Osoyoos, BC 2016; Le Vieux Pin, Cuvée Classique, Syrah, Okanagan Valley, BC 2016; and Kettle Valley, Pinot Noir, Reserve, Naramata Bench, BC 2014. Kudos for both the quality of the wines offered but also for the 375 ml format. I wish more restaurants would do this. For last evening we were sharing a chef selected tasting menu with wine designated pairings but often we face the dilemma of who is the one to acquiesce when we don't necessarily enjoy the same wine. With a half bottle option we can order two bottles and both of us then have an excellent wine pairing experience.
We dined on some fabulous dishes that both satisfied from a comfort level as well as from an innovative yet light touch. One of our dishes was the Beet Carpaccio. When I saw it on the menu I was intrigued, I love beets but wondered how this dish might distinguish itself from other beet selections I have tried. The beets were a deep ruby red and sliced paper thin just as a beef carpaccio would be so points for presentation. What really made this dish stand out for me was the ever so slight essence of a mild taste of pickled beet. So it turns out the light touch came from the blueberries that had been fermented. It added just the right degree of interest to the dish and it was so subtle you really had to be paying attention to pick up on it. That is what makes a dish like the Beet Carpaccio a plate of perfection that teases you with its simplicity.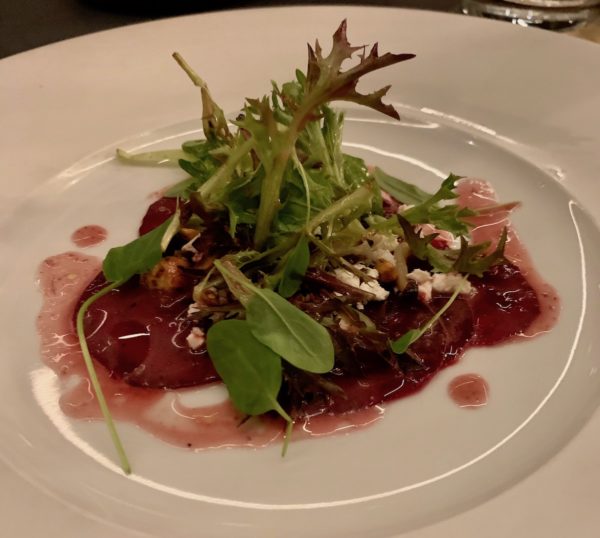 The wine pairing for this dish was the 2017 Medici Ermete Lambrusco 'Concerto', from Italy. I love a good Lambrusco and this one was the best. Not too effervescent, slightly chilled it really was perfect for the Beet Carpaccio, it held it's own against the slight tang of the dish.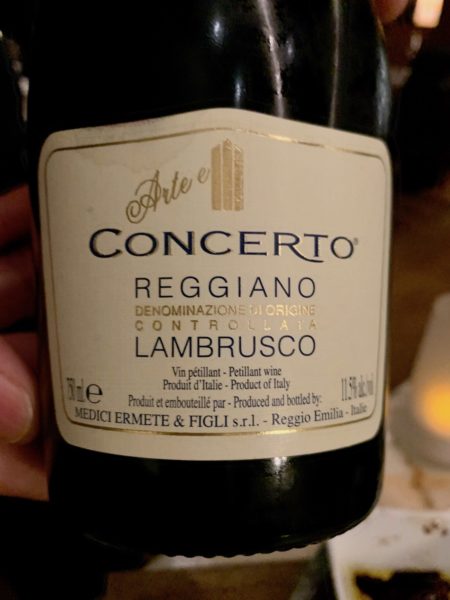 Our next dish was the Octopus. Not always the easiest to prepare well but this one was done nicely. The texture was rich and chewable (is that even a word?) but so often if not done right Octopus can be a struggle so we were pleased with this dish. Although also quite rich it was a good juxtaposition for the Beef Tartare that was to follow.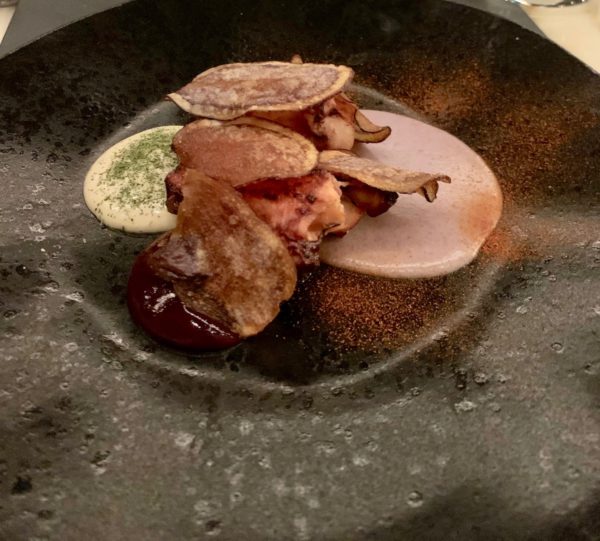 The pairing was a 2018 Lunae Bosoni Vermentino di Sardegna Colli di Luni, Italy. Again not a wine I was familiar with but it was very nice and the right pairing for the Octopus.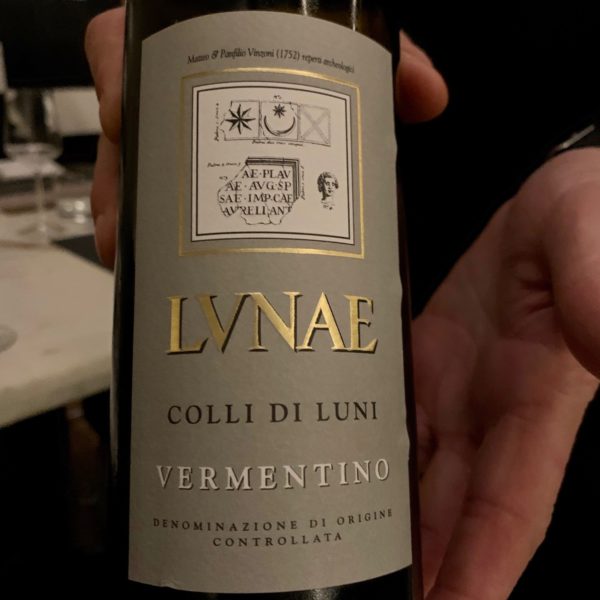 For our next dish, another one I had been hoping for when I read over the menu, was the Beef Tartare. The Tartare was mildly flavoured but the Hollandaise Mousse and Black Truffle (did we pick the right season to dine) and radish slices were a delicious accompaniment. The heavy rye bread slice was an interesting switch over a milder choice but it did work okay, if maybe just a bit pronounced for me, which is just personal taste and not reflective of the bread itself.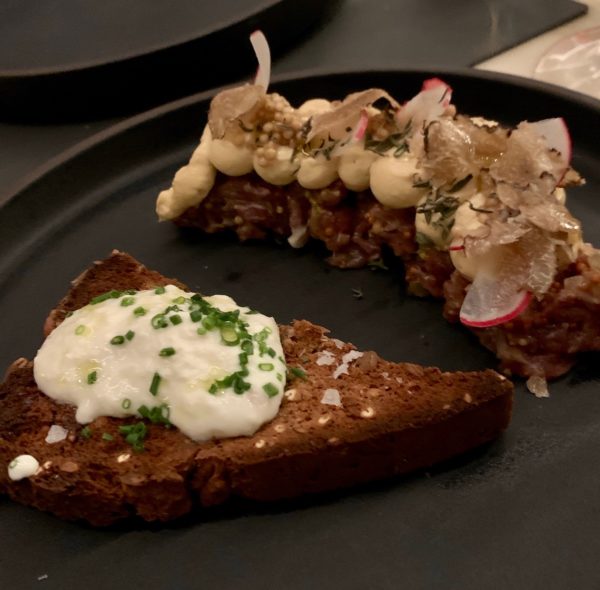 The biggest surprise was the wine pairing. Here I got to have the Joie Noble Blend I had had my eye on from the start of dinner. An amazing, if not an unexpected, pairing. I loved the combination. I noticed too that the Noble Blend we had is what I would have called closer to a 1 rating for sweetness whereas my recollection of past vintages is of a sweeter wine. Not having had the wine alone this may have been just the pairing that influenced and tempered the sweetness of the wine. I will just have to do some research with my next bottle of Joie Noble Blend purely for comparison purposes of course.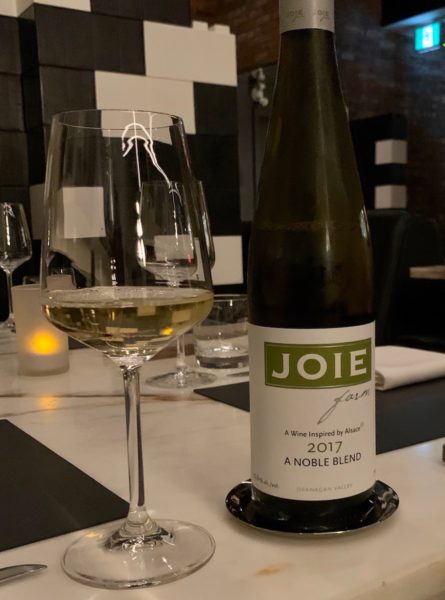 As much as I protest that I avoid carbs clearly I am only deluding myself because our next dish was carb heaven and I dove right in. Wild Mushrooms, which I adore, with teeny tiny sweet roasted brussel sprouts and the best Bread Dumpling to grace a plate. I don't think the sharing on this one was as equal as it may have been, talk about satisfying your cravings!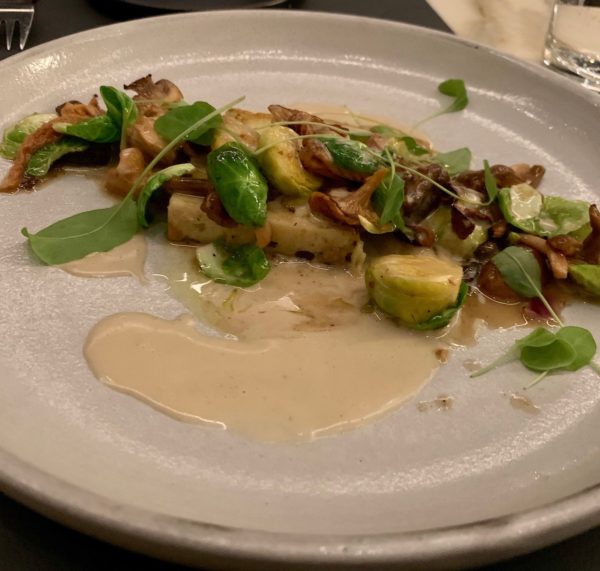 The wine pairing was a Nk'Mip Cellars, Qwam Qwmt, Chardonnay, from Osoyoos, BC. I am not well acquainted with this winery so I was pleased to have the opportunity to try the Chardonnay. It was pleasant but a bit oakey for my personal taste, still a nice pairing with this vegetarian dish.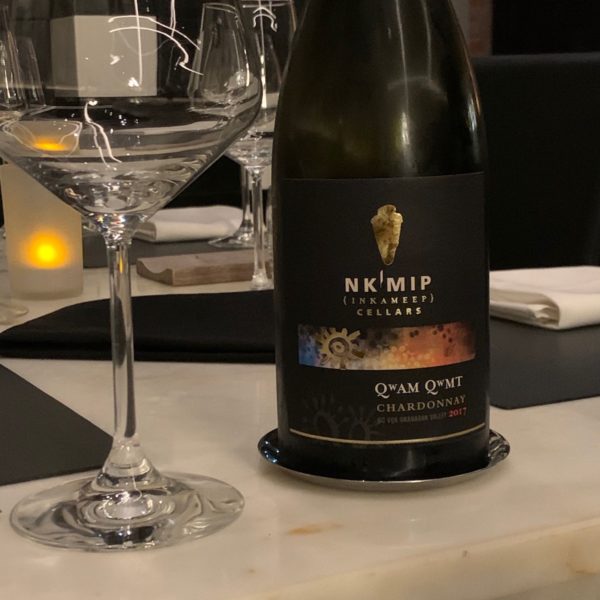 I think not only is Chef Kuehnel a culinary genius but he might just be very intuitive because the very dish I had been salivating over appeared in front of us. A dish of superbly rosé duck breast that I could not wait to sample. If Duck is on a menu I will be ordering it. I love Duck but, except for ready to go duck confit legs from Oyama, I would never try to prepare for myself at home, that makes a Duck dish, especially Duck breast, such an indulgence. The sweet fruit of the pomegranate and fig jams, and the nutty flavours of the winter squash were a most desirable compliment to the tender Duck breast.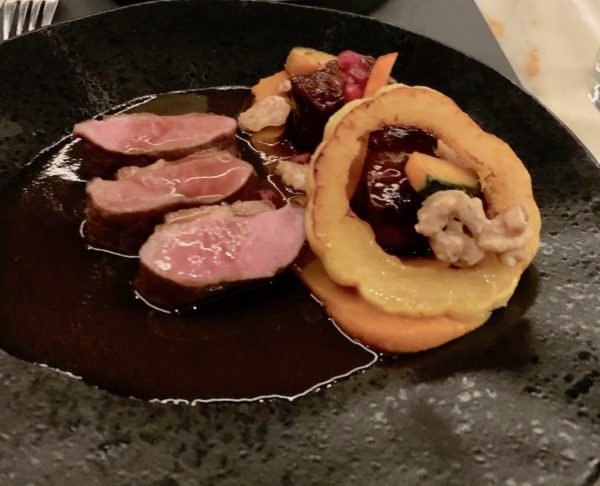 At each course our wine glasses were replaced with one that best represented the wine so there was anticipation of a pinot for this pairing and yes the pairing was a 2017 Nk'Mip Cellars 'Qwam Qwmt' Pinot Noir, BC. I was pleased to have the opportunity to taste yet another BC wine.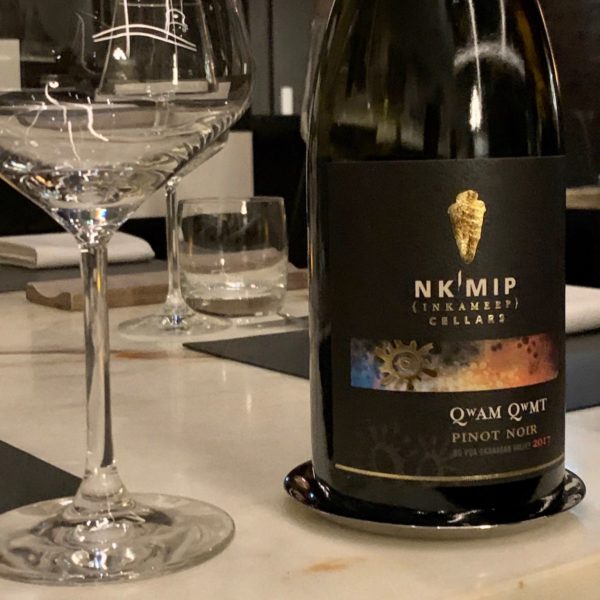 Dessert, or in German, Nachtisch was way too hard to resist. Sharing equally of course; described simply as Chocolate | Manadarin Orange hardly did this dessert justice. It should be named heaven on a plate, a dessert lovers dream that we thoroughly enjoyed.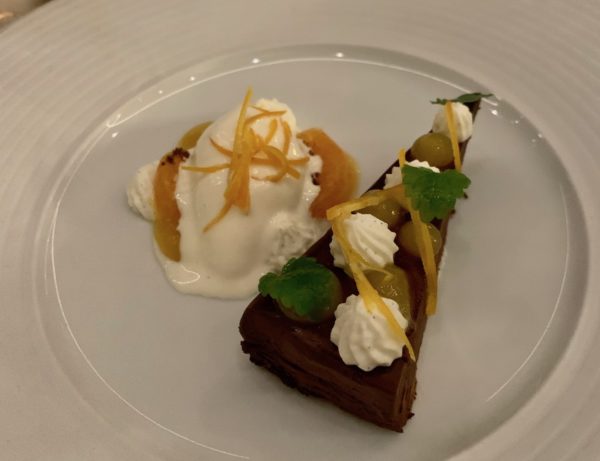 Paired with a port style Penfolds 'Grandfather' Rare Tawny described by the winery as individually aged in seasoned old oak casks before being blended together at 14 years of age. This blend is then introduced into the 'Grandfather Solera'. This Solera consists of six stages that are designed to fully integrate all components offering consistency and freshness with a final minimum average blended age of 20 years. Something special to pair with something special and a lovely finish to a delightful evening of fine dining.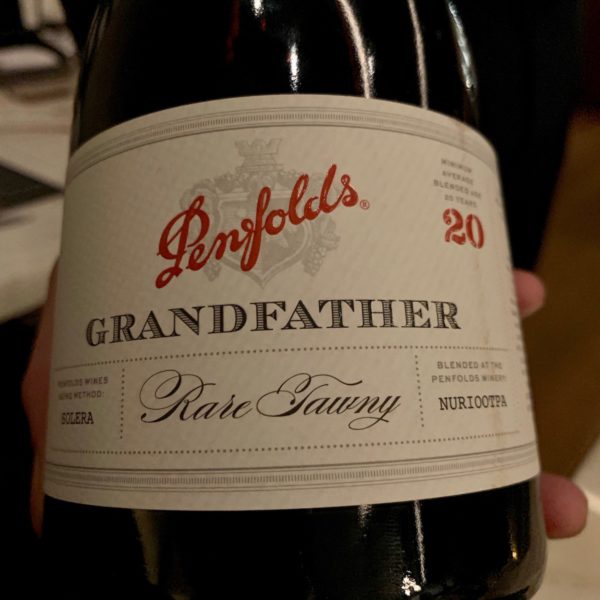 From arrival to leaving we spent about three hours being treated and spoiled by the team at Bauhaus who went out of their way to make the entire evening run as smoothly and unintrusively as possible while being their attentive and professional selves. Our surroundings were comfortable and intimate considering the room is fairly spacious. The whole experience was everything that a fine dining evening should be. Dishes were exquisitely prepared and beautifully presented course after course. The selection from the Winter Menu, which we left up to Chef Kuehnel, gave a very tantalizing array of outstanding dishes. Wine pairings, the art of wine director Kevin Curley, were at times an interesting choice that managed to both surprise and delight our palates.
Bauhaus Restaurant takes pride in serving a menu created with seasonal organic products from local farms and suppliers. The menu designed by Chef Christian Kuehnel features an option to choose from a three – six-course tasting menu.The restaurant is owned by German-born film director Uwe Boll and was inspired by the early 20th-century German design movement "Bauhaus" translated to "construction house." The Movement is famous for its unique approach to architecture and design where every form has a function.
Bauhaus has had the honor of being highly acclaimed for its outstanding contemporary German cuisine. The restaurant was listed as one of the 100 Best Restaurants in Canada, winning "Best European" at the Where Magazine Awards, and nominated for "Best Upscale" at the Vancouver Magazine Awards. International recognition has grown since listed as a restaurant to watch by The 'World's 50 Best Restaurants' Diner's Discovery Series. Listed as one of the best German bars and restaurants around the world by CNN and the new global face of German cuisine by Wine Enthusiast.
Fine dining at Bauhaus is a journey into cuisine that may or may not be defined as German, European, traditional, fusion or slightly avant garde. No matter what label you put on it Bauhaus serves innovative, delicious dishes in comfortable and, understated, yet elegant surroundings.
LOCATION
1 W Cordova St, Vancouver, BC V6B 1C8
PHONE
604 974 1147
EMAIL 
General inquiries and large party booking please email: info@nullbauhaus-restaurant.com
MON – THUR
5:00 pm – 10:00 pm
FRIDAY
11:30 am – 2:30 pm | Lunch5:00 pm – 10:30 pm
SAT – SUN
5:00 pm – 10:30 pm