Happy Heart Day to you and yours!
Celebrate your love at Water St. Cafe! This Valentine's Day, we're offering two fantastic prix fixe menus for brunch and dinner.
With 3 evenings to enjoy Chef Alan's $59 set menu or our regular al a cart menu, Thursday February 13th through Saturday the 15th! Come and spoil your loved one and of course yourself!
For more details or to make your reservation, please call: 604-689-2832 or visit www.waterstreetcafe.ca/reservations
We offer gluten free, vegetarian and vegan options.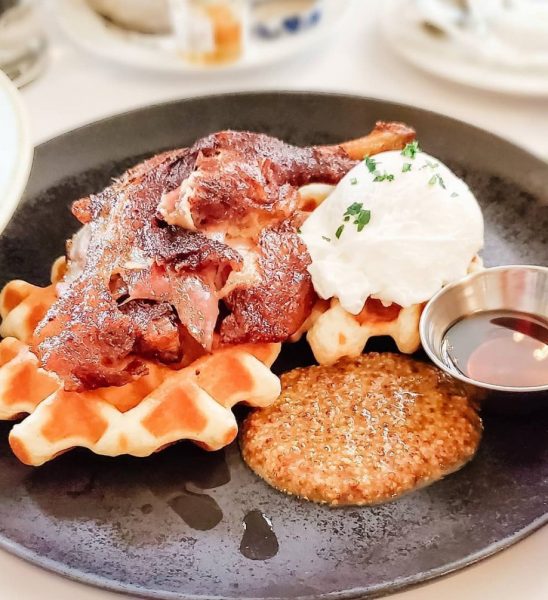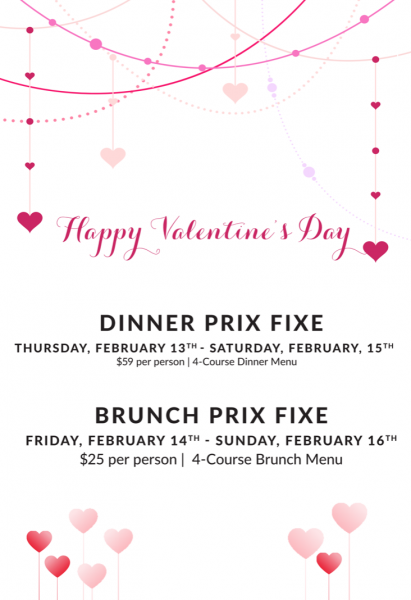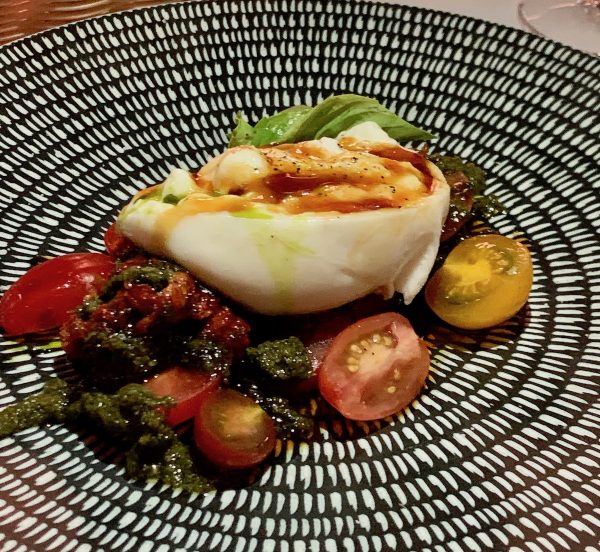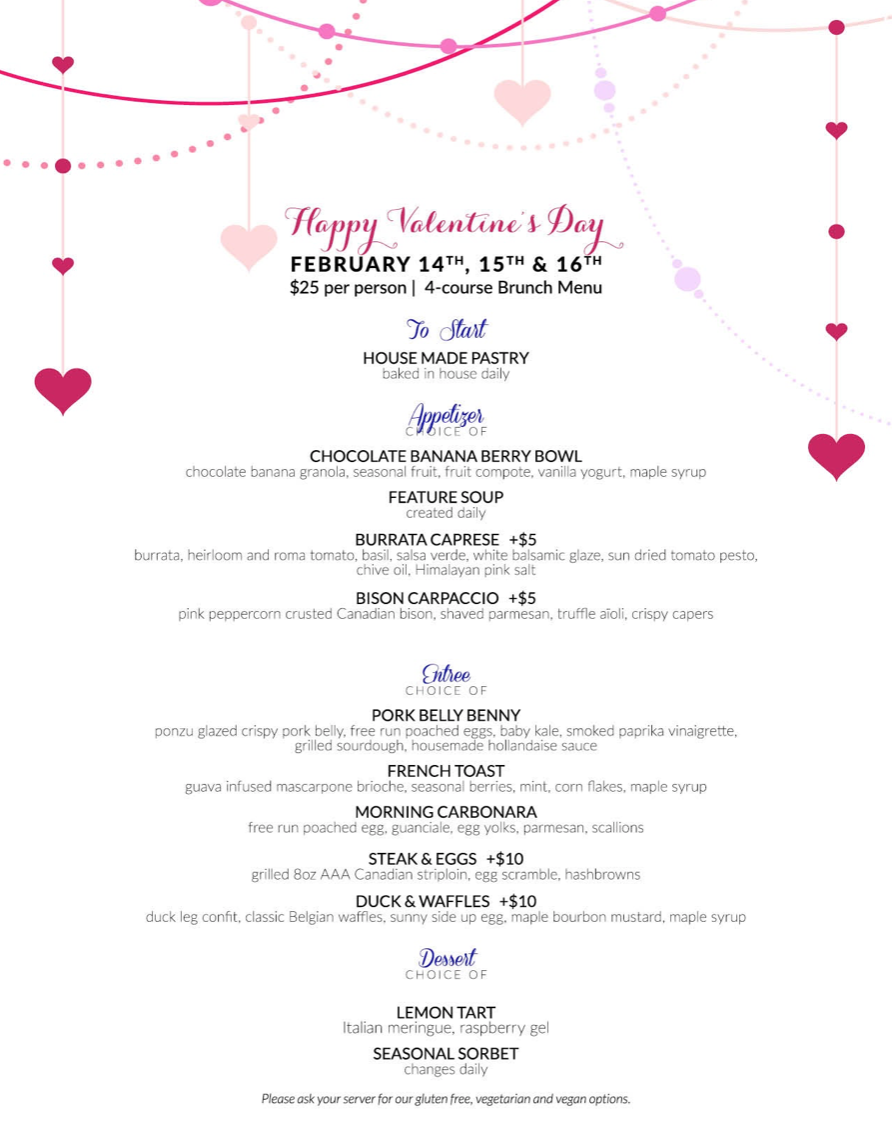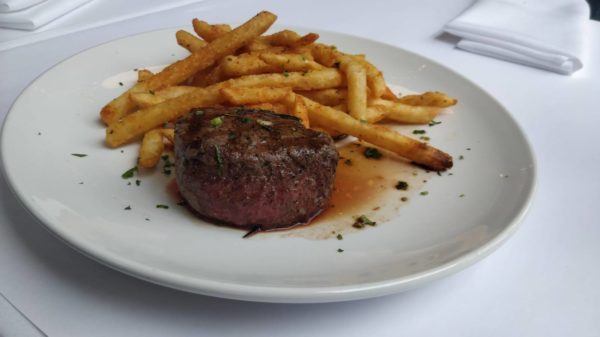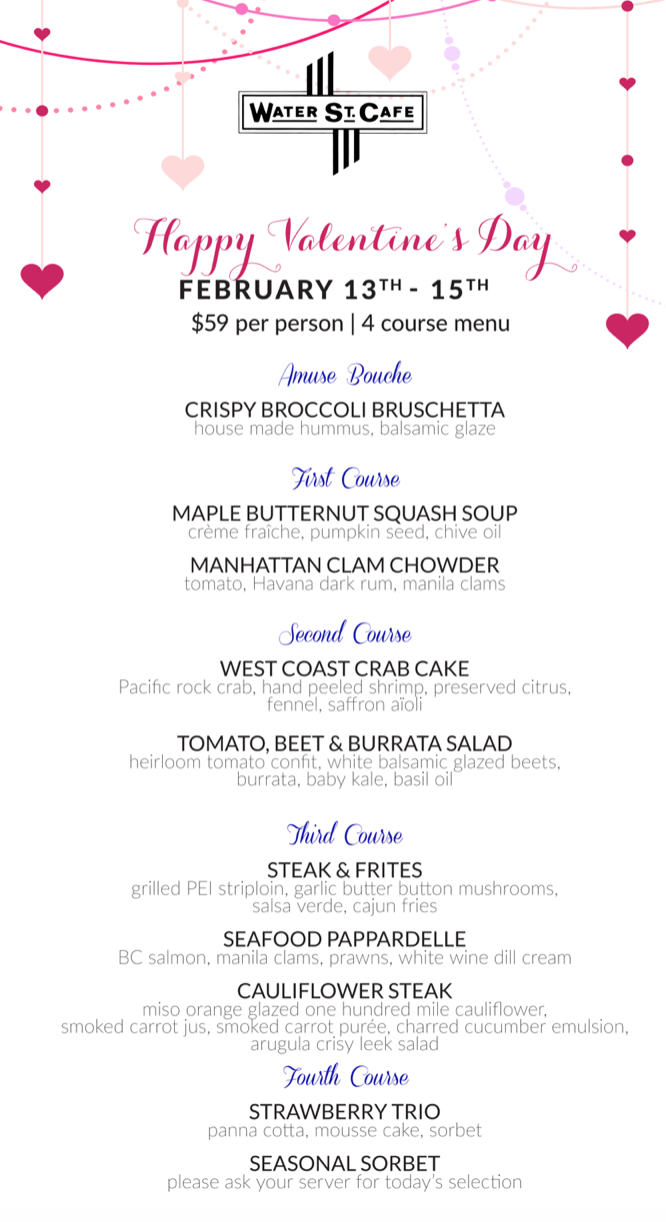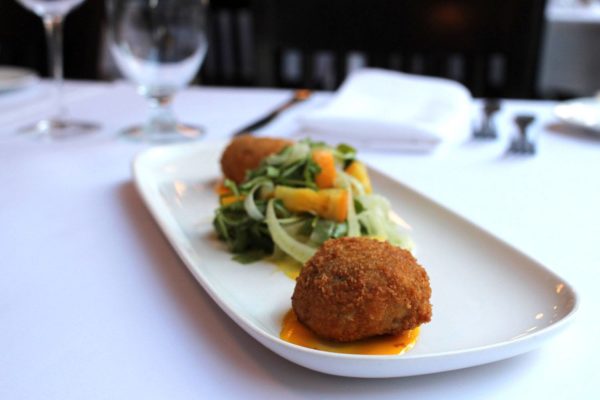 For more details or to make your reservation, please call: 604-689-2832 or visit www.waterstreetcafe.ca/reservations