SUM Gallery Kicks Off Their 2020 Visual Arts Calendar With 
Yellow Peril; The Celestial Elements 
《「黃」的禍
;
五行相生》視覺展覽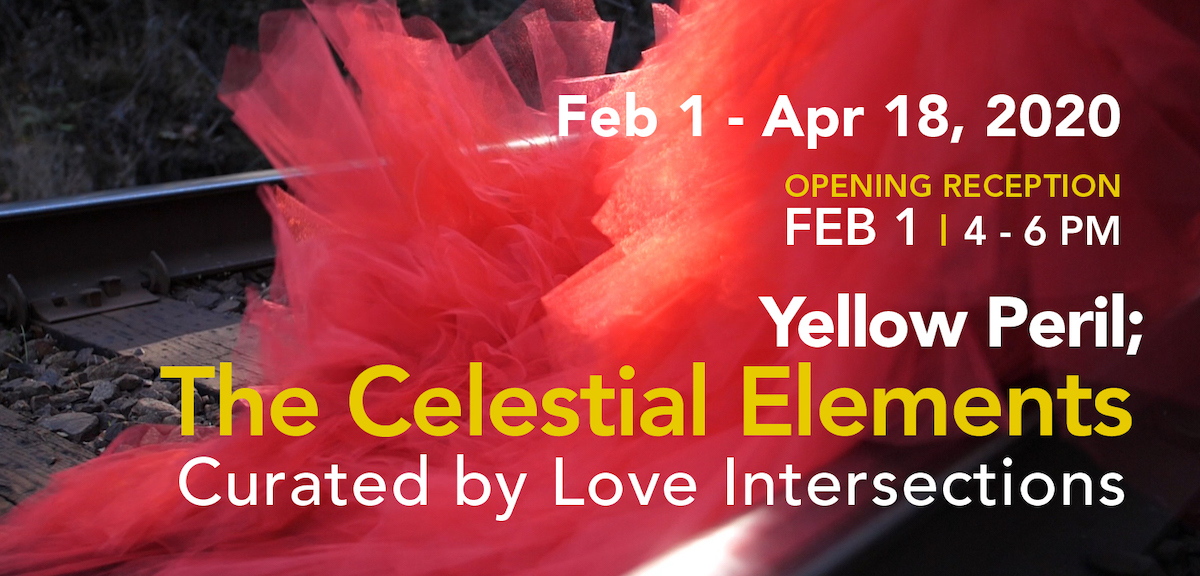 Vancouver's SUM Gallery presents their inaugural 2020 Queer Arts programming with the visually spellbinding art installation Yellow Peril; The Celestial Elements. Curated by the media arts collective Love Intersections, this exhibit runs February 1st – April 18, 2020 at the SUM Gallery (Suite 425 – 268 Keefer Street) with a special Opening Reception February 1st from 4:00pm – 6:00pm.
"Yellow Peril; The Celestial Elements" is a visual art exhibit inspired by the Chinese Five Elemental forces, seized by the urgent tensions between Queer Chinese diasporic identities. Featuring a collection of multichannel installations, visual art pieces and sculptural activations, workshops and film screenings, this exhibit promises to provoke a cosmic encounter of our living past and present as we 'race' towards a healing future.  Rather than focus on the trauma that queer people of colour face, this project is fundamentally an invitation to an exuberant celebration of queerness that is unabashedly Chinese.
Feb 1st: Opening ceremony / reception (4:00pm)
Feb 2nd: Curator Tour (5:00pm)
Feb 15th: Public artist talk
March 7th: Community food sharing
April 4th: Grave Sweeping (掃墳節) activation
About SUM Gallery (sumgallery.ca):
SUM gallery is the year-round programming arm of the Queer Arts Festival and Canada's only queer mandated visual art gallery and one of only a few worldwide. SUM produces, presents and exhibits with a curatorial vision favouring challenging, thought-provoking multidisciplinary work that pushes boundaries and initiates dialogue. SUM brings diverse communities together to support artistic risk-taking, incite creative collaboration and experimentation and celebrate the rich heritage of queer artists and art.
About Love Intersections (loveintersections.com):
Love Intersections is a media arts collective made up of queer artists of colour dedicated to collaborative filmmaking and relational storytelling. We produce intersectional and intergenerational stories from underrepresented communities – centering the invisible, the spiritual, the metaphysical and the imaginary. Our desire is to provoke (he)artful social change through a lens of love.
Media release and images provided by Barb Snelgrove, megamouthmedia consulting. Feature image: Yellow Peril Queer Destiny – David Ng
[wdi_feed id="2″]