Starbucks customers and partners (employees) in Canada have been asking for a delicious breakfast sandwich with a plant-based patty.  That's why on March 3, we're introducing a new Beyond Meat®, Cheddar and Egg Sandwich to our core menu, offering customers more choices for breakfast.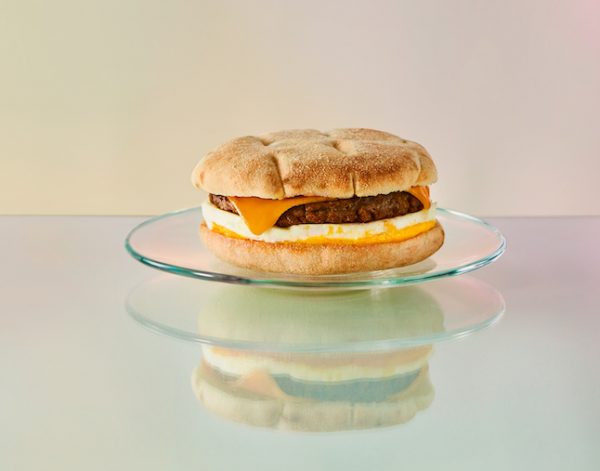 Here's what you need to know:
Unique recipe: Starbucks worked with Beyond Meat® to develop a delicious recipe uniquely designed with the Starbucks Canada customer in mind that met our high expectations for taste and experience.
Plant Based Menu: Canada is the first Starbucks market to launch a meatless breakfast sandwich 

More menu options: The new offering further expands Starbucks Canada's meatless breakfast options, which include Egg White & Roasted Red Pepper Sous Vide Egg Bites, Spinach, Feta & Cage-Free Egg White Wrap, classic oatmeal, and several bakery items.

Starbucks announced its sustainability commitment in January, and will expand plant-based menu options. In addition, Starbucks is constantly innovating its menu to reflect a range of food and beverages from wholesome to indulgent, which allows customers to make nutritional and dietary choices that are right for them. To learn more about Starbucks food and beverage menu, visit https://www.starbucks.ca/menu.
Media release and image Leanne Butchart, Talk Shop Media.
[wdi_feed id="2″]