What could be more fun the Gelato? Gelato 101 at Uno Gelato where you can take a gelato making class. Each class is a 1.5 hour good time. Enjoy seasonal flavours that you will be helping to create. Dates still available for March.
Gelato 101
Be a "cone-noisseur" of all things gelato and give our gelato-making class a try! We are offering a 1.5-hour course Wednesday, Thursday and Friday nights running through late March at our Kitsilano location. Our fun and tasty seminars are seasonally themed and are designed for "cone-noisseurs" and beginners alike, no experience needed! Only $50 per person plus GST, includes at least 10 gelato/sorbetto samples, and you take home a pint of gelato/sorbetto of your choice. Get the scoop on more at events. To sign up, reserve online here.
Gelato 101 class, samplers of 10 gelato and sorbetto flavours, paired with an optional sparkling wine!
GELATO 101 $52.50
Great for girls night, date night, or come solo and meet some new friends, Uno Gelato 101 students will discover the sweet science of making gelato and sorbetto in the classic Italian method. Led by Maestro Andrés Bermudez, sessions are limited to 7 people and will be held at our Kitsilano location, 2579 W. Broadway in Vancouver.  Priced $50 per person (plus taxes), it includes a cone or cup of choice during the visit, along with a pint of choice to take home. Private group classes are also available for booking.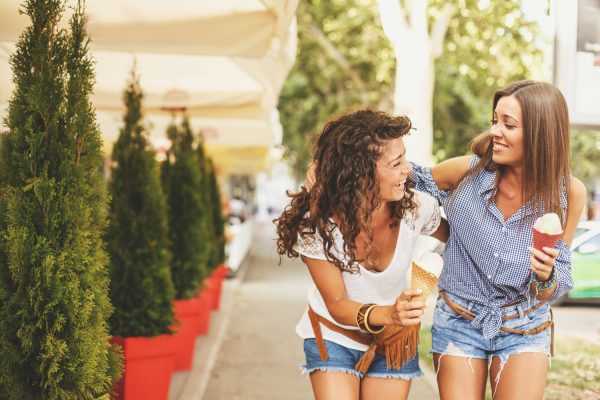 Uno Gelato sources from local farmers in the Fraser Valley such as Berry Haven for blackberries, S. Balducci for blueberries, Fraser Valley Hazelnuts, Tesfa for water buffalo milk, Avalon Dairy for organic milk and cream, Vancouver Island Sea Salt, and Sweet Tree Ventures in Quesnel for BC birch syrup – a natural sweetener, to name a few of our regional producers.  Trained by a world champion gelato Maestro, Andrés Bermudez is the former Maestro at La Gelateria Parmalat in Miami Beach.
Uno Gelato
There is a place where Old World Artistry meets Urban Social — a place where old school tradition embraces contemporary culinary genius. Uno Gelato is a place where playful, unexpected epicurean adventures are consummated every day. Uno Gelato is a luxurious playground for the senses where all you need to bring (other than a BFF) is an unquenchable obsession to explore, celebrate…and return.
Uno Gelato offers a new gelato experience with four amazing metro Vancouver locations. Each location offers original gelato and sorbetto offerings every day featuring fresh local, organic ingredients.
Information and images courtesy of Uno Gelato
[wdi_feed id="2″]