New This Week at Provence Marinaside –
Duck Confit Cooking Kit
and
Caesar Kit
This week Provence Marinaside is introducing two new kits – one French Food Made Easy meal kit.
This week's French Food Made Easy Kit is pure French comfort food – Duck Confit with Coco Bean and Mushroom Ragôut. The kit is available for $40 as of today and comes complete with everything you need to make this dish at home plus a half baguette:
Canola Oil
Two Confit Duck Legs
Button and Portobello Mushrooms
Onions
Butter
Garlic, Thyme and Bay Leaf
Chicken Stock
Pre-soaked Coco Beans
In a short video, Chef Alessandra Quaglia demonstrates how easy it is to reproduce this dish at home in your own kitchen.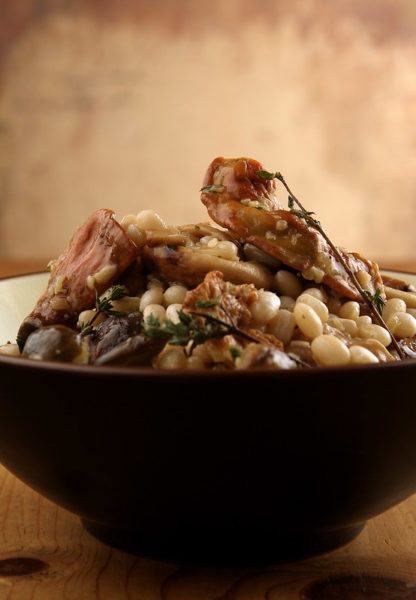 With each new kit, Wine Director Joshua Carlson suggests a featured BC wine pairing to complement the dish and this can also be ordered for an additional fee. This week's wine pairing is Averill Creek Somenos Series Pinot Noir 2016. It is available for an additional $45.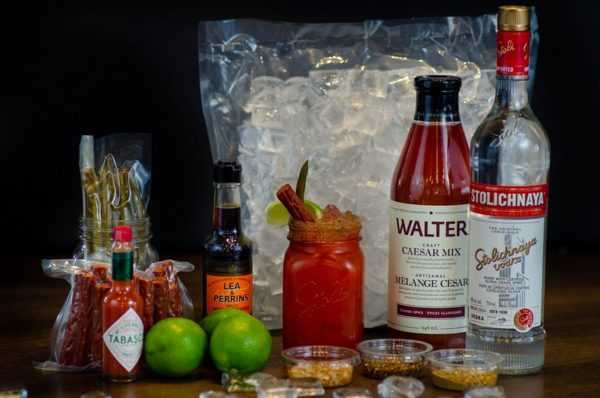 Provence is also introducing an additional cocktail kit. This week it is a Canadian classic Bloody Caesar. As with the meal kits, this Cocktail Kit comes with everything you will need to make delicious Caesars:
a 750ml bottle of Stolichnaya Vodka
one bottle of Walter Craft Caesar Mix
two Stolichnaya mason jar glasses
three limes
pickled beans and pepperoni sticks
three Provence Caesar rims (Cowboy Black Pepper, Mediterranean, and classic celery salt)
one bottle of Tabasco sauce
one bottle of Worcestershire sauce ice
The Caesar Cocktail Kit is priced at $55.20 (including tax) and can be found in the Kits Section of Chef Sheldon's Online Grocery Store.
There are now a total of four French Food Made Easy kits (Prawns Provençal, Fennel-Crusted Lois Lake Steelhead, Oven-Roasted Half Chicken Provençal , Duck Confit) and two Cocktail Kits (Moscow Mule and Caesar). All are available through Provence Marinaside's website along with Provence's Takeout Menu of prepared dishes and Chef Sheldon's Online Grocery Store for individual ingredient items such as meats, dairy, baking supplies and other miscellaneous items.
Kit orders must be placed at least two hours prior to pick up by calling the restaurant at 604-681-4144. As with Takeout Menu items; French Cooking Made Easy Kits will be available for takeout only between 11:30 a.m. and 8 p.m.  Self-isolation has never been so tasty.
Bon Appetit!
Media release and images provided by Nancy Wong, Culinary Communications. Duck Confit Photo, Hamid Attie; Caesar photo by Emrys Horton, EPH Photography