There is nothing we like better than new spring releases and Play Estate have a wonderful line-up of wines you are going to love and want to order to #ShiptoSip.
Simply delicious and very affordable, you receive complimentary shipping on orders of 6 or more bottles.
2019 Sauvignon Blanc

Our aim is to make a classically styled Sauvignon Blanc with bright citrus fruits and subtle herbs. We then build texture and complexity by aging a portion of the blend on its fine lees with regular bâtonnage and add in a single barrel from one of our favourite coopers, François Frères.
2019 Gewurztraminer

SMALL LOT S E R I E S
By picking early, we captured the floral aromatics inherent to Gewürztraminer while retaining a bright freshness that is so easy to lose with this variety. We then worked to build texture in the cellar by aging a portion sur lie, instead of relying on residual sugar, as our aim was to make a bone dry style.
 PRICE: $22.00 available online 
2019 Viognier

With diligent vineyard management, we were able to bring in gorgeous looking fruit at harvest even after a challenging, wet September. This meant we could use a little bit of skin contact for heightened aromatics and also have the fruit ripeness and weight to support aging in three beautiful Sansaud barrels.
2019 Moscato Frizzante

We wanted to produce a Moscato, but we wanted to do it our way: just barely off-dry, lightly effervescent, with moderate alcohol. It had to be food friendly and, of course, have Muscat's floral aromatics, but we also wanted a notch more complexity. So, we blended three varieties of Muscat, with a portion undergoing a wild fermentation.
2019 Saignée

For us, the saignée method is all about harvesting Bordeaux varieties at phenolic ripeness, avoiding unripe, green characteristics, and then treating the fruit as gently as possible. The great mouthfeel is a result of sur lie aging, with a clean, bone dry finish that lingers with ripe red berry fruit.
What pairs better with wine? Don't want to cook? Delicious Play-To-Go Menus. Play Estate Winery & Bistro have you covered with delicious menu items. More details here.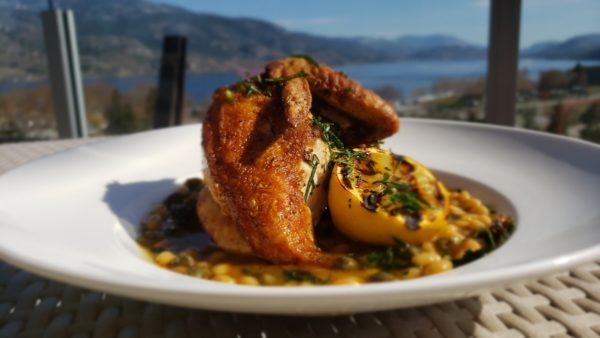 Available through Play-To-Go, with convenient online ordering at playwinery.com/play-to-go.
Our Story
Play Estate Winery has been a passion project for the Pechet Family (Stagewest Hospitality brand). For years the group of business partners discussed opening a winery in the picturesque Okanagan region. The ideal location was found in the Skaha Hills Development overlooking Skaha Lake.
This was the moment Play Estate Winery was born!
Play Estate Winery features an iconic modern architectural construction which houses a wine shop, tasting bar and bistro with Penticton's finest view. Beautifully accenting around the facility, Play features a 14 acre vineyard consisting of wine varietals such as Cabernet Franc, Cabernet Sauvignon, Merlot, Sauvignon Blanc, Muscat, and Viognier.
Stage West Hospitality and our Team are proud to present the Winery and look forward to showcasing our crafted varietals. We welcome all visitors to browse our website or join us on site to enjoy a true Okanagan experience!
About Play Estate Winery & Bistro
Since 1944, the Pechet family has never wavered from its commitment to delivering warm service and exceptional experiences, with three generations of hospitality and entertainment excellence in Western Canada. Today, the family brings the same commitment to Play Estate Winery & Bistro. Minutes from Penticton, Play thoughtfully farms estate vineyards on the Wild Horse mountains overlooking Skaha Lake. By working with windswept mountain fruit, Winemaker Stephanie Bryers produces elegant, textural wines that evoke contemplation. Come to taste, stay to eat, and escape in the beauty of the South Okanagan.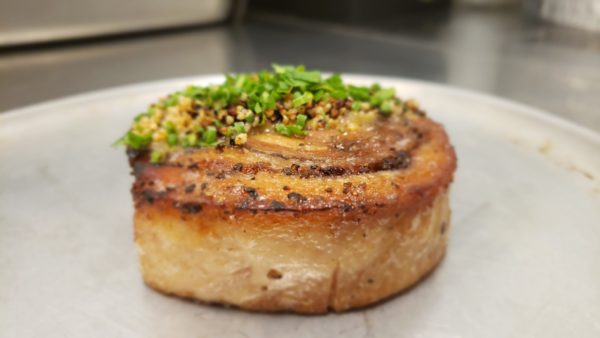 Available through Play-To-Go, with convenient online ordering at playwinery.com/play-to-go.
Tasting notes and bottle shots provided by Geoffrey Moss, Lithica Wine Marketing. Rosemary Chicken, Porchetta, and feature image courtesy of the winery.