Welcome Sandhill to #ShiptoSip with these three new releases, all well priced and ready to be delivered to your door.

Long time favourites that are perfect for the patio or the dinner table. Bring on Spring! Available to order online now for your sipping pleasure.
2019 BC VQA Rosé

BLEND
Gamay Noir (81%), Merlot (13%) and Sangiovese (6%)
FLAVOUR PROFILE
A delicate pink grapefruit in colour.
This Rosé begins with a summer pretty aroma of wild strawberry, crab apple, white peach and melon.
At first taste, expect a refreshing and juicy wine that is just off-dry with fruity flavours of tangy red berries, red apple and Rainier cherry, then finishing dry, with notes of pomegranate, red berry, white currant, pink grapefruit and a touch of earthiness.
Excellent with tapas; antipasto plates; feta bruschetta; whole grain summer salads; buffalo mozzarella and tomato salad; Greek salad; grilled salmon; crab cakes; grilled calamari; pissaladiere; Margherita pizza; grilled pork tenderloin; feta cheese; Tourtiere with tangy chili sauce.
2018 Chardonnay 2018 

FLAVOUR PROFILE
Clear and bright with a straw-yellow hue and a bouquet of red apple, lemon, toasty oak, spice, vanilla bean and lemon custard.
A full-bodied Chardonnay with a smooth, slightly rich mouth-feel, and flavours of apple, pear, citrus and biscuit. The long lingering finish has flavours of grilled lemon, spice and delicate oak. Serve not overly chilled at 14 to 16°C with baked halibut; mushroom risotto; creamy pasta with smoked salmon; turkey pot pies; puff pastry wrapped chicken or salmon; pork chops marinated with Dijon and tarragon; grilled chicken with a yogurt smoked paprika marinade; salmon quiche; creamy potato dishes.
2018 Sauvignon Blanc 

FLAVOUR PROFILE
Clear and bright with a fresh, clean aroma of peach, pink grapefruit, gooseberry and site-specific minerality. This light to medium-bodied Sauvignon Blanc has a refreshing mouth-feel and flavours of grapefruit, gooseberry, lime and lemongrass. Grassy herbal notes and pink grapefruit sing on the finish.
A fabulous spring and summer sipper. Or pair with pan-fried fish filets with fresh herbs; herbed pasta salad; asparagus salads; cool refreshing gazpacho; basil pesto on pasta or chicken; halibut with a corn, cucumber and tomato relish; goat cheese appetizers; spinach quiche; spring pea risotto.
Sandhill Wines – 
Since 1997, Sandhill has been a prominent player in the BC wine industry. Its wines are made from one of six BC vineyards, each with its own unique characteristics and grower techniques, contributing to a truly distinct taste and aroma. With 20 varietals including Rosé and unique Italian varietals such as Barbera and Sangiovese, Sandhill offers wine drinkers a full experience with a range of options to choose from. Link to their Instagram 
here
.
Sandhill is offering free shipping on purchases with no minimum order right now. Shop online at www.sandhillwines.ca or call the winery at 250-979-4211.
THE SINGLE VINEYARD PHILOSOPHY
HOW A TRULY UNIQUE WINE ENDS UP IN YOUR GLASS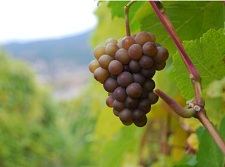 Each bottle of Sandhill wine is made from grapes that come from one of six unique BC vineyards – Sandhill Estate, King Family, Phantom Creek , Osprey Ridge, Hidden Terrace and Vanessa Vineyard. Each vineyard possesses a unique combination of soil composition, slope, sun exposure and drainage.
As well, each vineyard manager employs techniques that bring subtle influences into the growing environment. These one-of-a-kind conditions inevitably produce grapes with unique characteristics.
This, in turn, provides us with the opportunity to create a wine that's truly distinct. In the winery, a non-interventionist approach allows the character of the fruit to shine through in the wine. This allows the complex, subtle, unique character of each vineyard to reveal itself in your glass. Explore our wines.
Tasting notes, bottle shots, information and image courtesy of the winery.