Lillooet and Lytton, two of the hottest places in B.C. Lillooet's first winery, Fort Berens, is also on a hot streak, it's just for more than climate, although the cool summer nights also play a factor in the success of grape growing in this region.
We think you'll be as excited as we are about these new releases that are available to #ShiptoSip right to your door for your sipping pleasure.
Pinot Noir Classic 2018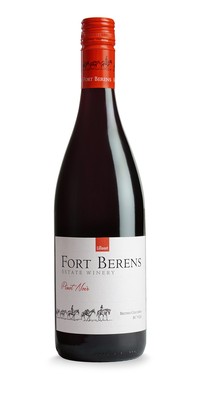 Wine Profile
Tasting Notes
After you decant this wine, savour the deep and intensely aromatic notes of cherries and berries with a hint of pepper in your glass. On the palate, this complex wine is beautiful with a lingering, red fruit finish.
Winemaker Notes
Made from estate-grown Pinot Noir as well as fruit from the Similkameen and West Kelowna. This Pinot Noir was partially fermented with carbonic maceration and aged in French oak barrels for 9 months. The 2018 vintage yielded a good crop with a slightly higher yield than normal. The long, warm summer allowed the fruit to ripen slowly, producing fantastic Pinot Noir. The colour is light, and the flavour is complex and long. This wine is fermented with natural yeasts that occur in the winery and vineyards.
Food Pairing Notes
Pair this delicate food-friendly Pinot Noir with a grilled salmon or a hearty stew.
Riesling 2019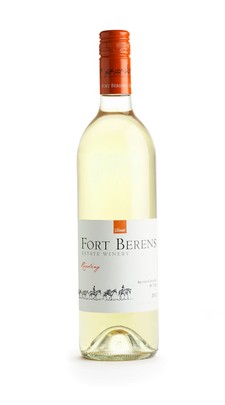 Wine Profile
Tasting Notes
On the nose, this bright and lively Riesling has notes of pineapple, lychee, honey, and fresh cut grass. It is beautifully balanced with flavours of Honeycrisp apples, pear, lemon zest, and orange citrus.
Winemaker Notes
This terroir driven Riesling was made with grapes from Oliver, Vernon, and the Similkameen Valley. Our winemaker stopped fermentation by drastically lowering the core temperature of the wine until it was no longer active. This left just enough residual sugar to balance the higher acid levels traditional in this variety.
Food Pairing Notes
Pair this versatile wine with spicy curry dishes, jambalaya, tapas, or sushi rolls with wasabi.
This wine is ready to drink now, or it can be cellared for up to 5 years.
Pinot Gris 2019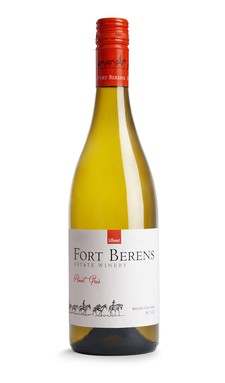 Wine Profile
Tasting Notes
Savour the intense aromas of pear, Granny Smith apples, lemon zest, citrus blossom, and a touch of vanilla in your glass. On the palate, enjoy flavours of juicy mandarin oranges, kiwi, and floral notes with a crisp, zesty finish.
Winemaker Notes
Made predominantly with estate grown Pinot Gris grapes with the remainder from vineyards in Lytton, Keremeos, and Similkameen Valley. Whole cluster pressed, then fermented in smaller batches using cultured yeasts in cooler temperatures. 10% was barrel aged which gives it a slight vanilla aroma. This method created wonderful aromatics and a balanced, lengthy finish.
Food Pairing Notes
Pair this wine with an alfredo pasta, creamy Caesar salad, or shellfish such as buttered lobster or prawns.
This wine is ready to be enjoyed now, or you can cellar it for 2-3 years.
Rosé 2019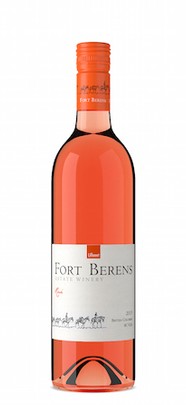 Wine Profile
Tasting Notes
With cranberry, watermelon, raspberry, spice, and intense floral aromas, our Rosé is perfectly balanced to enjoy in the summertime. Flavours of crab apple, cherry compote, and strawberries and cream linger on the palate with a deliciously, long finish.
Winemaker Notes
Five clones of Pinot Noir grapes, all from our estate vineyard, were crushed together and allowed to sit on the skins for 48 hours. The free run juice was removed and combined with some light press fraction. The juice was then fermented at between 11 and 13 degrees in order to retain the vibrant fruit flavours.
Food Pairing Notes
Pair this wine with BBQ salmon, pulled pork, bacon wrapped scallops, or a tuna salad de nicoise.
This wine is ready to be enjoyed now or over the next 1-2 years.
Lillooet's first winery
Our tasting room is open daily from 10am-6pm. We are also offering VIP tours & tastings on weekends for small exclusive groups. Please call ahead to make reservations for the VIP tour & tasting.
The Kitchen at Fort Berens is open daily Thursdays through Mondays from 12pm – 4pm. There is very limited seating, so please call ahead to make a reservation.
Farm to Table: Discover Lillooet's regional cuisine featuring fresh, local ingredients and classic, old-world techniques. Come experience our warm hospitality, award-winning wines and the finest bounty from Lillooet.
The Kitchen at Fort Berens offers patio seating with stunning vistas of our vineyards, the Fraser Benchlands and the Coast Mountains. We invite you to come and savour our wine and food pairings.
Our Wines
We strive to craft a portfolio of balanced and distinctive wines, honest and pure, that reflects the unique terroir of this new region and the spirit of the winemaker. Offered at a fair price, our wines are accessible for a broad audience and allow for outstanding food pairing.
Tasting notes, bottles shots, image and information provided by Kim Lawton, DogLeg Marketing & Business Solutions.