AMPERSAND DISTILLING CO. AND RAIN OR SHINE TEAM UP TO SERVE SWEET TREATS FOR NATIONAL VERMOUTH DAY
Family-owned distillery and Vancouver's favourite fresh, natural ice cream shop create Vermouth-infused sorbet
One of the best things about Vancouver in the summer is enjoying a sweet ice cream cone in the sun. This year, ahead of National Vermouth Day on June 19, Vancouver's Rain or Shine Ice Cream has teamed up with Ampersand Distilling Co. to create a vermouth-infused basil, lime sorbet made with Ampersand's Imperative Dry Vermouth (and a splash of Ampersand Gin). Starting today, ice cream fans can line up at Rain or Shine's three shops across Vancouver to try this new refreshing summer recipe.
Ampersand is a family-owned distillery located in the Cowichan Valley. Using only B.C.-grown wheat, the distillery creates small-batch spirits made for cocktail connoisseurs. The 2020 release of Ampersand's Imperative Dry Vermouth, made in collaboration with
Rathjen Cellars
, is crafted with a blend of Ortega and Petite Milo grapes with the addition of Schonberger. This award-winning aperitif is also infused with wild-harvested botanicals, including wormwood – sourced from the family's five-acre organic farm – orange peel, cardamom, roasted dandelion root and coriander. The result is a complex blend with pops of floral notes.
Ampersand has a commitment to using local ingredients making Rain or Shine the perfect partner, whose coveted ice cream is made using natural, sustainable and locally-sourced ingredients. Ampersand and Rain or Shine's delicious summer-fresh sorbet was inspired by a cocktail created by The Mackenzie Room, a longstanding partner of Ampersand's.
For those who want to recreate the taste of Rain or Shine's newest seasonal flavour, try crafting the Bea Arthur, a cocktail recipe developed by The Mackenzie Room for Ampersand.
Bea Arthur
<●      2 oz Imperative Dry Vermouth●      ¾ basil syrup
●      6 leaves of fresh basil
●      ¼ oz lime
Shake all ingredients on ice; double strain into Collins glass; fill with crushed ice and top with soda.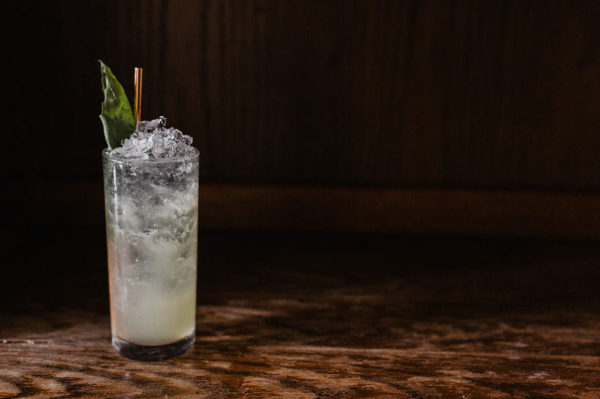 Rain or Shine's
Basil Lime Vermouth
is available in all three locations starting today until quantities last. Hours of operation are Wednesday–Sunday from 12–10 p.m. Make sure to visit on June 19 for National Vermouth Day to celebrate in the most delicious way possible. For those looking to try Ampersand's full line up, spirits are available at select liquor stores across the province as well as
online
. For more information, visit
ampersanddistilling.com
and
rainorshineicecream.com.
About Ampersand Distilling Co.
Ampersand Distilling Company is a family founded craft distillery located on a five-acre organic farm in the Cowichan Valley. Though trained as engineers, father-son duo Stephen and Jeremy Schacht have used their knowledge of science and traditional distilling techniques to create a handcrafted distillery where they can make handcrafted spirits. Like the Ampersand, the team are all about bringing things together: ingredients and techniques; science and art; tradition and innovation. Ampersand Distilling Co. makes delicious spirits designed to be a staple on your bar.
Ampersanddistilling.com
.
About Rain or Shine Ice Cream
Rain or Shine is a family-owned Vancouver-based ice cream shop born from a passion for sweet treats and a commitment to using locally-sourced and sustainable ingredients. Owners Josie and Blair bought an ice cream maker in 2011, spending many hours creating fun and flavourful scoops for friends and family. This hobby turned into a successful business in 2013 when Rain or Shine opened its first store. Through fresh and natural recipes, Rain or Shine aims to bring smiles to ice cream lovers across the city.
Rainorshineicecream.com.
Media release and images provided by Avery Nicholson, Avenue PR.