Purely Canadian Refreshments for Your Canada Day Celebration!
Did you know that John Cabot was the first European to discover Canada? During his trip, he came across a world full of richness, cultures, and flavours. In honour of his adventurous spirit and discoveries, we offer you three different ways to enjoy Cabot Trail Maple Cream the delicious taste of pure Canadian maple syrup on this national holiday, and all summer long.
Whether you are planning on hosting a BBQ by the pool or eating marshmallows around a fire pit, Cabot Trail Maple Cream is perfect on ice, in coffee and in cocktails.
Maple Iced Coffee
Cool down with a tasty iced coffee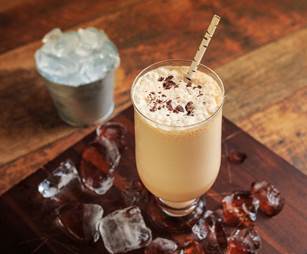 Ingredients
45 ml (1½ oz.) Cabot Trail Maple Cream
150 ml (5 oz.) milk
Fresh coffee cooled
Ice cubes
Method
Prepare fresh coffee, then let it cool down.
Fill the glass with ice cubes and pour in the Cabot Trail Maple Cream.
Pour the cooled coffee.
Stir all the ingredients with a spoon.
Garnish with foamed milk.
Maple Poptail
Best enjoyed in the sun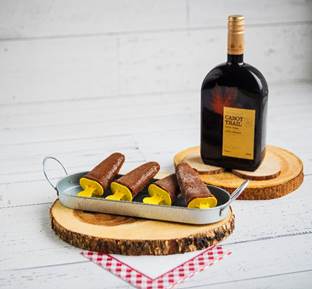 Ingredients
60 ml (¼ cup) Cabot Trail Maple Cream
430 ml (1 ¾ cup) cold milk
1 pack of instant chocolate pudding
Popsicle moulds
Method
Prepare the chocolate pudding as directed, replacing 60 ml (¼ cup) of milk with Cabot Trail Maple Cream.
Pour into the moulds.
Freeze for four hours.
Canadian Coffee
Stay warm after sundown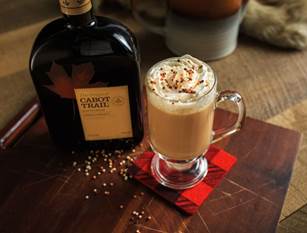 Ingredients
30 ml (1 oz.) Cabot Trail Maple Cream
Hot coffee
Chantilly cream
Chocolate pearls (optional)
Method
In a coffee cup or a toddy glass, pour in the Cabot Trail Maple Cream.
Top up with hot coffee.
Garnish with Chantilly cream and chocolate pearls.
Follow Cabot Trail on Facebook & Instagram.
Happy Canada Day!
Media release and images provided by Chloé Chagnon, Massy Forget Langlois relations publiques