FAIRMONT HOTEL VANCOUVER SETS REOPENING DATE FOR JULY 3, 2020
Fairmont Hotel Vancouver, downtown Vancouver's "Castle in the City," announced today that the hotel will reopen its doors to guests and visitors on Friday, July 3, 2020. The hotel closed on March 21, 2020, in an effort to support halting the spread of the COVID-19 pandemic, marking the first time the doors were closed in the hotel's 80 years of operation. 
"Our top priority remains the safety, care and wellbeing of our Fairmont Hotel Vancouver family. Welcoming, safeguarding and taking care of others is at the very heart of what we do and who we are," said Adam Laker, General Manager of Fairmont Hotel Vancouver. "This is an important moment in Vancouver as the community looks to continue reopening the city. The Fairmont Hotel Vancouver team remains committed to continuing to create lasting memories for both locals and visitors alike, while keeping our guests and employees safe by preventing the spread of COVID- 19 – partnering with top experts to implement new standards of safety and enhanced operational protocols and procedures which are among the most stringent in the hospitality industry."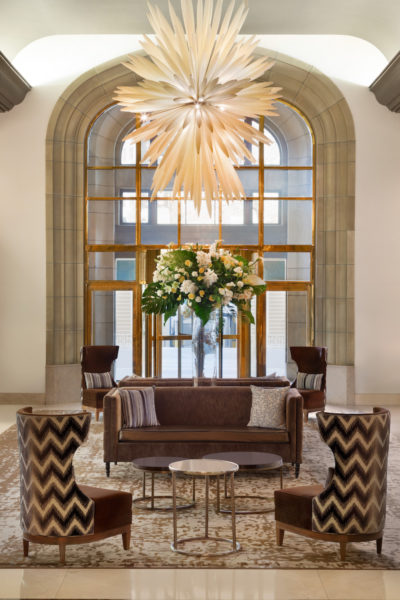 The new operational standards being implemented at Fairmont Hotel Vancouver and at Fairmont properties across North & Central America were developed and vetted by a team of expert advisors to ensure maximum efficacy in preventing the spread of all viruses and pathogens, including COVID-19, with oversight by Bureau Veritas, a world leader in testing, inspections and certification; Dr. Amesh Adalja, Senior Scholar at the Johns Hopkins University Center for Health Security & fellow with the Infectious Diseases Society of America; and Ruth Petran, Ph.D., CFS, Senior Corporate Scientist, Food Safety and Public Health, for Ecolab, global leaders in cleaning and hygiene, and trusted advisors to the CDC. 
At each touchpoint along the guest journey through Fairmont Hotel Vancouver, extensive measures are being taken to protect guests and employees. Standards such as physical distancing; mandatory screening for all guests and employees, including a temperature check; masks provided to guests and worn by all employees; a 48-hour "settling period" for occupied rooms post-departure; increased frequency of cleaning & disinfecting, with a focus on high-touch points; and continued use of EPA registered disinfecting chemicals, proven effective in preventing the transmission of COVID-19. Hands-on training for all employees, a dedicated on- property rollout committee and a formal audit program, validated under the global ALLSAFE Cleanliness label, ensure initial and continued compliance.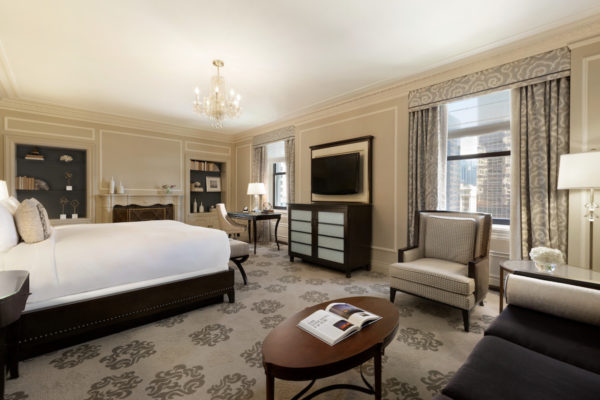 To celebrate the reopening of the hotel, Fairmont Hotel Vancouver will be offering a Stay Close offer that features one complimentary night with every night booked. This offer can be booked until July 16 and is available for stays through December 31, 2020, giving the opportunity for guests to books stays further in the future. 
In order to ensure travelers can book with confidence, flexible rates are always available for booking, allowing change or cancellation up to 24 hours in advance of arrival. For guests who have booked a non-flexible rate directly with Fairmont Hotel Vancouver for travel through June 30, 2020, the hotel has adopted more flexible modification and cancellation policies to help guests and clients shift their travel plans as needed. For more information, please call the hotel directly at 604.684.3131. 
About Fairmont Fairmont Hotels & Resorts is where occasions are celebrated and history is made. Landmark hotels with unrivalled presence, authentic experiences and unforgettable moments have attracted visitors to Fairmont and its destinations since 1907. The Plaza in New York City, The Savoy in London, Fairmont San Francisco, Fairmont Banff Springs and Fairmont Peace Hotel in Shanghai are but a few of these iconic luxury hotels, 
forever linked to the special places where they reside. Famous for its engaging service, grand public spaces, locally inspired cuisine and celebrated bars and lounges, Fairmont promises a special brand of thoughtful luxury that will be remembered long after any visit. With a worldwide portfolio of more than 75 hotels, Fairmont also takes great pride in its deep community roots and leadership in sustainability. Fairmont is part of Accor, a world-leading augmented hospitality group offering unique experiences in 5000 hotels and residences across 110 countries. 
About ACCOR Accor is a world-leading augmented hospitality group offering unique experiences in more than 5000 hotels and residences across 110 destinations. The Group has been acquiring hospitality expertise for more than 50 years, resulting in an unrivaled portfolio of 39 hotel brands, from luxury to economy, supported by one of the most attractive loyalty programs in the world. ALL, Accor Live Limitless is a daily lifestyle companion that integrates rewards, services and experiences bringing value to everyday life inventing a completely new aspirational way to live limitless. Accor is deeply committed to sustainable value creation and plays an active role in giving back to planet and community via its Planet 21 – Acting Here program and the Accor Solidarity endowment fund, which gives disadvantaged groups access to employment through professional training. Accor SA is publicly listed on the Euronext Paris Stock Exchange (ISIN code: FR0000120404) and on the OTC Market (Ticker: ACRFY) in the United States. For more information visit accor.com. Or become a fan and follow us on Twitter and Facebook.
Media release and images provided by Casey Banks, Fairmont Hotels.