OUT WITH THE OLD AND IN WITH THE NEW: CELEBRATE NEW YEAR'S EVE AND ENJOY FESTIVE EXPERIENCES TO RING IN THE NEW YEAR AT ACCOR PROPERTIES ACROSS CANADA
Accor knows the importance of celebrating new beginnings,  especially in the context of this past year. That's why properties across Canada are ringing in  the New Year with unforgettable celebrations and experiences, from food and beverage  offerings to staycation packages and more!  
ALBERTA  
Fairmont Chateau Lake Louise  
New Year's Eve Luminaria:

Fairmont Chateau Lake Louise is inviting guests to celebrate the New Year in the serene landscape of Banff National Park with the hotel's magical  outdoor lantern event on December 31

st.

Throughout the day, guests will be encouraged  to write down their best wishes for 2021 on their own lantern, which will be released in the sky between 10:00 PM to 12:30 AM.  

New Year's Eve Ice Skating Live Show:

Guests of the hotel are invited to join Fairmont  Chateau Lake Louises' talented figure skaters for a live show on one of the most iconic  rinks in the world.  

Peaceful New Year's Eve:

Those looking for a relaxing and quiet celebration are invited  to the magical Ice Castle on Lake Louise. Surrounded by the glowing mountains, reflect  on 2020 and make a personal wish for the New Year. The skating rink will remain open  for guests until 12:30 AM.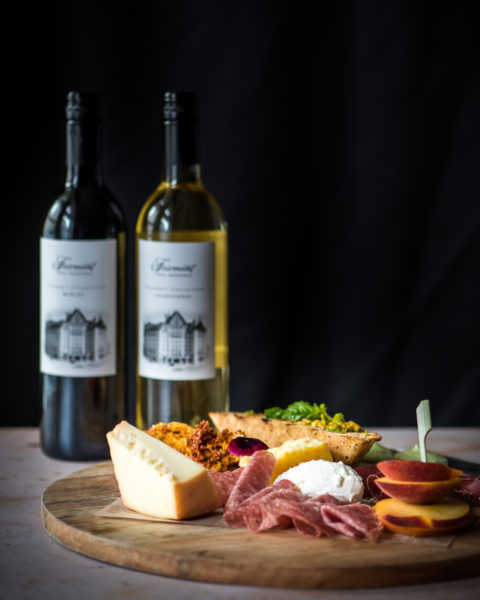 Fairmont Hotel Macdonald 
Holiday Suite Package:

Plan a getaway to Edmonton's castle to ring in the New Year in one of the hotel's spacious and luxurious suites. Offer includes daily in-room breakfast  for two and valet parking for one vehicle. Available until January 31, 2021 starting at  $599 based on double occupancy in a suite category.

 

New Year's Dining Experiences:

Bid farewell to 2020 and celebrate a New Year to come

with a New Year's Eve Dinner and New Year's Day Brunch, available for curbside pick up.

Click

here

for the full menu and order details. Orders must to be placed 2 days in  advance. Call (780) 777-9818 to place your order. Credit card required at time of order.  
QUÉBEC  
Fairmont Le Château Montebello  
New Years' Eve Package:

Celebrate the New Year with fun and safety in mind. The New  Year's Eve Package includes overnight accommodations on December 31, New Year's  Eve dining including cocktails and dinner, New Year's Day grab-and-go continental  breakfast and family-style brunch at Aux Chantignoles restaurant, gratuities on meals,  surprise celebratory package and fun-filled holiday activity programming. Rates start at  $979 per night based on double occupancy. 
Fairmont Le Château Frontenac  
Holiday Getaway:

Couples and families are invited to celebrate with the Holiday  Getaway package, including festive in-room dinning, deluxe continental breakfast in  bed and all gratuities. Available between Saturday, December 19, 2020 and Saturday,  January 2, 2021. Starting at $599, based on double occupancy.

 
Sofitel Montréal  
New Year's Meal To-Go:

Enjoy a special Holiday menu available for take-out or delivery  this New Year's. The menu, which is made for two to enjoy, includes regional favourites  including Jerusalem artichoke velouté, Renoir "coquille Saint-Jacques", stuffed Turkey,  seasonal vegetables and individual black forest cake.  
ONTARIO  
Fairmont Royal Hotel  
Golden New Year's Eve

: Ring in the New Year with a luxurious stay on Fairmont Royal  York's Gold Floor. Guests can enjoy an evening of celebration with the hotel's Golden  New Year's Eve package, which includes one bottle of Moët Champagne, two champagne  flutes, evening canapes, and a selection of Delysées fine pastries. Wake up to 2021 with  a deluxe breakfast delivered right to your door as well as a late check out at 3 PM.  Guests will also have access to the private 18

th

floor Fairmont Gold Lounge. Offer  available between Thursday December 31, 2020 and Friday, January 1, 2021 starting at  $749 per night, based on double occupancy. 
New Year's Eve To-Go:

Enjoy a celebratory night at home with CLOCKWORK's New  Year's Box for two. Each box includes one bottle of Moët Champagne, two champagne 
flutes, box of Delysées caramel cylinder, 3 mini mix eclairs, a box of 5 mix macarons and more for $199. Order before 2:00 PM December 29 for December 31 pick-up.  
BRITISH COLUMBIA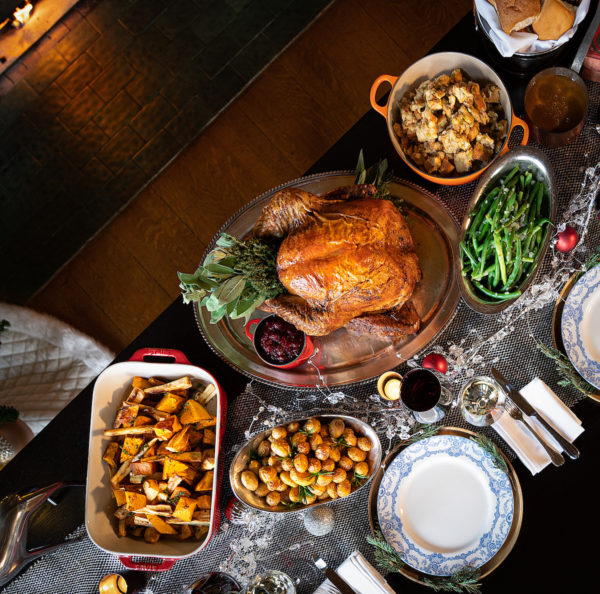 Fairmont Empress  
New Year's Eve Dinner in Q:

Usher in the New Year with a magical and delicious evening  in Q Restaurant. Choose from a three-course early seating at 5:00 PM or five-course late  seating starting at 8:00 PM. Early seating starts at $119 per person, 50% off for children and +$60.00 for wine pairings. Click

here

for the full menu. Late seating starts at $219 per person, 50% off for children, and +$90.00 for wine pairings.

  

New Years' Eve To-Go:

Those looking to enjoy a stress-free celebratory meal from the  comfort of their own home can choose from an array of options including black pepper  grilled beef satay or smoke salmon and potato blini, delectable cheese platters and  decadent dessert petit fours. Click

here

for more details. Priced at $375 and serves six  to eight people.  

New Years' Eve Prime Rib To-Go:

Leave the cooking to the culinary team with a  delicious three-course prime rib dinner to-go with all the fixing for four people including  slow roasted prime rib of beef, Yorkshire pudding, herb and garlic roasted new potatoes  and more. Priced at $280, serves four people.

 
Fairmont Waterfront 
New Year's Eve Dinner

: Ring in 2021 with an elaborate seafood spread and decadent  dessert at Fairmont Waterfront's ARC Restaurant. This unforgettable dining and live  music experience captures the allure of West Coast life with its snow-capped mountain  and harbour views. Enjoy the flavours of the ocean to the stories of local farmers with  Chef Michael Pagnacco's five-course menus. Offered at $139 for adults, no children  pricing available on New Year's Eve. 
Fairmont Hotel Vancouver 
New Year's Eve Dining:

Enjoy New Year's Eve at Fairmont Hotel Vancouver's Notch8  Restaurant & Bar with a three-course dinner from 6:00 PM to 9:00 PM. Menu includes  indulgent dishes like burrata, foie gras torchon, striploin, sablefish, agnolotti, and water  apple cake a as well a complimentary glass of bubbly to ring in the New Year. Maximum  number of guests per table is six. Limited à la carte menu will also be available. Offered  at $129 per adult, $64.50 per child (not inclusive of tax & gratuities). 

New Year's Eve To-Go:

Stay home with your bubble and bid farewell to 2020 in style  with Notch8's to-go options, including canapes kits and charcuterie grazing boards,  available for pick-up on December 30 or 31.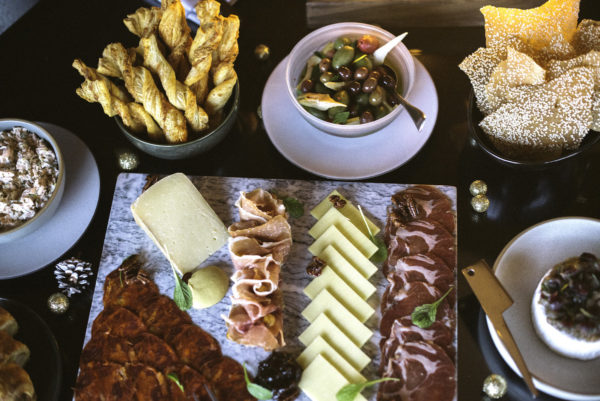 Fairmont Pacific Rim  
New Year's Eve To-Go

: Let the culinary team at Fairmont Pacific Rim do the cooking  this year. NYE To-Go includes all of the cocktail party provisions to ring in the New Year,  including a spread of hot and cold canapés, cheese and charcuterie boards, and dips.  Elevate your NYE experience with add-ons including pinche tacos, albacore tuna tataki,  northern divine caviar and more. Available on December 31, 2020 starting from $180  per to go order, serves four to six guests. Pick-up available on December 31 from 10:00 
AM to 3:00 PM. Orders must be placed by December 28 at 12:00 PM. 
Earlier in the year, Accor introduced cleanliness protocols and hygiene safeguards at its hotels worldwide  through the Group's ALLSAFE cleanliness label developed with the support of Bureau Veritas, a  recognized world leader in testing, inspections and certification services. To offer additional reassurance  to travelers as they head out on new adventures, Accor properties in North & Central America feature  enhanced protocols and procedures implemented through its ALL Safe & Well program – a comprehensive  health and safety program addressing every part of the customer journey. All protocols and standards  are reviewed and evaluated regularly to ensure relevance and maximum efficacy, and are subject to vary  by hotel and change based on the guidance of the WHO, CDC & PHAC, AHLA & USTA, and local health  and government authorities. Additional information about ALL Safe & Well can be found online at  www.allsafeandwell.com. 
We strongly encourage reservations in advance. Terms and conditions vary by property. Other  restrictions may apply. 
About Accor 
Accor is a world leading hospitality group consisting of more than 5,000 properties and 10,000  food and beverage venues throughout 110 countries. The group has one of the industry's most  diverse and fully-integrated hospitality ecosystems encompassing luxury and premium brands,  midscale and economy offerings, unique lifestyle concepts, entertainment and nightlife venues,  restaurants and bars, branded private residences, shared accommodation properties, concierge  services, co-working spaces and more. Accor also boasts an unrivalled portfolio of distinctive  brands and approximately 300,000 team members worldwide. Over 65 million members benefit  from the company's comprehensive loyalty program ALL – Accor Live Limitless – a daily lifestyle  companion that provides access to a wide variety of rewards, services and experiences. Through  its Planet 21 – Acting Here, Accor Solidarity, RiiSE and ALL Heartist Fund initiatives, the group  is focused on driving positive action through business ethics, responsible tourism,  environmental sustainability, community engagement, diversity and inclusivity. Founded in  1967, Accor SA is headquartered in France and publicly listed on the Euronext Paris Stock  Exchange (ISIN code: FR0000120404) and on the OTC Market (Ticker: ACRFY) in the United  States. For more information visit group.accor.com or follow Accor on Twitter, Facebook,  LinkedIn and Instagram.  
For more information and reservations visit accor.com or all.accor.com 
Media release and images provided by Sydney Torgov, Chimera Collective