Patiotown brings more outdoor patio seating to Vancouver than ever before as well as bike valet services
Gastown announces the launch of Patiotown, Vancouver's largest patio district, with over 20 patios and close to 500 outdoor seats now open to the public.
The initiative, led by the Gastown BIA, comes in response to the huge demand for outdoor seating in Vancouver. In addition to the draw of the Murals of Gratitude outdoor exhibit and Gastown's open boutiques and art galleries, Patiotown will also provide a complimentary bike valet service available from 5PM-11PM every Friday and Saturday throughout the summer, meaning Vancouverites can enjoy stress-free summer evenings.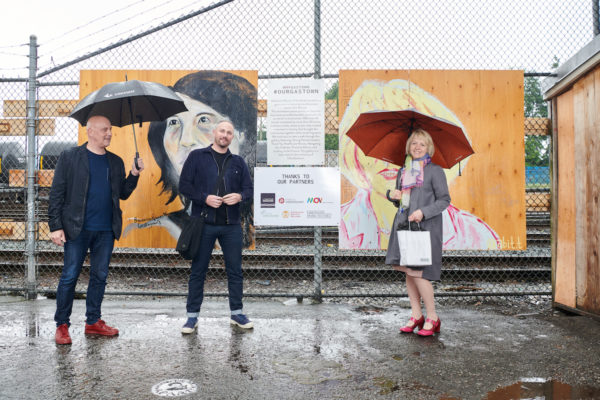 Last week the Gastown BIA also announced the Murals of Gratitude Exhibition which opens this week. This free, public gallery honouring the healthcare heroes who helped us through the pandemic will be located at Carrall St and Water St. The outdoor gallery is made up of murals created for the shops of Gastown earlier this year by over 40 local artists.
Speaking about the announcements, Walley Wargolet with the Gastown BIA said, "There is a visible appetite for us to be able to enjoy good food, drink, art and entertainment with friends in a safe way after a long and challenging few months of distancing. That's why we've worked with countless partners, members, and the City to bring Patiotown to life for Vancouverites.
"We also saw an incredible response to the Murals of Gratitude when they popped up around Gastown during COVID19. What started as a grassroots initiative quickly gained momentum and now, we're excited to invite the public to come check out the artworks that honour healthcare heroes, the resilience of our community, and the artists that brought light to an otherwise dark time."
The Murals of Gratitude Exhibition has been curated by the Museum of Vancouver and was made possible by Lowtide Properties which funded the restoration and conservation of the pieces as well as installation of the gallery, Vancouver Fraser Port Authority which provided the backdrop for this exhibition, the City of Vancouver, CP Rail, and Vancouver Mural Festival.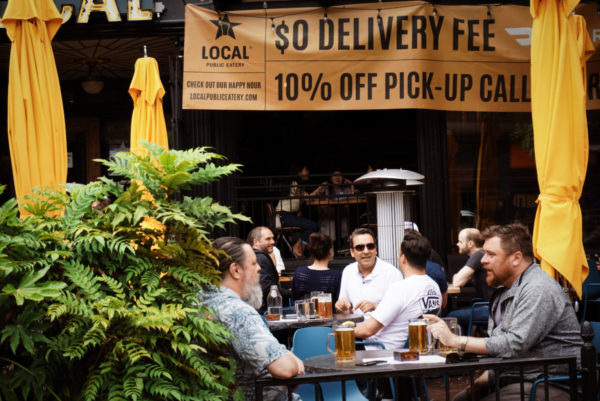 Patiotown and the Murals of gratitude will run throughout the summer, with additional alfresco living, dining, entertainment and art options coming to Gastown's Maple Tree Square.
For more information, visit @mygastown on Instagram.
ABOUT GASTOWN BUSINESS IMPROVEMENT SOCIETY
The Gastown Business Improvement Society (GBIS) is a non-profit association created in 1989 as an organizing mechanism used by business owners and commercial property owners to work together to promote and enhance Gastown's unique assets, improve conditions for businesses operating in the area and improve the quality of life for those who work in and visit the area (BIA – Business Improvement Area). The GBIS is governed by a volunteer board of directors composed of both property and business owners from within the area who represent a broad range of members and community stakeholders.
Media release and images provided by Orna Daly, Yulu Public Relations