The New Kiwi Starfruit Starbucks Refreshers® Iced Beverage is Here Just in Time for Peak Summer Sipping
While Canadians' travel plans may be on hold for a while, Starbucks is bringing flavours of the tropics to customers this summer with a delicious, new iced beverage – the Kiwi Starfruit Starbucks Refreshers.
Launching this week, the new Kiwi Starfruit Starbucks Refreshers is a lightly caffeinated beverage, full of bold tropical flavour, shaken with ice. A feast for the eyes thanks to its bright green hue, the drink's pop of colour comes from a blend of fruit juice, green coffee extract and kiwi fruit inclusions mixed with water.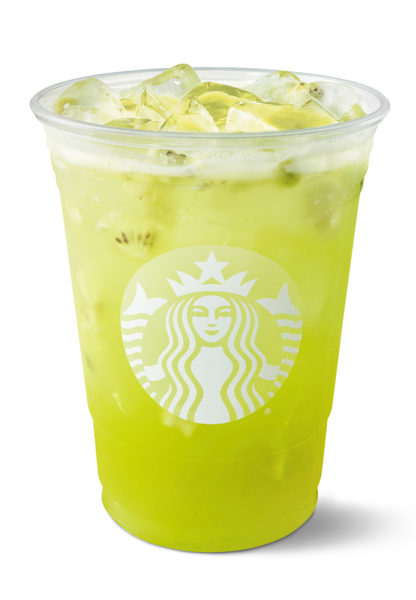 Similar to other Starbucks Refreshers, the new Kiwi Starfruit Starbucks Refreshers drink can also be customized with lemonade or coconut beverage in place of water.
Customers can order the new Kiwi Starfruit Starbucks Refreshers and the rest of Starbucks summer-inspired menu in a variety of ways that respect and promote physical distancing, including drive-thru, mobile ordering, grab-and-go, Starbucks® Delivers with Uber Eats, and dine in at participating stores. Additionally, Starbucks Canada recently announced it has begun testing Curbside Pickup in select locations.
Starbucks continues to work closely with health officials and government agencies to mitigate the spread of COVID-19. Starbucks stores are taking a number of in-store precautions to help prioritize the safety of its partner (employees) and customers, including mandatory facial coverings for all partners and customers where mandated by local laws, plexi-shields at some POS and handoff areas, and added floor guides and signage to maintain physical distancing.