In the summer of social distancing, Fresh Roots Urban Farm Society has completely transformed its annual fundraising dinner with the Schoolyard Harvest Dinner At-Home Edition on Thursday, Aug. 13, 2020. Funds generated from this highly anticipated dinner directly benefit Fresh Roots' Sustainable Opportunities for Youth Leadership (SOYL) program, which empowers youth to connect with the food on their plate by experiencing where it comes from, how to grow it and how to prepare it.
Traditionally this impressive event has been hosted as a long table dinner at David Thompson Secondary. This year, observing restrictions on large group gatherings due to COVID-19, Fresh Roots and guests will be connecting and congregating as a community online. Gathering together virtually and celebrating with a delicious summer meal composed of the best of the season's harvest in support of youth.
Fresh Roots is creating summer harvest boxes filled with everything you'll need to create a beautiful summertime dining experience to share with friends, family, or colleagues at home. The box will include fresh and chef-prepared ingredients for a simple and delicious meal and thoughtful accoutrements like wine and flowers for the table and will be available for pick-up or delivery.
Partners for the 2020 Schoolyard Harvest Dinner At-Home Edition include Legends Haul, Marquis Wine Cellars, Organic Ocean, 33 Acres Brewing Co., Saltspring Harvest, Susgrainable, and Fife Bakery with more generous donors to be confirmed in the days to come.
Guests will come together online on Aug. 13 at 6 p.m. for a celebration and program featuring kitchen tips and tricks from chefs TJ Conwi and Natasha Sawyer about how to compose their plates with the contents of their summer harvest box. Participants from the SOYL program will also share stories about their Fresh Roots experiences. Once the program concludes, guests will sign off to enjoy dinner at their own pace.
 Sustainable Opportunities for Youth Leadership participants at the 2019 Schoolyard Harvest Dinner, photo Britney Gill Photography 
"There is a great need, this summer in particular, for spaces for kids and youth to safely connect and learn," explains Alexa Pitoulis, Interim Executive Director of Fresh Roots. "Our annual fundraising dinner provides critical funding which allows us to support more than 6,000 kids and youth annually—teaching them how to grow their own food, how to cook that food, and how they can engage with the land and their communities."
Schoolyard Harvest Dinner At-Home Edition tickets are on sale now, starting at $150 (plus taxes and service charges) for a dinner for two, including wine, craft beer and non-alcoholic beverage pairings and can be purchased at Eventbrite.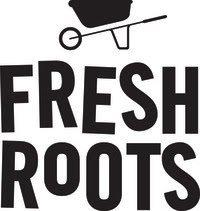 Fresh Roots Urban Farm Society
GOOD FOOD FOR ALL! Fresh Roots Urban Farm Society envisions a world where everyone has access to healthy food, land and community. This non-profit organization works to cultivate engaging gardens and programs that catalyze healthy eating, ecological stewardship, and community celebration. Fresh Roots helps schools and school districts across Metro Vancouver grow community through growing food. Working with a variety of partners and clients, it utilizes school gardens to provide opportunities for inquiry-based and cross-curricular learning, volunteering, leadership development, and job skills training, animating school communities across the Lower Mainland.
Website: freshroots.ca
Facebook: @freshrootsfarms
Instagram: @freshrootsfarms
Twitter: @freshrootsfarms
Media release and images provided by Katharine Manson, Katharine Manson Communications. Feature image: 2020 Schoolyard Harvest Dinner At Home Edition promo, image supplied by Fresh Roots
If you would like to be featured on MyVanCity.ca please email myvancityval@nullgmail.com, features are complimentary and with appreciation wine samples are accepted for review.