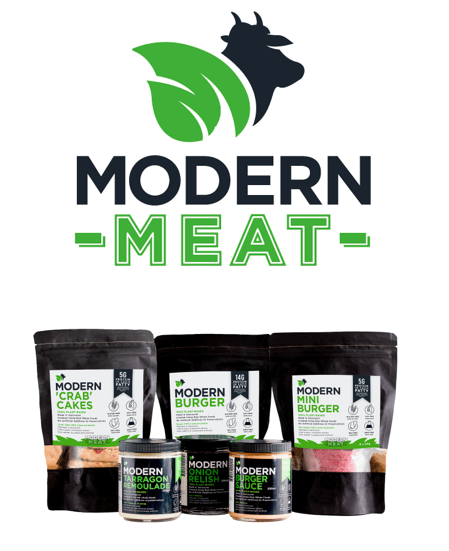 Vancouver-based premium meat alternative continues its explosive expansion with carefully selected partnerships and stockists.
Modern Meat Inc.
(CSE: MEAT) is a Vancouver-based, award-winning alternative protein company with a range of high protein, nutrient-rich, 100% plant-based foods.
Curated by in-house by some of Vancouver's top chefs including Dino Renaerts, one of the west coast's culinary leaders, each Modern Meat product is made to the highest standards in a North Vancouver kitchen facility, using natural, whole-food ingredients, with no preservatives or fillers. Unlike many other meat alternatives on the market, all Modern Meat products are also:
gluten free
soy free
nut free
non GMO
"We firmly believe in using real, whole foods to make Modern Meat products," says CEO Tara Haddad, who founded the company in 2019. Like many health-conscious Canadians, Tara was looking to make healthier choices for herself and her family, including folding meat alternatives into the weekly meal plan. Modern Meat came from her search for a product she could serve to her family.
Modern Meat was born as a passion project for Hadadd who was looking for simple, wholesome and pure protein alternatives for her husband and three young children. "When I saw the ingredients of meat alternatives in the grocery aisles, there were so many multi-syllable preservatives, fillers, and binders — not to mention soy, gluten, nuts and GMOs… All things I couldn't or wouldn't feed my family. I've always had an entrepreneurial spirit, so I decided to create the products I was looking for. After all, I couldn't be the only one, right?"
Currently, the Modern Meat portfolio is made up of Modern Burgers, Modern Mini Burgers, Modern Meatballs, Modern Crumble, and the white, root-vegetable-based Modern 'Crab' Cakes. Three sauces were also created specifically for certain products: Modern Burger Sauce and Modern Onion Relish (conceived to pair with the Modern Burger) and Tarragon Remoulade (to pair with Modern 'Crab' Cakes).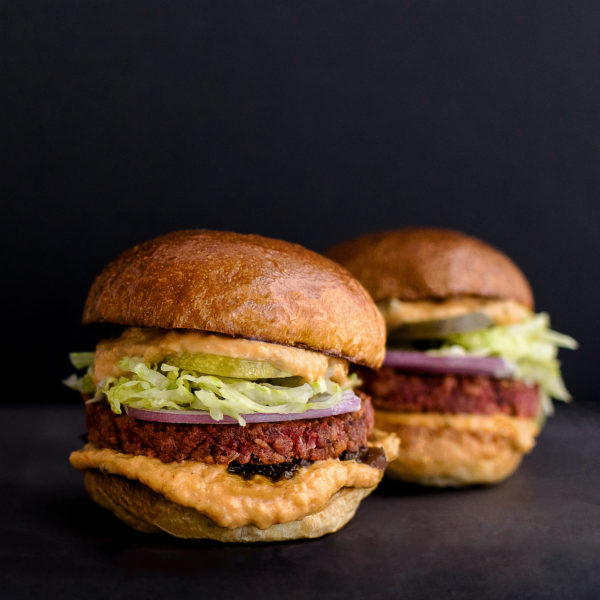 Following a successful IPO on the Canadian Securities Exchange (the third meat alternative public offering in the word, and the second in Canada), Modern Meat has continued to expand its reach in Western Canada and is available in several locations:
Specialty Grocery: Dozens of locations in and around Vancouver, including Stong's, Meinhardt Fine Foods, Capilano Market, Pomme Natural Market and, most recently, Urban Fare — in the freezer section. Select Vancouver Island locations in Victoria and Nanaimo.
Grocery Delivery: Legends Haul and, coming soon to Spud.ca
Western Canada Meal Delivery: PlantX in Vancouver and Winnipeg
B.C. Meal Kits: Fresh Prep in Vancouver and Victoria
Modern Meat's expansion plans include national distribution as well as U.S. market penetration in the coming months.
About Modern Meat
Modern Meat is a Canadian food company based in Vancouver, British Columbia that offers a portfolio of plant-based meat products. Modern Meat recognizes the importance of providing consumers nutritious and sustainable meat alternatives without sacrificing taste. We are deliberate in choosing ingredients free of soy, gluten, nuts and GMO's. Our mission is to change the way food is produced and consumed for the benefit of people, animals and the environment by using only natural 100% plant-based ingredients.
 
Social Media 
Instagram: @themodernmeat
Facebook: /themodernmeat
Website: www.themodernmeat.com
 
Media release and images provided by Kate MacDougall, Camber Communications.