Ampersand Distilling Co. is a family-owned distillery in the Cowichan Valley. They create small-batch spirits using only BC-grown wheat, natural spring water sourced from their organic farm, and hand-grown botanicals. Their spirits have won numerous awards including the Per Se Vodka, which recently won Worlds Best Varietal at the 2020 World Vodka Awards.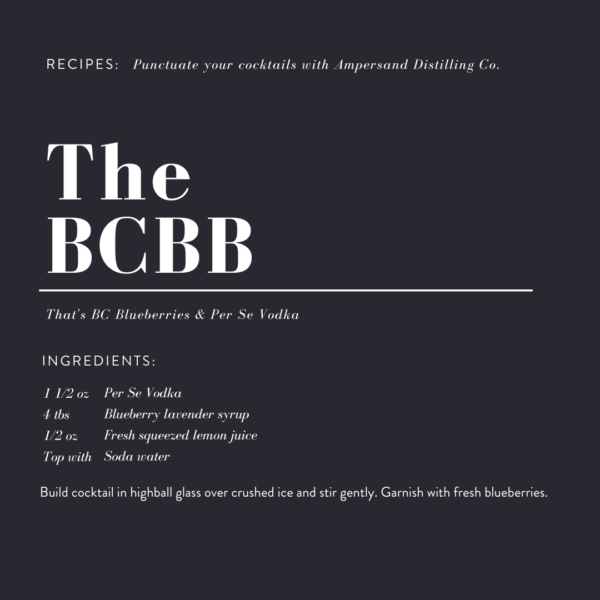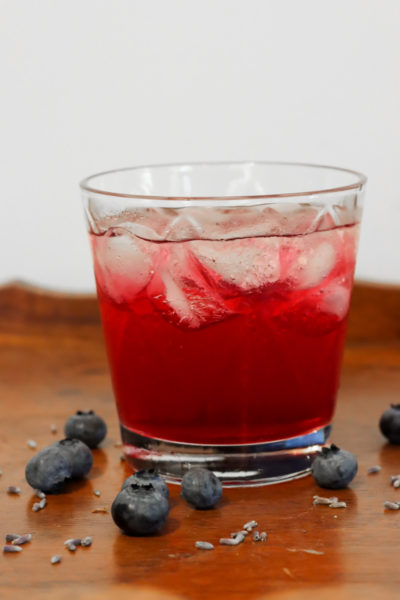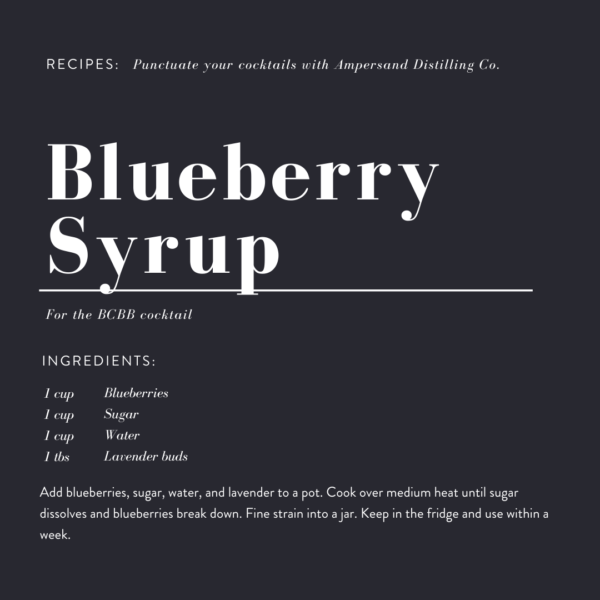 The family are cocktail connoisseurs, often curating signature cocktails for friends, family and fans of the distillery. This year for BC Day (Aug 3), they have created the BCBB – featuring Per Se Vodka with blueberry lavender syrup made with fresh BC Blueberries (in season now through September!)
Additionally, Ampersand is running a BC Day giveaway on their Instagram starting this Monday, July 27. The winner will receive an Ampersand cocktail kit including glassware and recipes along with a gift card to the distillery's online shop.
Media release and images provided by Gemma Bishop, Avenue PR
If you would like to be featured on MyVanCity.ca please email myvancityval@nullgmail.com, features are complimentary and with appreciation wine samples are accepted for review.