#WelcomeBack to Four Shadows who are open but with a reduced capacity. Reservations in advance help insure that you will have the opportunity for a pleasant, leisurely visit.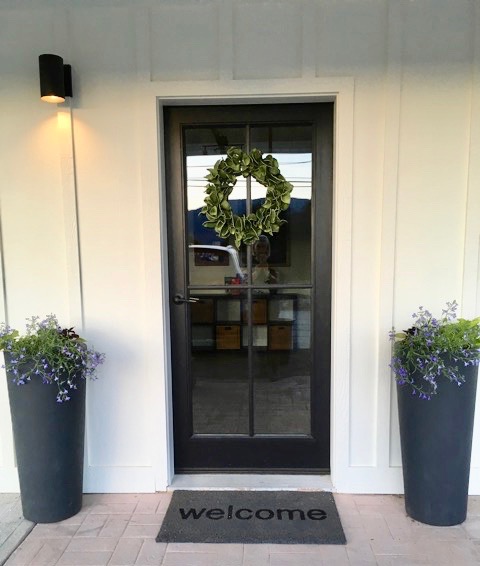 Penticton winery & tasting room! We know you'll feel right at home.
Tasting Room Hours
We accept walk-ins and/or reservations.
Please call 250-493-3625 or email info@nullfourshadowsvineyard.com
Don't forget, you can now order our wines online!
May 30th, 2020 through Summer
Open 7 days a week
Monday – Saturday: 11am – 6pm
Sunday: 1pm – 6pm
Join Joka & Wilbert for a tour today.
Our tasting room is open for both reservations and walk in tastings at a reduced capacity. Reservations are encouraged for groups of 5 or more and are able to be made over the phone or through our email and social media channels.

The entire Four Shadows wine portfolio is available in the tasting room on Upper Bench Road. Maybe if you're lucky and show up at the right time of day, you might just spot one of the shadows!
About Four Shadows Vineyard & Winery
"Family means the world to us. The Four Shadows name was inspired by a photograph of our four sons during a family vacation in Mexico.  Even though our boys are growing up and following their own dreams, they are still a big part of Four Shadows. They have left their mark – from helping in the vineyard, renovating the tasting room building, or making the beautiful sign that hangs outside our tasting room. "
"We hope that when you visit our tasting room, your experience is one which is comfortable and fun.  Our intention is for it to be an extension of our home where anyone can feel at ease talking about wine regardless of their level of wine knowledge.  We want to make wines that you can enjoy with friends and family, and create your own special memories."
Information and images courtesy of the winery.
If you would like to be featured on MyVanCity.ca please email myvancityval@nullgmail.com, features are complimentary and with appreciation wine samples are accepted for review.