Exciting news from Mission Hill Family Estate, the traditional wine tasting experience has been completely 're-imagined'. Offering new tailored guest experiences as they welcome back guests to their tasting rooms and wine boutiques for the summer season.
Reimagined summer tastings and tours + culinary experiences
Every tasting experience has been tailored to showcase what makes the winery shine. Guests can tour the cellars and vineyards, learn about the terroir, and enjoy thoughtful food pairings, all while raising a glass to summer in the Okanagan (available by reservation):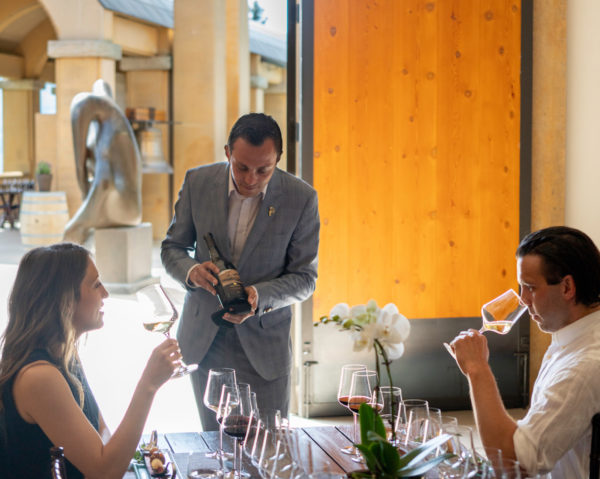 Mission Hill Family Estate offers guided tours and tastings meant to reflect its unwavering commitment to winemaking and viticulture. Guests can enjoy two different tasting experiences, including one focused on rare single-vineyard wines. In addition, the winery is offering three different wine and food pairing experiences, including a private lunch on the winery's loggia, along with "A Lasting Legacy" experience at the alfresco Terrace Restaurant, which highlights wines from Mission Hill's Legacy Collection paired with seasonal dishes crafted by Executive Chef Patrick Gayler. Guests also have the option of reserving a table at the Terrace for prix fixe multi-course, wine-paired, lunch and dinner menus. Discover more at missionhillwinery.com.
MISSION HILL FAMILY ESTATE
Welcome to Mission Hill Family Estate, situated in the heart of British Columbia's breathtaking Okanagan Valley wine country, one of the Pacific Northwest's undiscovered gems.
Making great wines and providing a special place where people can enjoy them has been my dream and my life's work. Now, it's a reality, one that my family and I want to share with everyone who visits us high atop Mission Hill.
We hope you'll think of our winery as a refuge from the hurried pace of daily life. We invite you to experience the nature and art of winemaking by walking our lush on-site vineyards and visiting our underground cellars. Sample fine wines by the glass, marvel at the vista and reflect on a process that's almost as old as time itself.
We look forward to welcoming you at Mission Hill Family Estate.
Anthony von Mandl
Proprietor
Media release and images provided by Morgan Sommerville, Serena PR.