"In this series we bring you our #FavouriteThings Holiday Gift Suggestions which we personally recommend"
We are pleased to include Backyard Vineyards on our #FavouriteThings Holiday Gift Suggestions list. You will find wines that are ideal for gift giving including a wonder Reserve Sparkling wine to help you celebrate the season as we all #PartyLikeIts2020.
2019 Social Pinot Gris
Our 2019 Pinot Gris was hand-picked from some of the best sources of the Okanagan Valley's most-planted white varietal, showcasing depth and character on both the nose and palate.
BC VQA WineWinemakers Notes: Fermented in tank at low temperatures, minor lees contact to build mouthfeel and texture.
Vintage: 2018
Nose: Melon, apple, pear, ginger
Palate: Papaya, peach, honeydew, citrus
Pairing Suggestions: Chicken or fish dishes, mixed greens, mild cheeses
2017 Social Syrah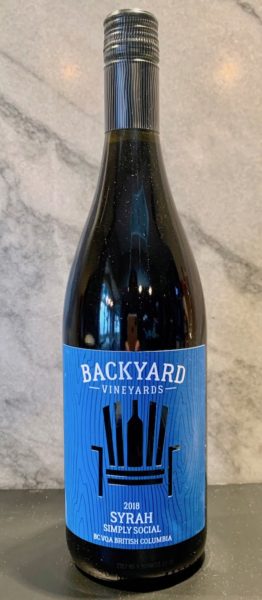 The Southern Okanagan climate brings forth this 2017 Syrah's intensely nuanced ripe fruit, black pepper spice and plum.
Winemakers Notes: Elegant Okanagan Syrah aged 12 months in mostly neutral oak.
Vintage: 2017
Nose: Raspberry, vanilla, dark cherry, plum
Palate: Blackberry, black currant, black pepper, red licorice, coconut
Pairing Suggestions: Leg of lamb, grilled meats, variety of cheeses
Reserve Viognier

This vibrant BC Viognier is bursting with aromas of fresh cut citrus, honeysuckle and a hint of orange blossom.
Winemakers Notes: Crafted from 100% Viognier grapes, 25% of which were fermented in new French oak barrels, this wine is fruit-forward, refreshing and versatile.
Vintage: 2018
Nose: Tropical fruit, citrus & floral notes
Palate: Peach, orange blossom, honeysuckle, tangerine, vanilla
Pairing Suggestions: Creamy curries, turkey burgers, quinoa salad
Blanc de Noir Brut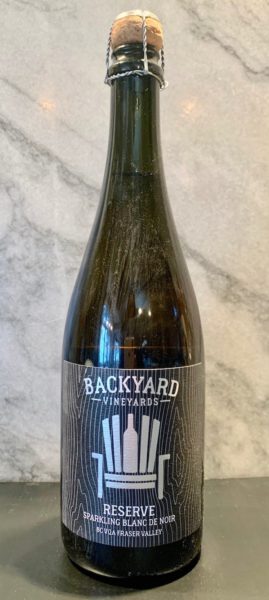 This Blanc de Noir Brut is Fraser Valley from beginning-to-end and handmade the hard way ("Méthode Traditionelle") from 100% estate-grown Pinot Noir grapes.
Borrowing from the Methode Champenoise, the Blanc de Noir Brut offers delicate hints of apples on the nose, while the fine streams of bubbles in the glass are the hallmark of a naturally well-made sparkler. Ideal for all occasions.
Winemakers Notes: Fraser Valley estate grown Pinot Noir, methode traditionelle
Nose: Brioche, biscuit, apple
Palate: Orchard fruit, mineral, light spice
Pairing Suggestions: Celebrations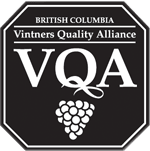 Tasting notes courtesy of the winery. Images MyVanCity. I received complimentary bottles of wine to facilitate this feature. 
If you would like to be featured on MyVanCity.ca please connect with your pr agency or email myvancityval@nullgmail.com for full details.