One thing you can count on from Tinhorn Creek is consistently good wines. There is an undeniable history behind every bottle of wine produced. That is one of the reasons Tinhorn wines make our #FavouriteThings Holiday Gift Suggestions list. If you are looking for a gift to give or a gift you give to yourself you can count on the quality of the wines of Tinhorn Creek.
Wines to enjoy with family and friends during the holidays, whether when you are entertaining at home or sharing with a host or hostess during the holiday season.
2018 Tinhorn Creek Gewürztraminer 

Pale straw yellow colour. The nose is still a little unyielding right after bottling but has our typical Golden Mile juicy fruit nose but with a hint of mint this vintage. Lychee and dried mango round out the nose. I expect this will gain much more complexity as it shakes off its primary fruity nose of its youth. Soft and round in texture with mouth-filling spicy and sweet palate. Candied ginger, fresh mango and banana cream pie. Needs time to gain texture and depth but excellent freshness now.
$17.99
2017 Tinhorn Creek Chardonnay

Its golden hue shows the barrel fermentation components and gentle ageing of this wine. Nose is full of spice and tropical fruit, with hints of honey, minerals and lime. The palate is rich and textured with biscotti and graham cracker, before quickly shifting to plum skin and lemon zest in the bright long finish.
$20.99 
2014 Tinhorn Creek Oldfield Series Reserve Syrah

Deep purple colour that is almost opaque. The nose is rich with fig jam, dried plum, white pepper and vanilla. It opens up to reveal a meaty, soy aroma that makes you think about rare pepper steak, which would be a great pairing. The palate is ripe with blackberries, licorice and cardamom. A perfect balance of power, complexity and elegance.
$31.99 CDN
Don't tell anyone but this next one is kind of an extra special #FavouriteThings Gift that we personally recommend.
2014 The Creek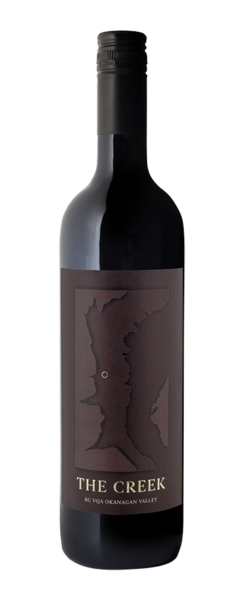 The 2014 The Creek is a unique blend of 53% Cabernet Sauvignon, 19% Merlot, 17% Cabernet Franc, 9% Malbec and 2% Petit Verdot. Aptly named after the iconic waterway that has shaped the surrounding landscape, the new flagship wine is a celebration of Tinhorn Creek Vineyards' longstanding pursuit of both excellence and innovation in winemaking.
Fermented using wild and selected yeasts, the wine is aged for 24 months in 40% French new and Hungarian oak barrels. Boasting opulent flavours of blueberry, cassis and black cherry, with a warm toasted spice finish – the flagship wine's rich undertones and full-bodied palate make it a perfect pairing for richer dishes.
$55.00
Tinhorn Creek Vineyards
Tinhorn Creek Vineyards was founded by Kenn and Sandra Oldfield and Bob and Barb Shaunessy in 1993 with a focus on growing the best grapes, making great wine, and having fun whenever we can.
What started with a couple of barrels in the basement of a house and a few acres of vines has grown into a thriving winery; attracting a group of talented people committed to making outstanding wines in the south Okanagan.
The founding families' vision continues to live on in every aspect of Tinhorn Creek today. We hold the same values close to our hearts; to be responsible stewards for the land, our people, our community and the future. The strength of our team is what got us here, and it's that same team who lead this next leg of the journey. Through our ongoing commitment to that original vision we pay homage to our roots and the ideals on which Tinhorn Creek was built.
Here's to many more decades of growing the best grapes, making great wines to share with family and friends, and enjoying the trip along the way.
Information, tasting notes, bottles shots and feature image courtesy of the winery. I received one complimentary bottle of each of the wines to facilitate this feature. All opinions are my own.
[wdi_feed id="2″]