I don't know about you but one of my favourite spots to sip wine is in the backyard. These days it has to be your own backyard but we can handle that because Backyard Vineyards has made us such a great offer we can't resist.
So be like me and enjoy this #ShiptoSip offering from Backyard Vineyards. When you can't get outdoors or the weather isn't cooperating, here's the solution. Netflix & Sips Pack – what's it going to be Ozark or Homeland?
Netflix & Sips Pack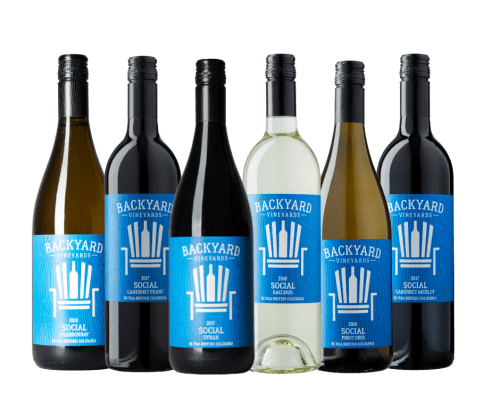 Netflix & Sips gift pack includes:
Social Cabernet Merlot 2018
Social Cabernet Franc 2018
Social Syrah 2017
Social Chardonnay 2018
Social Bacchus 2018BYV
Social Pinot Gris 2018
PLUS: $0.10 x 6 Deposits | $12.22 PST | $6.11 GST
Regular $143.70 + deposits & taxes –> savings of $21.55
You can give us a call at (604) 539-9463 and place your order or order from our website.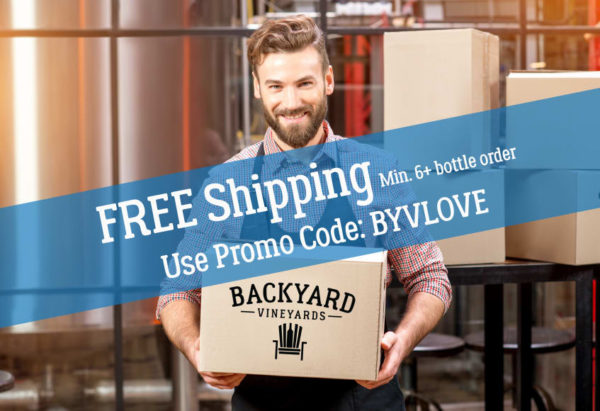 Curbside Pick-up: Call us or place your order through our online shop and under delivery options choose "Customer Pick-up" open from 12:00 – 5:00 daily
Award-winning BC wine in your backyard.
We invite you to enjoy our wines, at our winery in Langley – the beautiful, bountiful backyard to Vancouver – or at home, sipping in your own backyard.
Since 2009, Backyard Vineyards has been producing award-winning varietals, blended, and bubbly wines from 100% BC grapes grown on-site in our own vineyard and complemented with fruit selected from the Fraser Valley and South Okanagon.
Utilizing a perfect blend of art and science, our wines are handcrafted to be extraordinary. From our big bold reds to our bubbly sparkling wines, we put our pride and joy into every bottle we produce. From cellar to glass, we take great care to create impeccable wines, from our backyard to yours!
Information and images courtesy of the winery.