It is with great delight that we welcome Tantalus to our #ShiptoSip campaign. A long time favourite of ours that is consistently on our list of #FavouriteThings that we personally recommend.
I think you will love these wines as much as we do. Tantalus is offering free shipping on orders of 12 or more bottles of wine.
We are highlighting the three newest releases for your sipping enjoyment.
2018 Riesling

There is something about the purity of Riesling that keeps us wrapped around its finger; but pure doesn't always equate to great. It still needs plenty of fostering in the vineyard and delicate handling in the cellar to allow that presence to shine through unimpeded.
It is our cellar team's faith in our viticulture, and in their years of working with our parcels of fruit, that allows this noble variety to express such vibrancy – and most of all to achieve balance.
A shimmery light yellow hue, this wine exudes a complex aroma, evolving in the glass beautifully. Upon opening it leaps out with Meyer lemon and lime zest, there is a touch of the tropics here too – mango and pineapple. The aroma settles into a halfway point of stone fruits; fresh nectarine and apricot.
The palate is focused and yet broad and mouth-filling, quintessential flavours of Kiwi fruit and passion fruit, fresh Granny Smith apple and green melon. The hallmark Tantalus acidity is there in spades but the wine has weight and persistence to provide lovely tension.
The fruit for our 2018 Riesling was hand-picked at optimal ripeness from a variety of blocks, some of which date back to the late 70's. Gently whole-bunched pressed, once in the cellar, ferments were inoculated after a short settling period with a variety of yeasts. Each parcel was fermented separately in stainless steel tanks with individual ferments handled uniquely as part of the overall "blend" and in order to achieve the best point of balance expressed from the vintage. The wine was aged cold on gross lees in separate batches before blending and bottling in the last week of February 2020.
2019 Rosé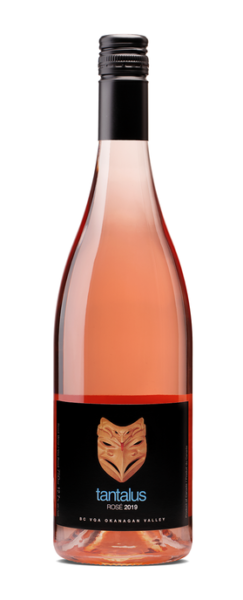 Oh Rosé, how we adore your Springtime arrival!
For us, the release of our Rosé has become synonymous with the unfolding of this season: the longer days, the awakening of our vineyard hives and the start of another exciting growing year. Its release is always worth celebrating!
A pale cherry blossom pink, with big aromas of strawberry sorbet, wild flowers and pink grapefruit. The palate is dry, delicate and moreish with red delicious apple, Bing cherry, watermelon and wild strawberry.
This wine is made from 60% young vine Pinot Noir and 40% Pinot Meunier, with plantings dating back to 1985. The Pinot Noir was picked at low Brix (sugar content) to retain acidity and was whole-bunch pressed with no skin contact, while the Pinot Meunier was de-stemmed at slightly higher Brix and left on skins for 4 days to ensure great colour and flavour extraction.
The resulting juices were combined and co-fermented cold to retain delicate aromatic compounds. The wine was aged cold on gross lees before filtration and bottling in the last week of February 2020.
2017 Blanc de Noir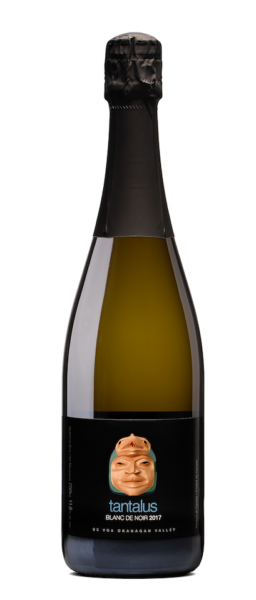 After a year hiatus, we are delighted to welcome back our traditional method Blanc de Noir to our portfolio!
Hand-picked from a single block of 1985 "Clone 93" Pinot Noir, this wine has emerged as quite the charming bubbly in our growing sparkling program. Perfectly suitable for special celebrations or everyday enjoyment!
A pale sunset pink in the glass, this wine is flush with aromas of candied mandarin zest, baked walnut bread and almond paste, with intriguing notes of dried fig and rose petal. The palate is refreshing and juicy with a wonderful mousse present and fine bubble. Fresh and crisp apple, mandarin, feijoa and strawberry rhubarb pie – crust and all, all play their part. Great length and tension.
The base wine was fermented and aged for 6 months in neutral oak barriques and puncheons. The wine was then racked from fermentation lees and put to secondary fermentation in May 2018. The wine spent 22 months on secondary fermentation lees before disgorgment in late winter 2020 where it received a small dosage of 6 g/L of our 2017 Pinot Noir still wine.
OLD VINES. AUTHENTIC WINES.
Tantalus Vineyards was founded on the belief that exceptional wines made from a single vineyard of outstanding pedigree would capture the imagination and palates of those seeking authenticity and a sense of place.
We are situated on the eastern slopes of the Okanagan Valley, overlooking the shores of Lake Okanagan and the City of Kelowna. Originally known as Pioneer Vineyards, the site was first
planted to table grapes in 1927 and today is known as the oldest continuously producing vineyard in British Columbia.
Bottle shots, tasting notes and feature image courtesy of the winery.