#UncorktheSun… at Home this Easter Long Weekend!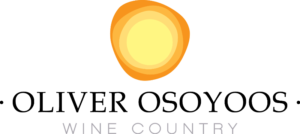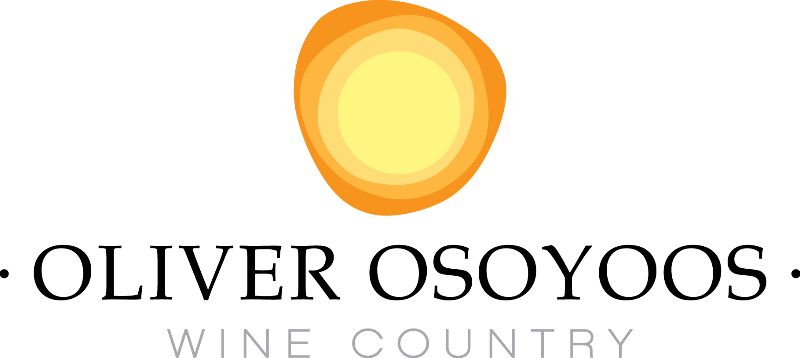 Throughout April we celebrate the bounty of BC's vineyards with #BCWineMonth. We wanted to share some ideas and suggestions to help fill your home with wine, food and virtual friends so that you can uncork the sun at home this Easter, while you dream of travels and adventures to come. Share your wine adventure with the hashtag #UncorktheSunatHome and we'll share the best on our Instagram Stories!
VIRTUAL TASTINGS 
We can't wait to welcome you back to Oliver Osoyoos Wine Country but in the meantime, our wineries are working hard to bring their award-winning wine tasting experiences to you, at home. From Tireside Tastings with general manager Joe Luckhurst beside Road 13 Vineyards iconic red tractor every Thursday at 4.30pm on Instagram Live (@Road13Vineyards), to Kismet Estate Winery's virtual release party to launch their 2019 Saféd & 2019 Infinity Rosé on Facebook and Instagram Live (@KismetWines) on Sunday April 12 at 12noon, we encourage you to use this time to boost your appreciation of great wine with the help of our winemakers.
FREE SHIPPING SPOTLIGHT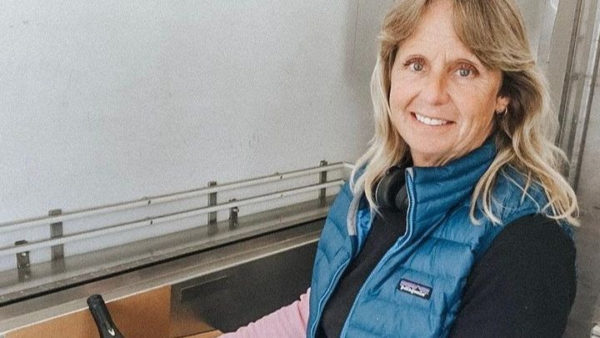 The majority of our 45 wineries are now offering complimentary or discounted shipping, delivering wines directly to customers' doors. Today we shine a spotlight on one of our smaller wineries, Lariana Cellars. Small but mighty, Dan and Carol Scott, with the help of winemaker Senka Tennant, have created one of the best loved Viogniers in the valley, along with a series of red blends that have a cult-like following, named after each vintage year. Lariana is offering free shipping on orders of four bottles or more; order via their website www.larianacellars.com.  To learn more about Dan and Carol's story CLICK HERE.
#TERROIRTALK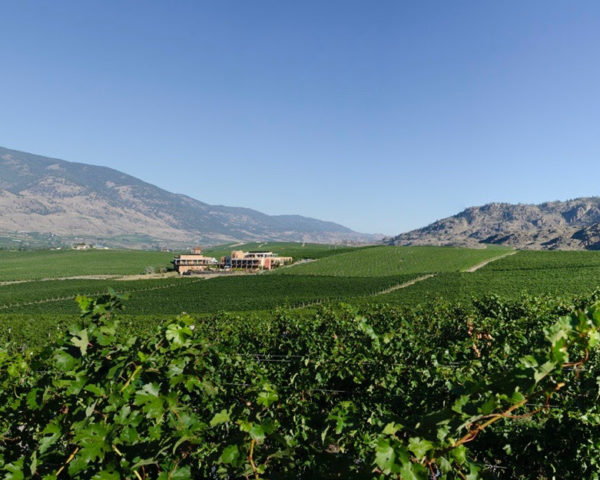 Continuing our look at Oliver Osoyoos Wine Country's unique and diverse terroir, this week we take a deeper look at the Black Sage Road.
Located on the eastern flank of the valley, just 6km away from the Golden Mile Bench, the Black Sage Road Bench terroir is a combination of mostly sandy soil, with small pockets of gravel, no natural irrigation, and the hot afternoon sun, which results in lower yields but intensely flavourful grapes. Wineries to note here are Burrowing Owl Vineyards, Black Hills Estate Winery, Desert Hills Estate Winery, Platinum Bench Estate Winery, Oliver Twist Estate Winery, Quinta Ferreria and the brand new Phantom Creek Estate Winery and French Door Estate Winery. Look out for signature varietals including Cabernet Sauvignon, Cabernet Franc, and Syrah.
PAIRINGS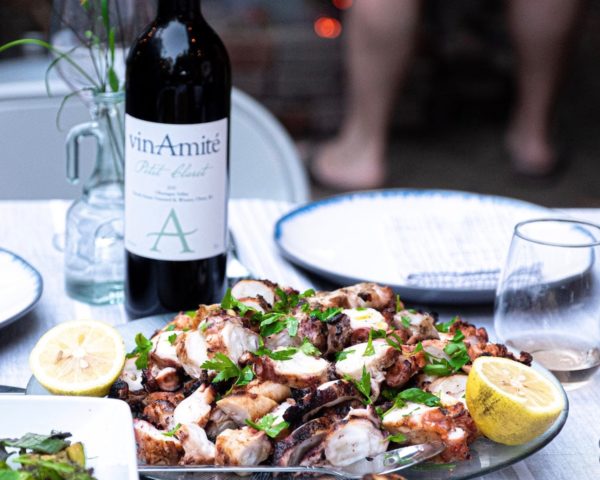 The gorgeous sunshine and warmer days says one thing to us… BBQ time! Go smile at your local neighborhood butcher (from afar of course) and order a delicious steak or chicken breast for dinner. Top with some blue cheese or herby butter, pair with a spinach salad and open a bottle of vinAmite's Petit Claret. With notes of cooked cherries, plums and raspberry jam, combined with licorice, cocoa, anise this robust Merlot and Cabernet Franc blend stands up beautifully to the rich umami of BBQ flavours.
CHEF'S CHOICE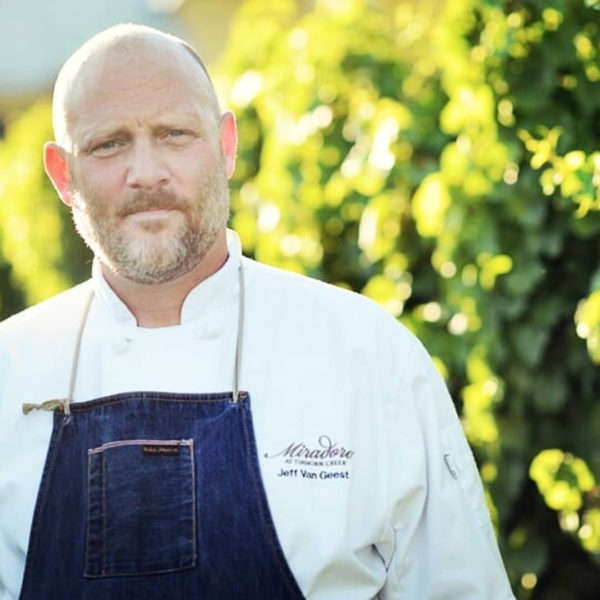 We seriously can't wait to be sitting overlooking our beautiful valley, on the patio at Miradoro Restaurant, with a glass of wine in hand so we asked Chef Jeff van Geest for a recipe that might help us recreate the Miradoro magic at home. Here's the recipe for his Funghi Pizza (or if you live close by, order it from Miradoro's take out menu!)
Miradoro's Funghi Pizza 
High quality pizza dough rolled into a 12 in round (homemade or store bought)
2oz of cream
1 tsp of parmesan
1 tsp of Alpindon from Kootenay Alpine Cheese Co. or another semi-firm, sharp cow's milk cheese
¼ cup of caramelised onions
½ cup of a selection of supermarket mushrooms – button, oyster, portabello
¼ cup of wild mushrooms such as morels
3 tsp of quality olive oil
1 tsp of sherry vinegar
1 tsp of dry oregano
1 tsp of chopped fresh parsley
A pinch of salt and pepper to taste

Cut one onion in half, top to bottom, lay cut side down and cut into strips about ½ cm wide, in a heavy bottom saute pan, heat a ¼ cup of oil on high heat, add onions and a pinch of salt and cook until the bottom of the pan starts to brown, stirring occasionally.

Turn off the heat and let the onions sit until they start to brown on the bottom, scrape the pan with a wooden spoon and put it back on a medium high heat. Repeat this process a few times until the onions are soft and sweet with a nice dark golden brown colour.

Clean the mushrooms and cut into manageable pieces. Mix the olive oil and sherry vinegar together, and toss into the mushrooms with salt and pepper, just enough to coat them. Bake the mushrooms at 350 degrees until they start to brown.

Spread cream all over the pizza base, add the mushrooms, caramelised onions, cheese and dry oregano and bake the pizza on a pizza stone at 500 degrees. This should only take a few minutes but note that every dough and oven will be different. Sprinkle with more cheese and fresh parsley and serve!
You know it's Spring when….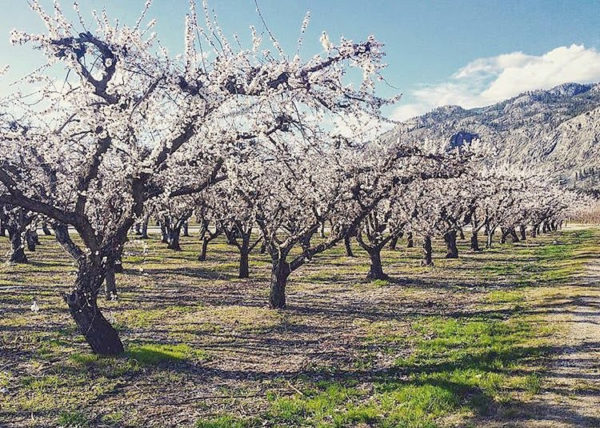 From all of us in Oliver Osoyoos Wine Country
Wishing you a safe and healthy Easter Weekend
Information and images provided by Oliver Osoyoos Winery Association. Feature image: Road 13 Vineyards