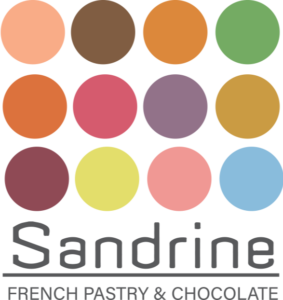 We are THANKFUL
Thanksgiving is a time to give thanks.  Thanks for our friends and family and thanks to the bounty of this wonderful valley that we are lucky enough to call home.
This year has been a strange year but yet we remain thankful.  We are thankful for all the incredible support we have received during these challenging times.  We are forever grateful.
We have decided to take a short one-week break from Sunday, October 11 – Sunday, October 18 to take some time with our own families and refresh our bodies and spirits as we now prepare for the holiday season.  We need to give ourselves thanks for the efforts over these past six or seven months. For those of you with special occasions or celebrations during this time of our closure, we encourage you to pre-order so we can provide some frozen options.  We will be open Saturday, October 10 for any last minute Thanksgiving items.
Sandrine French Pastry & Chocolate is located at 1865 Dilworth Drive (Orchard Place) and we are open 8:30 am – 5:00 pm Monday – Saturday. Trying to restrict your bubble?  Visit SandrinePastry.com and place your order online and have touchless delivery in our parking lot.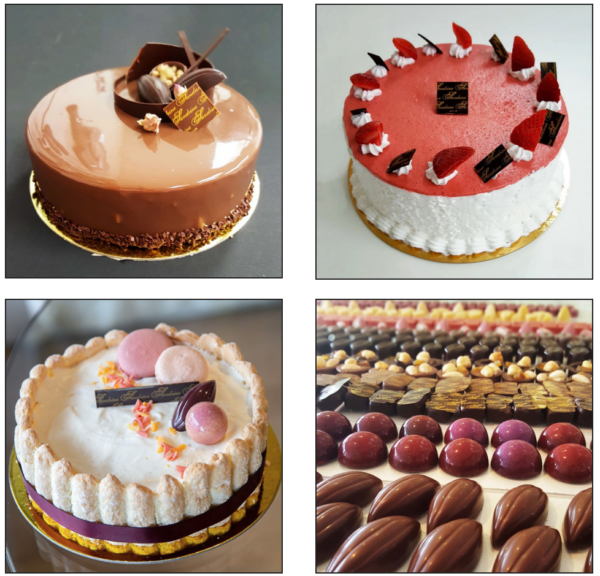 Thanksgiving Inspiration
Turkey leftovers?  Our frozen rolls of housemade butter puff pastry make those holiday dinner leftovers into savoury pot pies in a hurry.  No need to mess with making your own pastry, just top with our puff pastry, pop in the oven and dinner is on the table.
Celebrating something while we are on vacation?
Need a beautiful cake while we are on holidays?  No worries.  We have you covered.  Pre-order a Caramel Caresse Cake and pickup before October 10.  This flourless dark chocolate cake with chocolate cremeux  and salted caramel centre will be frozen.  Simply thaw the day of your celebration and enjoy! Love our Frozen Sorbet Cakes?  Each is created with our exquisite house-made sorbet, paired with soft and crunchy meringue. Simply pull from the freezer for 15 minutes, slice and serve.  Celebrations made deliciously easy!  Or try one of our personal favourites, the Vanilla Charlotte with Tahitian vanilla mousse, mixed berries and light and crispy lady fingers.  The best news?  It can be purchased frozen and simply thawed when ready to serve!
And we certainly can never forget chocolate.  A box of handmade chocolates using the best European chocolate can be tucked away until the big day.  The biggest challenge? Not eating the gift yourself!!
Remember to place your order, allow two days notice if ordering online, and pickup before we close up shop for our week long vacation.  We'll miss you but we want to ensure you have something in your fridge or freezer so you won't miss us quite as much.
Information and images provided by Sandrine French Pastry & Chocolate. If you would like to be featured on MyVanCity.ca please connect with your pr agency or email myvancityval@nullgmail.com for full details.