SWEET THEA HOLIDAY POP-UP OPEN to DEC. 27!
With the prospect of a very different Christmas-time experience this year, here's some good news to make your season bright!
While 2020 Christmas Markets and Craft Fairs have been cancelled, the folks at Sweet Thea Bakery have come to your holiday shopping rescue with the Sweet Thea Holiday Pop-Up! Open daily from Monday  to Sunday until December 27, their brand new store at 4305 Main Street (27th & Main) in Vancouver is sure to be your #1 Christmas shopping destination.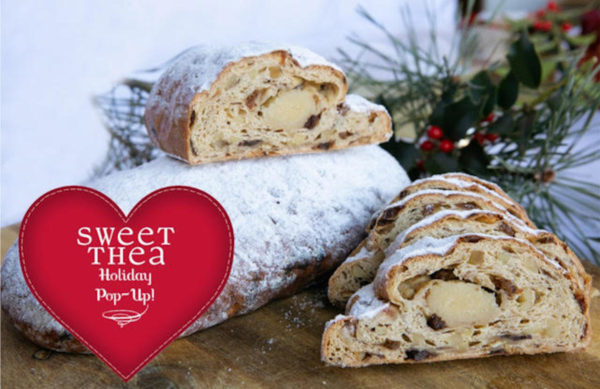 In addition to offering their own celebrated array of traditional European holiday baking (Fruitcake (Christmas Cake), Stollen, Lebkuchen, Plum Pudding and many other delectable offerings), they've brought together a range of popular products from over a dozen favourite food-related vendors you'd normally find at the West Coast Christmas Show in Abbotsford, Vancouver's Circle Craft, the Calgary Art Market, or Make It in Edmonton and Vancouver, and at many other Western Canada markets.  From organic oils to savoury mustard, award-winning jams and marmalades to kitchen linens, the Sweet Thea Holiday Pop-Up! is the place to find a glorious selection of holiday treats. Think of it as your 2020 Holiday Market. See the list of products below.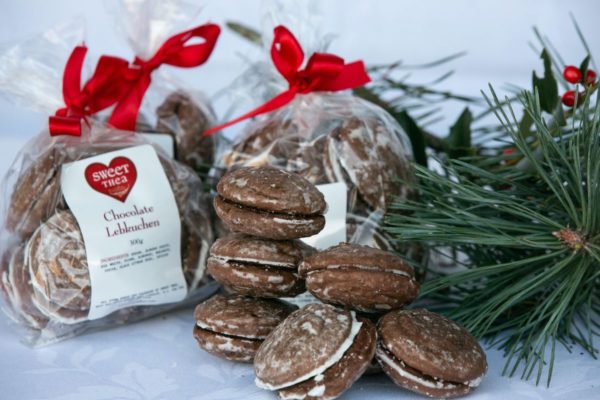 The Main Street location will be the only opportunity for customers to find some of these products, but the good news is: many items can be ordered through the popup website www.SweetTheaPopUp.com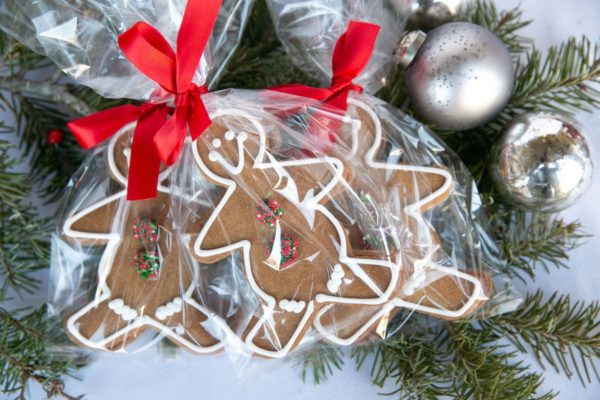 Here are the details
Sweet Thea Holiday Pop-Up!
WHERE: 4305 Main Street, (27th& Main), Vancouver
WHEN:  Open Daily starting Monday, November 2 to Sunday, December 27, 2020
HOURS:  11-6 Daily, except Fridays 11-7 
PRE-ORDERS & MAIL ORDERS: www.SweetTheaPopUp.com 
EMAIL:  orderdesk@nullsweetthea.com
Sweet Thea Holiday Pop-Up! will be fully compliant with the BC COVID-19 Safety plan; limited access will be provided to the shop on a first-come, first-serve basis.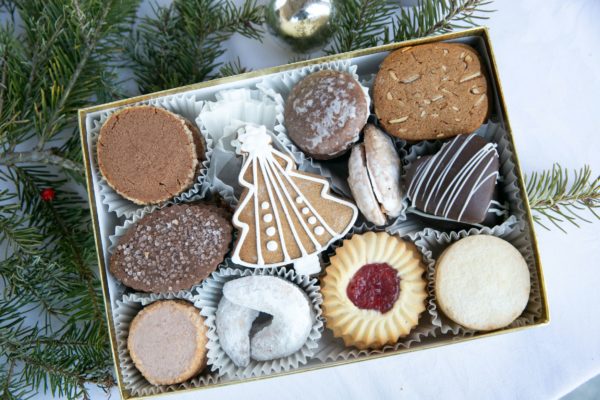 Most of the products in the shop will be listed on www.SweetTheaPopUp.com for pre-order.
Customers can choose to pick up at one of the following 3 locations, or select "mail delivery".
PREORDER PICKUP
4305 Main Street, Vancouver (Pop-Up location)
203-20540 Duncan Way, Langley (Main Bakery)
Sweet Thea Holiday Pop-Up! products:
Holiday Baking: Stollen, fruitcake, cookies and more (Sweet Thea Bakery, Langley, BC)
Acclaimed salsas and guacamole (Aji Gourmet Products, Surrey, BC)
Freeze-dried organic garlics (BC Garlic Growers, Aldergrove, BC)-
Syrups and cordials (Frostbites Syrup, Squamish, BC)
Freeze-dried raspberries and blueberries (G&D Growers, Chilliwack, BC)-
Infused honeys from the farm (Greendale Herb & Vine, Yarrow, BC)
Award-winning jams and marmalades (Le Meadows Pantry, North Vancouver, BC)
Maple syrups, sugars, and maple products (Maple's Sugar Shack, Squamish, BC)
Hand-pressed organic oils (Ostro Organics, Victoria, BC)
Kitchen fabrics (Rain Goose Textiles, West Vancouver, BC)
Skin and body products (Scentimental Creations, Vancouver, BC)
Hand-crafted chocolates (Take A Fancy Bean to Bar Chocolate, Roberts Creek, BC)
Roasted nuts (The Nut Merchant, Granville Island/Vancouver)
Wild-foraged mushroom products (Untamed Feast, Edmonton, AB)
Organic mustards (WildCraft Organics, 100 Mile House, BC)
For info and to order online: www.SweetTheaPopUp.com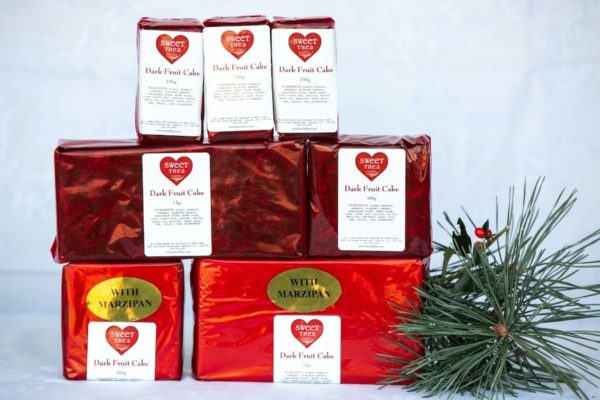 All about Sweet Thea Bakery
Sweet Thea is owned by the husband and wife team of Thea and Laurie Mercer. Thea was the acclaimed pastry chef at Sooke Harbor House when it was listed by Condé Nast as one of the top 5 B&B's in the world, as well as at the Vancouver Club.  Laurie spent many years in the music industry in Vancouver as an artist manager (D.O.A., Nomeansno, The Scramblers), concert promoter and booking agent, as well as the creator of Music West before teaming up with Thea to launch Sweet Thea.
For years, Sweet Thea has been one of the most popular food vendors at Circle Craft, Make-It, Out of Hand, and many other markets and craft fairs. The bakery is also a favourite vendor at farmers markets throughout the Lower Mainland (including the Trout Lake, Kitsilano, and Riley Park markets in Vancouver).
Media release and images provided by Gwen Kallio, Sisu Productions.